The N&M Homeowner Resource Section
Your Ultimate Information Source for everything Hardscaping, Brick Repair, Brick Paving, Concrete, and Outdoor Living
We've been in business for more than 12 years; combined with our decades of knowledge, and understanding of modern techniques and technology, we're here to answer questions – check out the information below in our blog for helpful tips and information.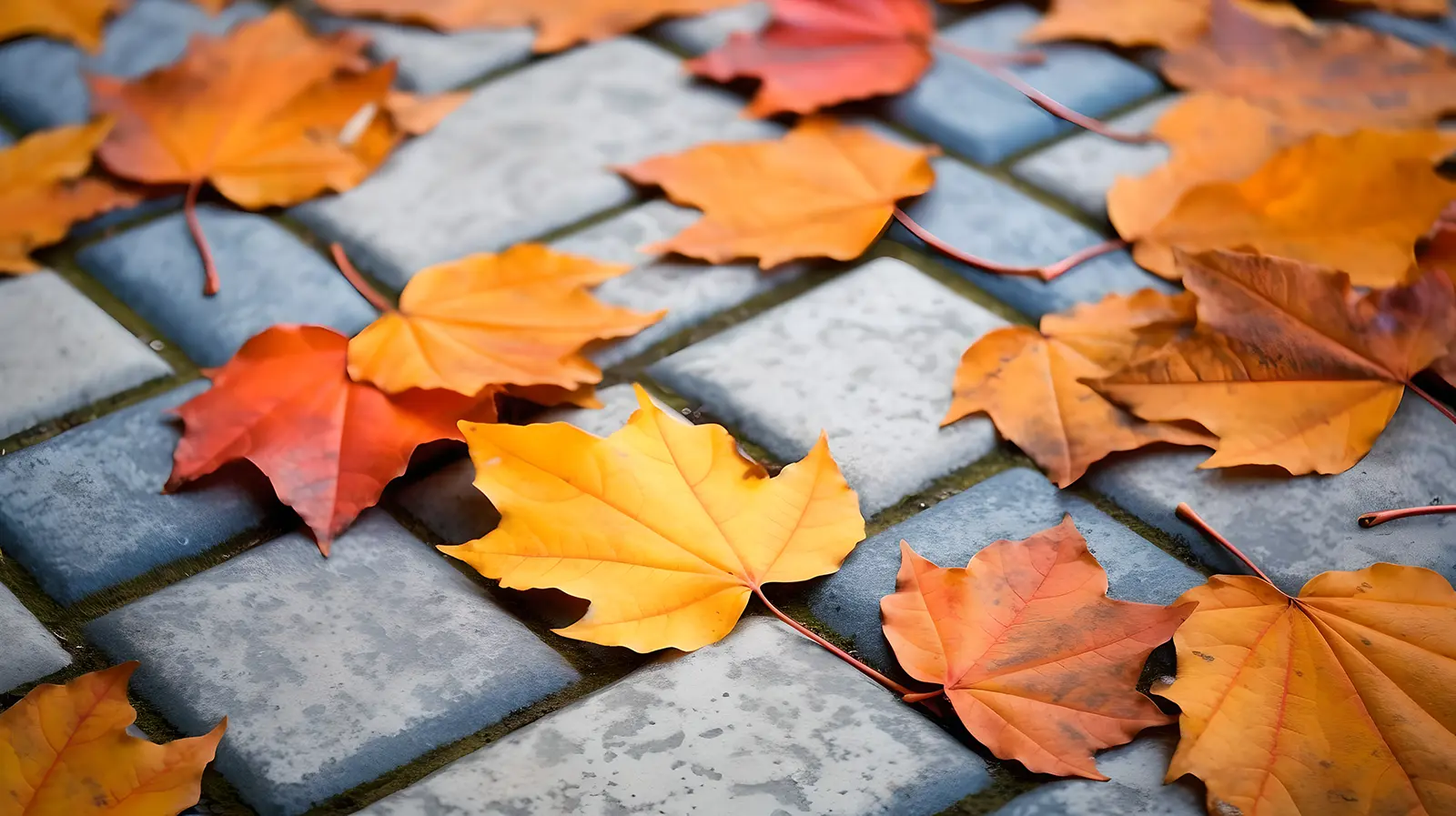 Installing Brick Pavers in Fall: Costs, Maintenance, and More
Can You Install Brick Pavers in Cold Weather? The straightforward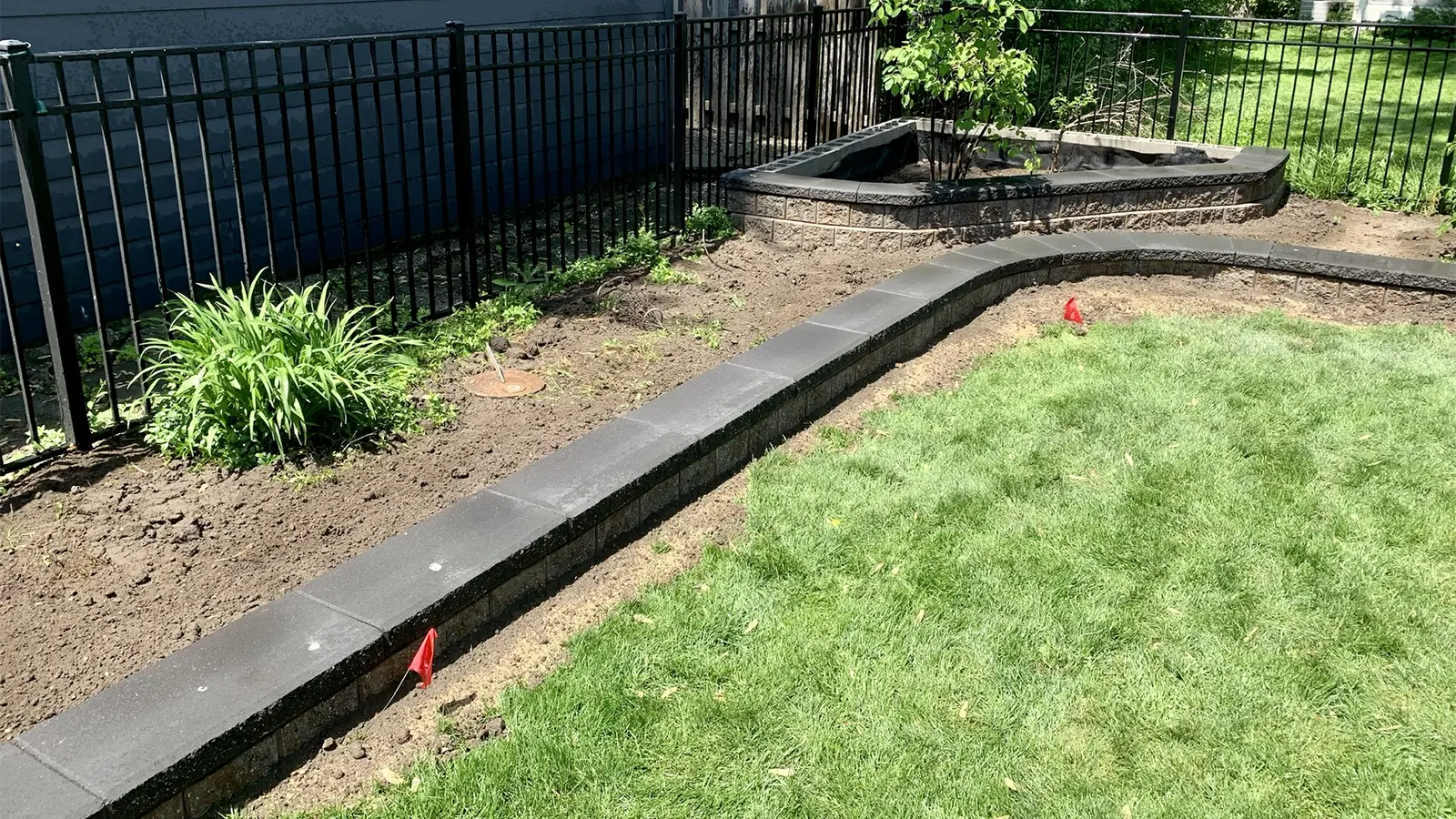 How to Use Bricks for Edging: A Comprehensive Guide
If you're searching for a way to elevate the aesthetics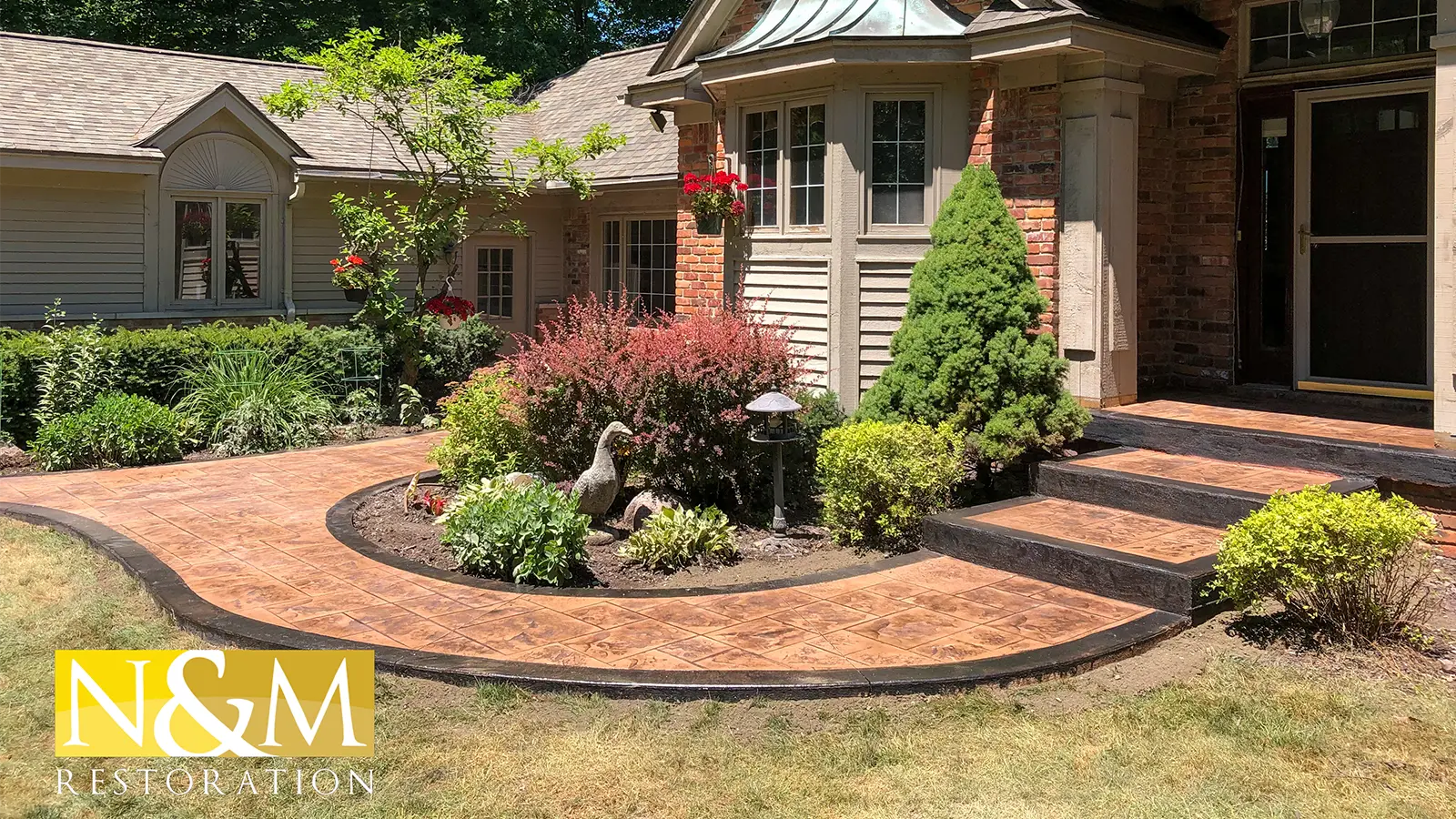 The Necessity of Outside Brick Maintenance
If you have a brick exterior, you've made a wise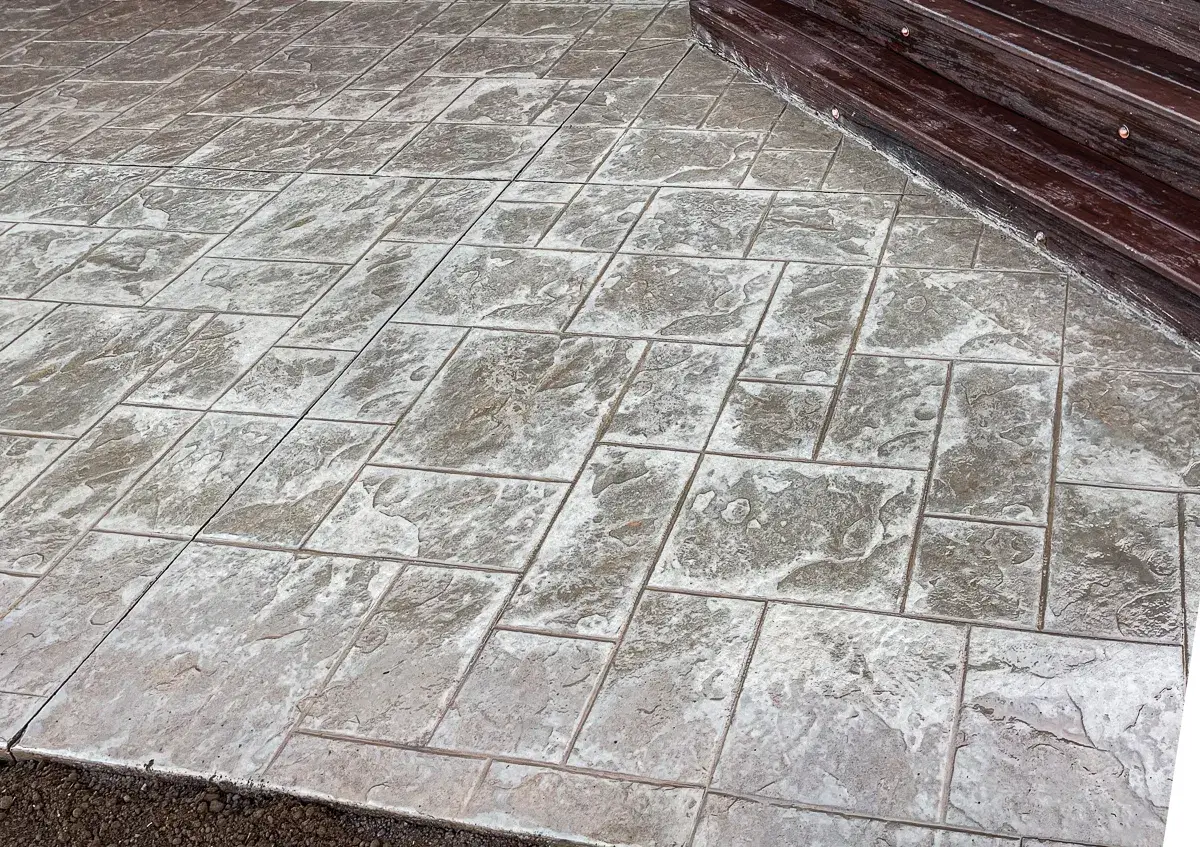 Stamped Concrete Design, Colors & Textures
What is Stamped Concrete? Stamped concrete is a textured, embossed,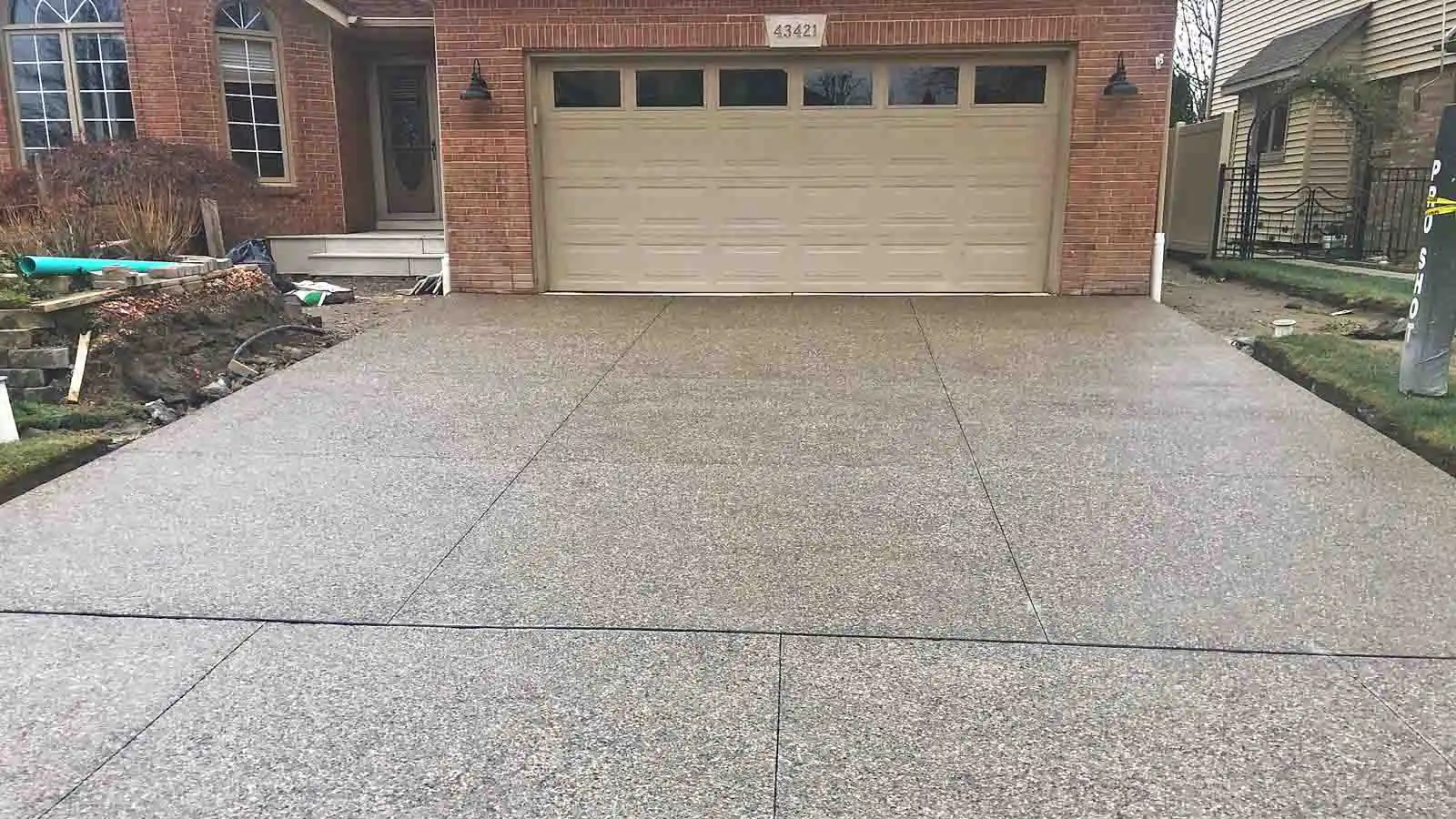 Concrete Driveways are Best, Here's Why
Advantages of Concrete Driveways Is concrete a good choice for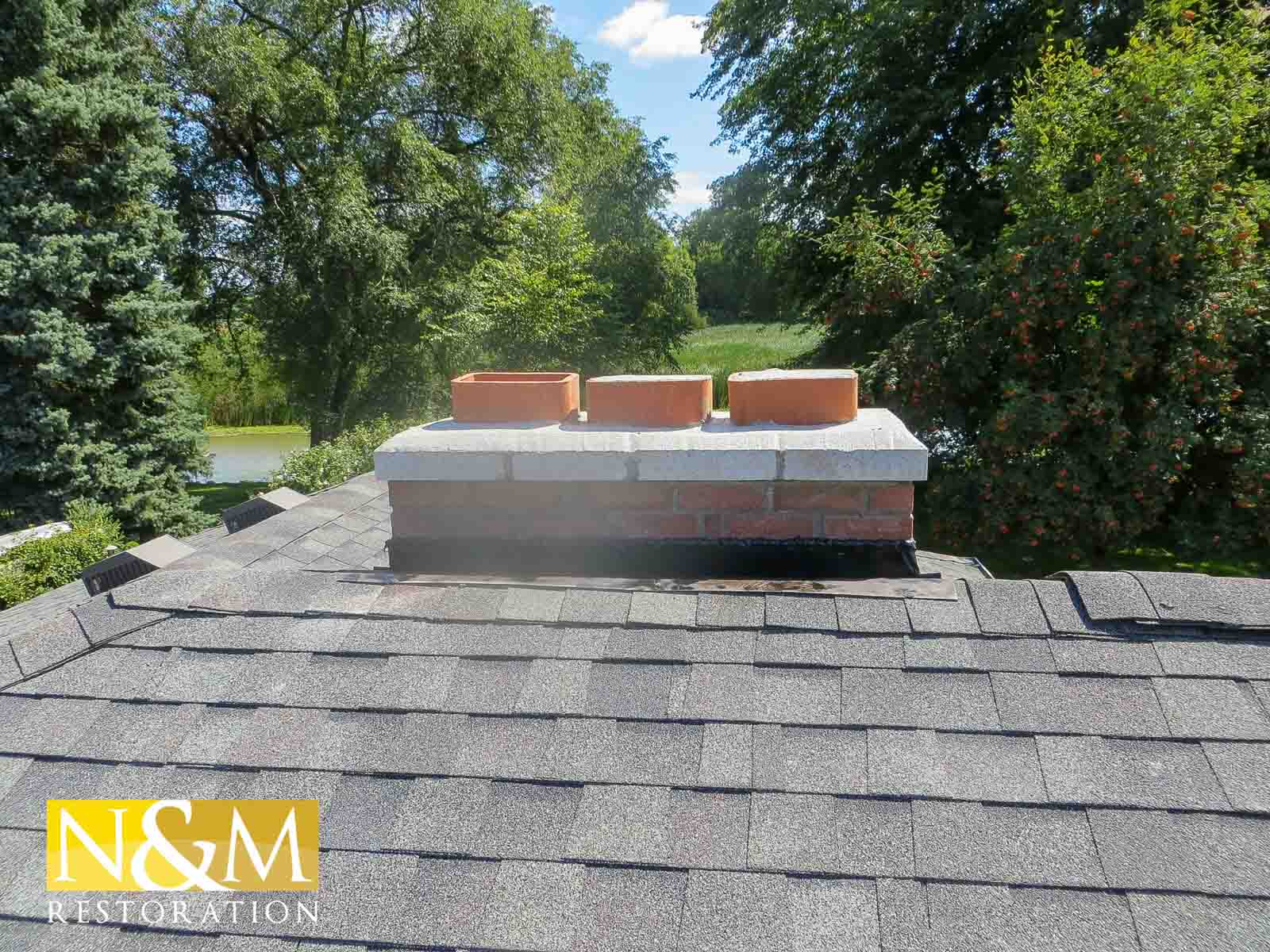 The Ultimate Guide to Clay Chimney Flue Liners
What we'll answer What is a Chimney Flue Liner? The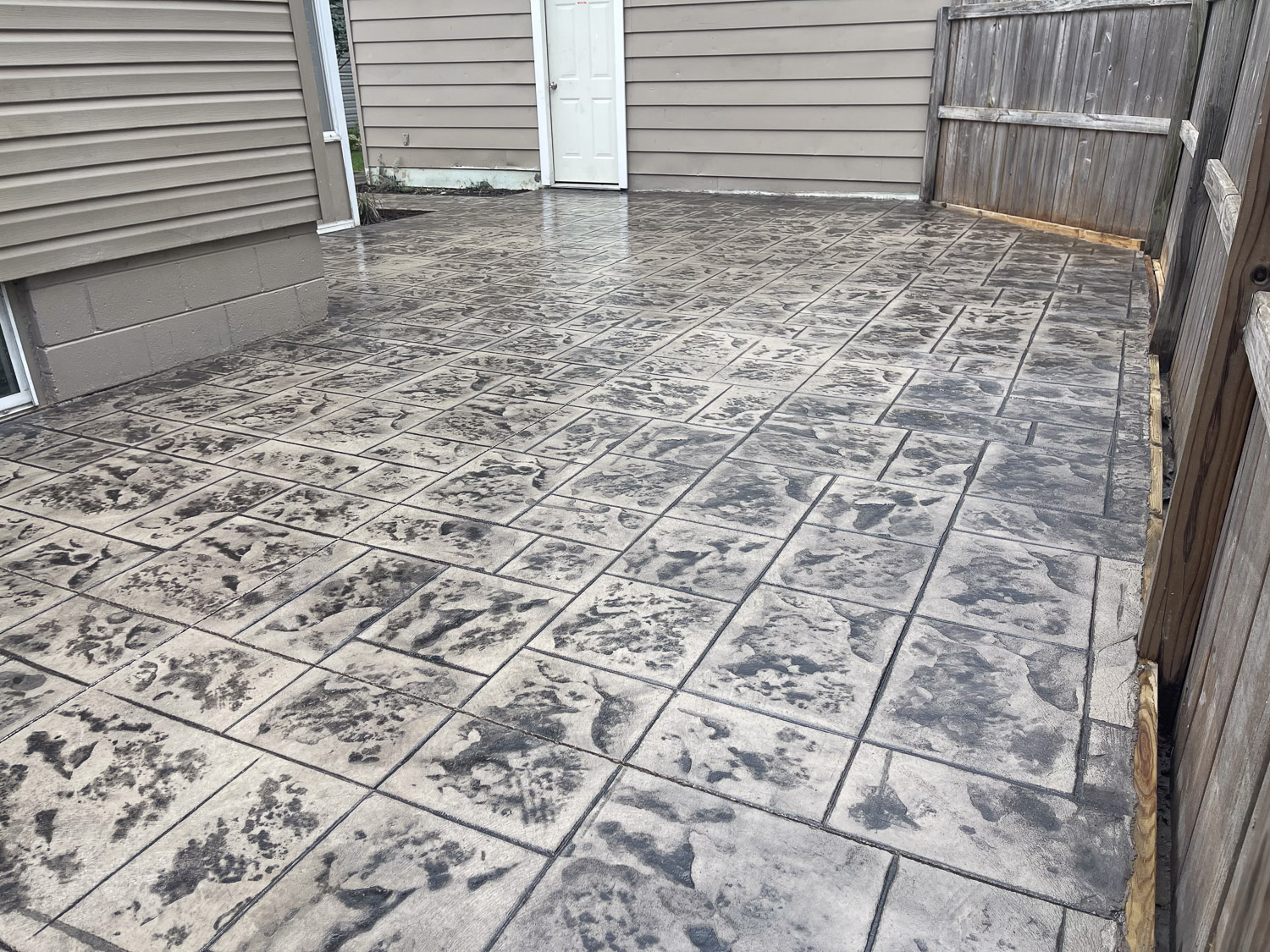 Transform Your Outdoor Space with Stamped, Textured Concrete
What is Stamped Concrete? Stamped concrete, imprinted or textured concrete,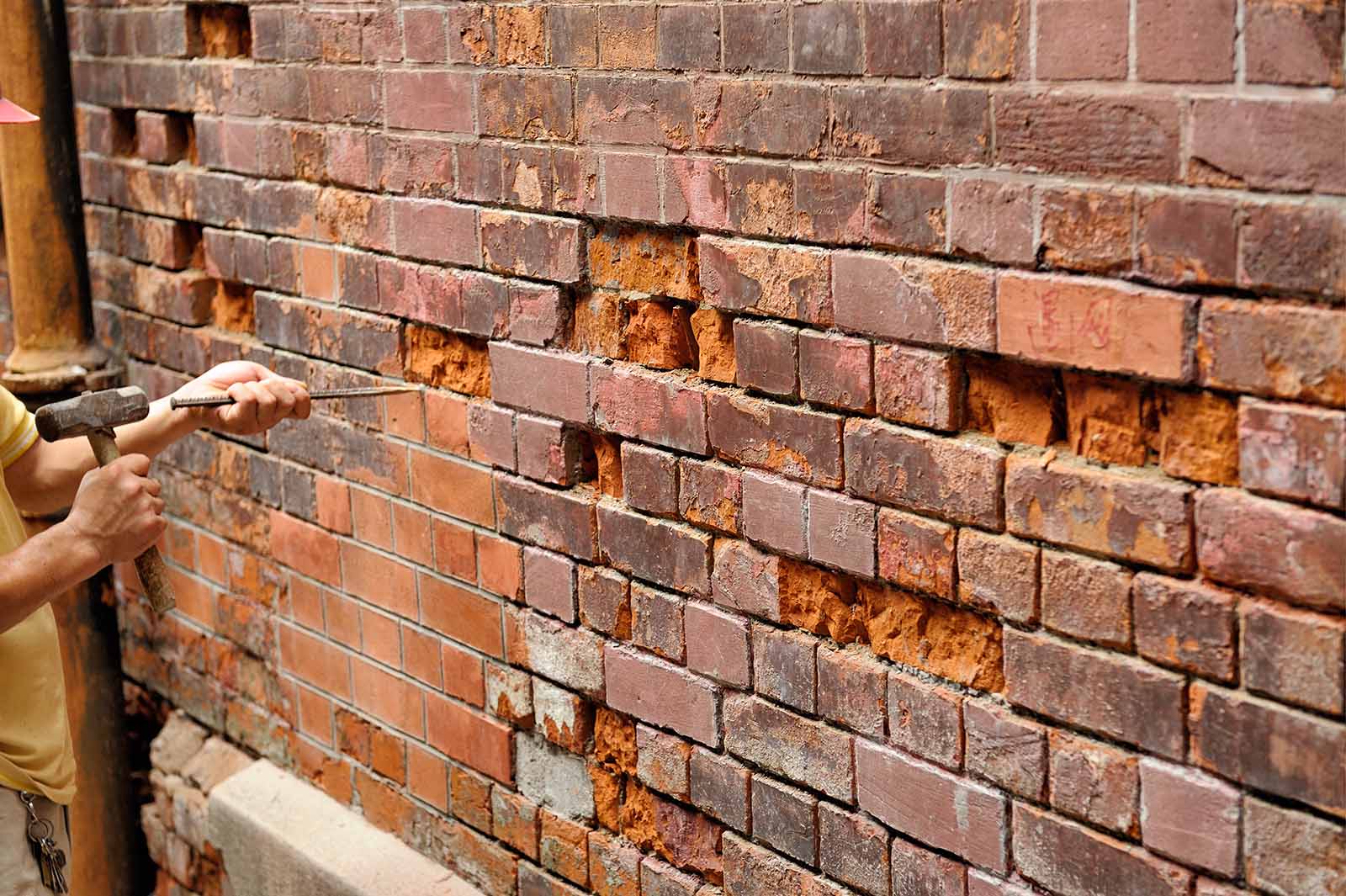 Does Your Brick Need Attention? Brickwork Maintenance Signs You Need to Look Out For
Bricks have long been a popular choice for building homes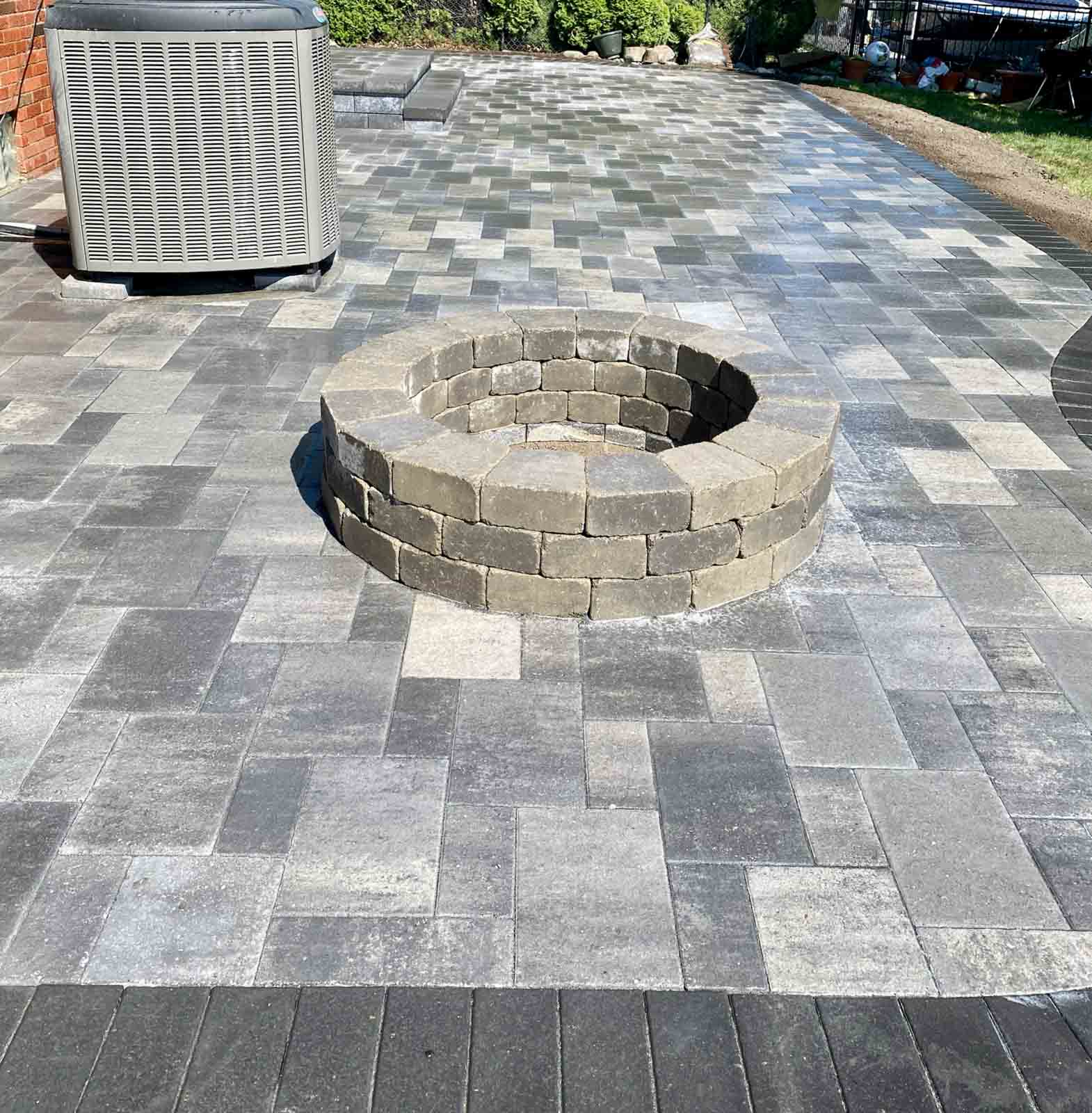 Pros and Cons of Brick Paver Sealer
Brick pavers look great in any application, from driveways to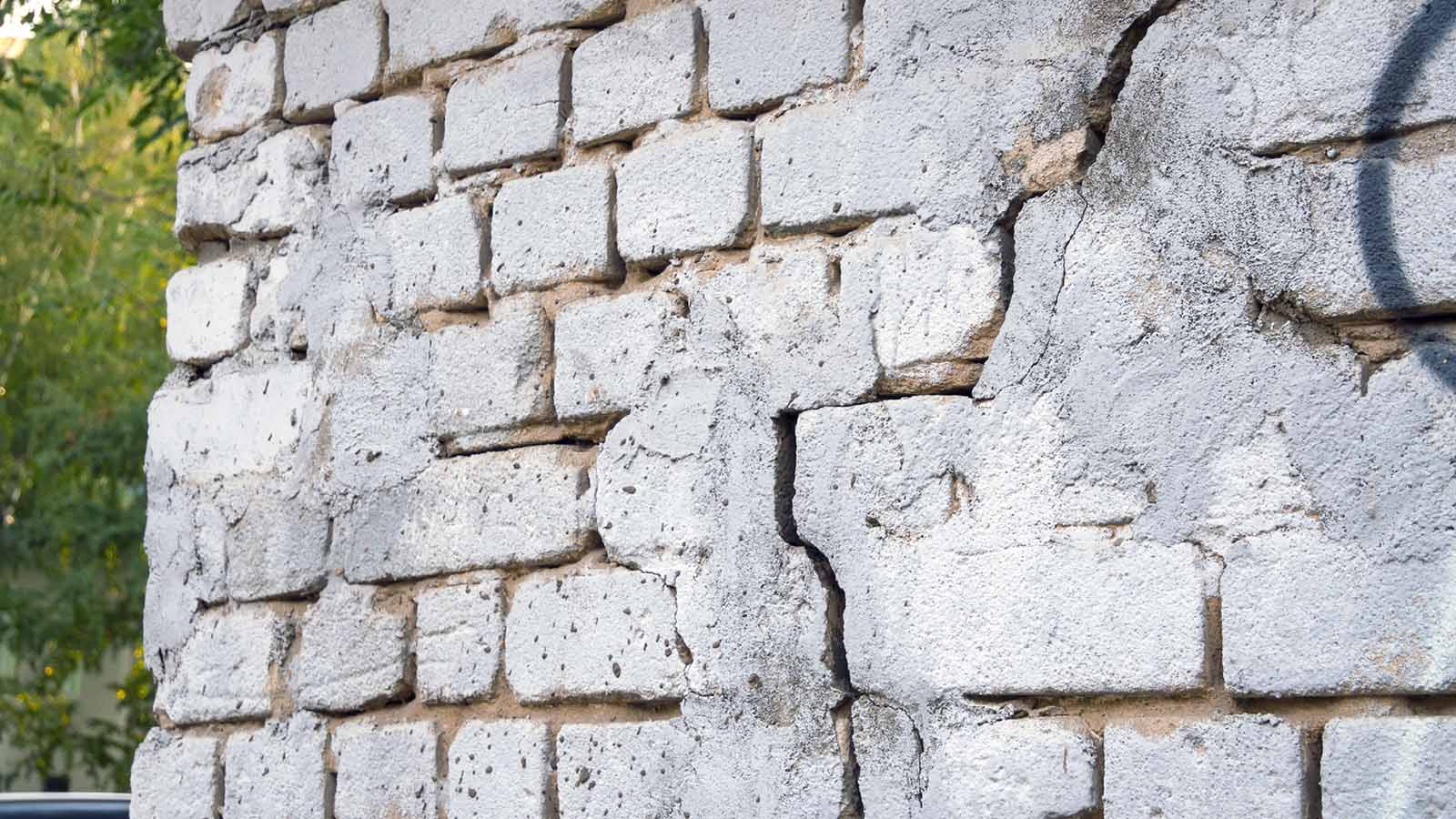 Brick Works: Comprehensive Maintenance Tips for Preserving Your Brick's Integrity
Bricks are an enduring symbol of construction, gracing structures worldwide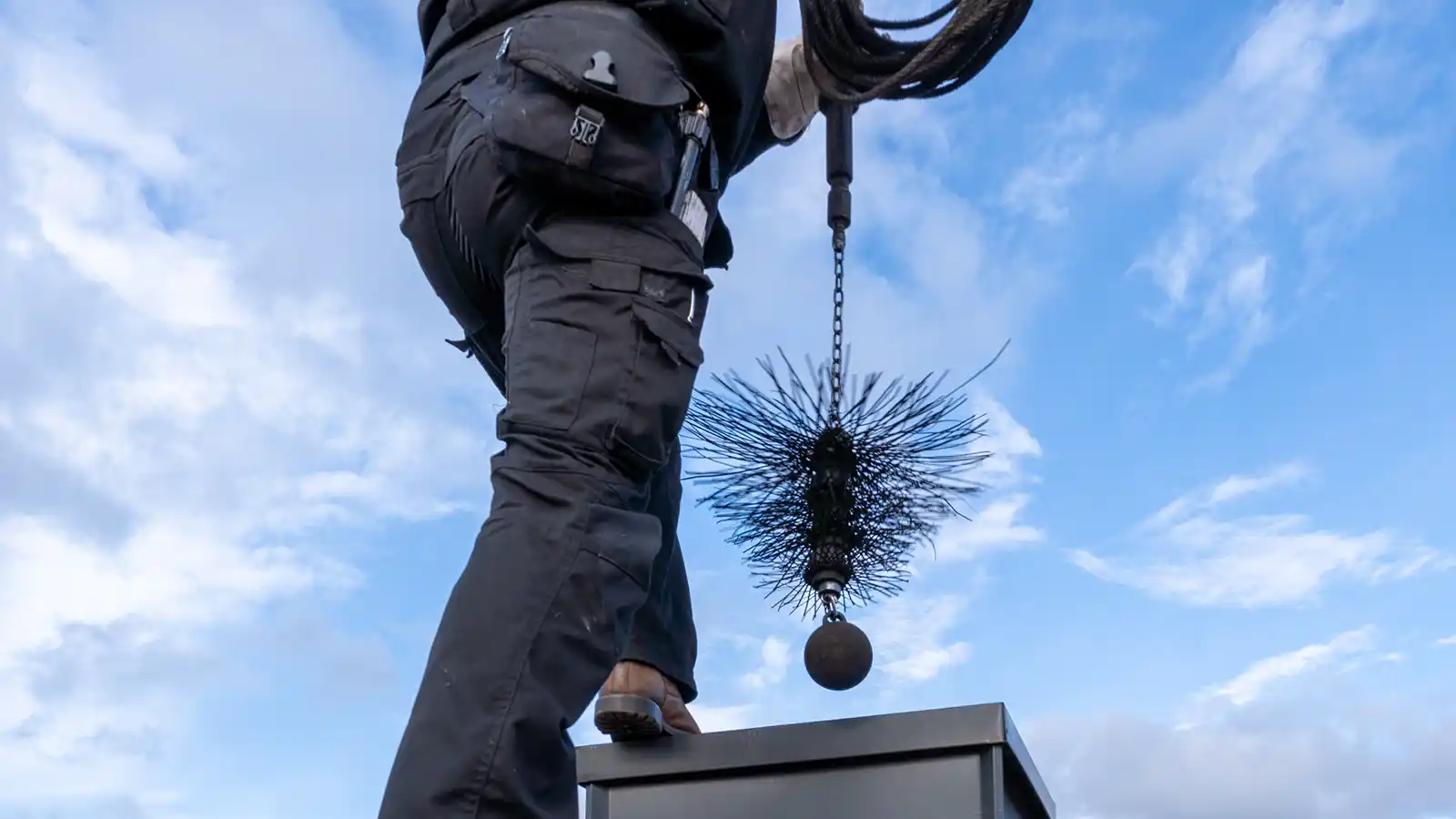 Chimney Maintenance: Get Your Fall Inspections
Importance of Annual Inspections And Chimney Maintenance Now that we've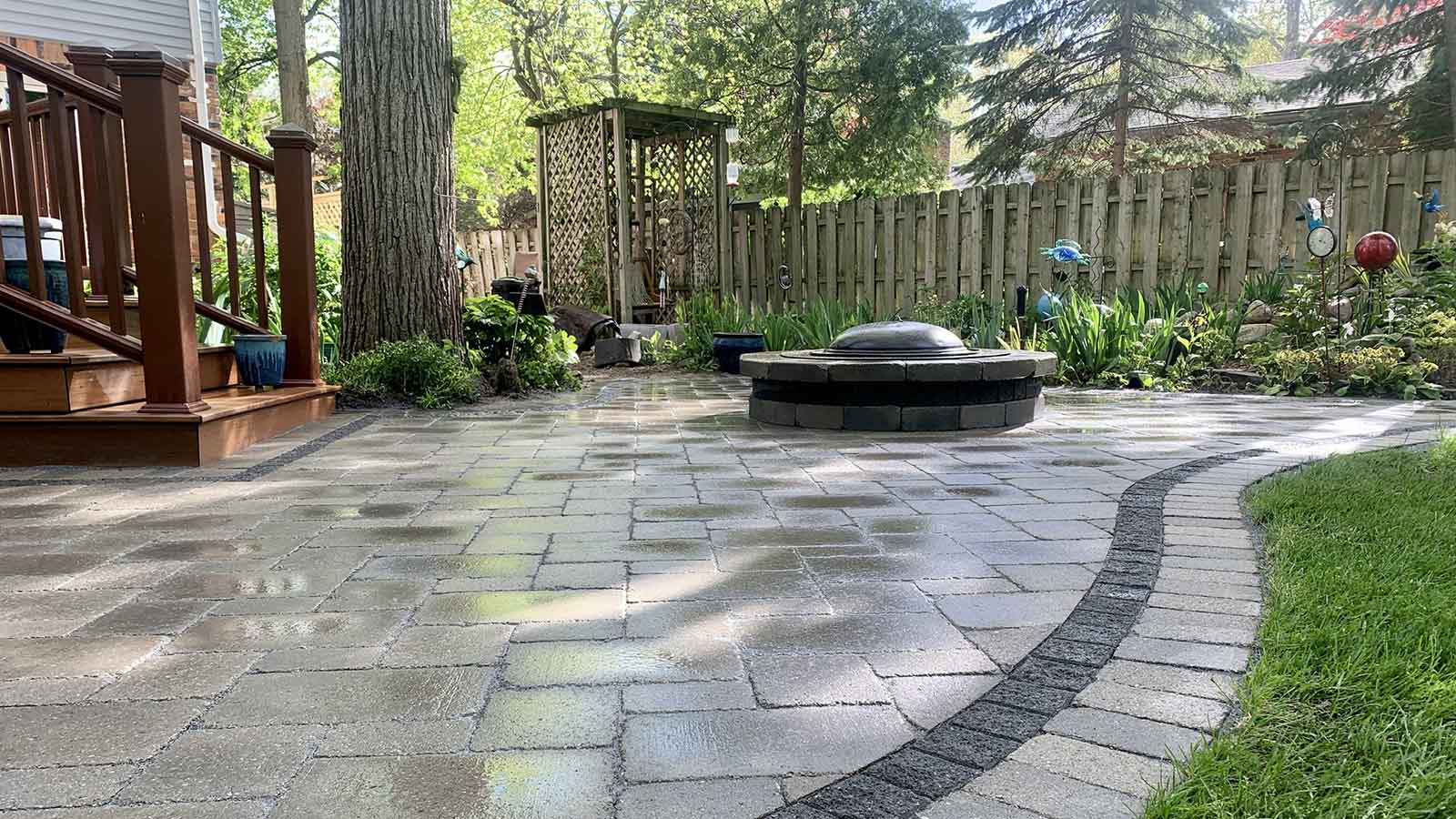 Masonry Upgrades: How to improve your homes curb appeal
Masonry Upgrades: Elevating Your Home's Curb Appeal As homeowners, we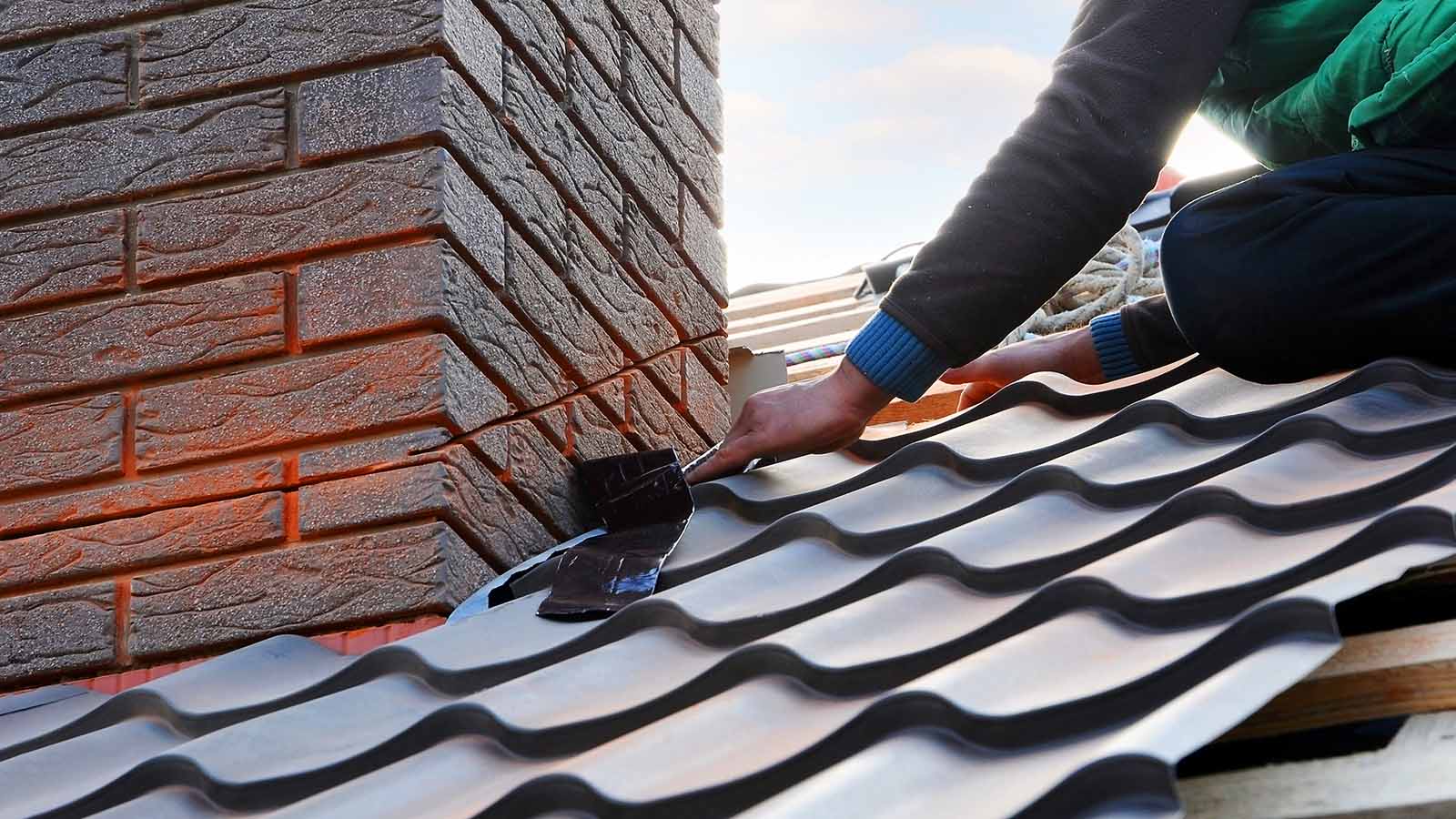 Brick Chimney Repair: What You Need to Know
Understanding Brick Chimney Repair: What to Expect and Our Expertise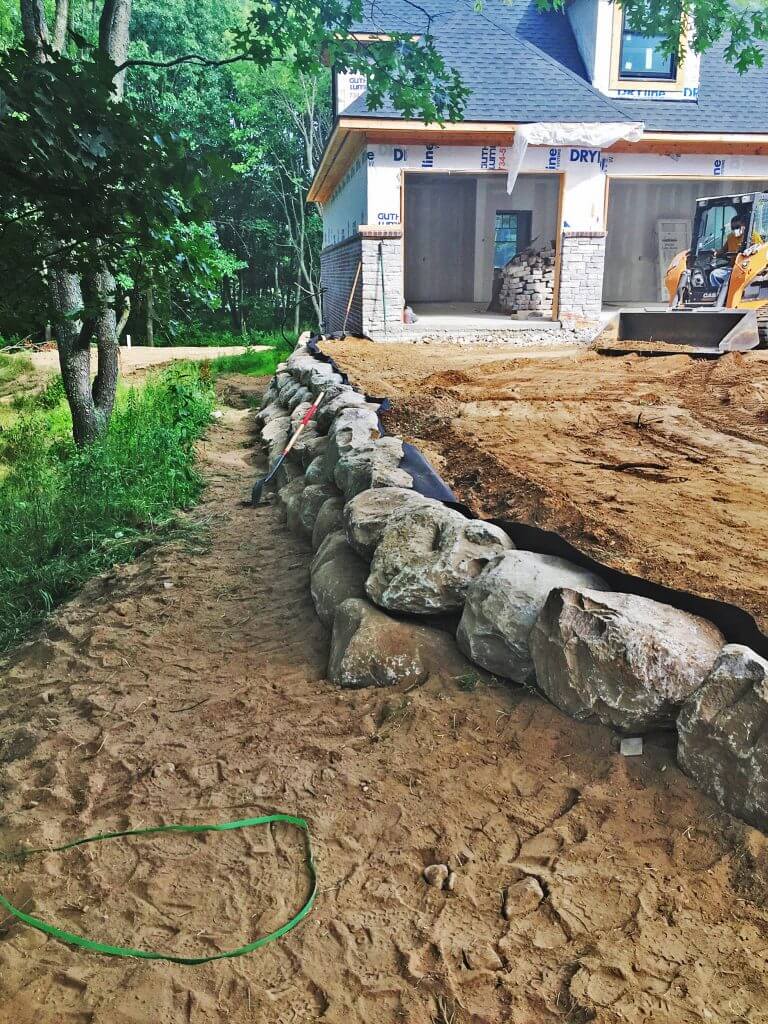 Building a Retaining Wall, What You Should Know
Site Assessment Conducting a site assessment is crucial before diving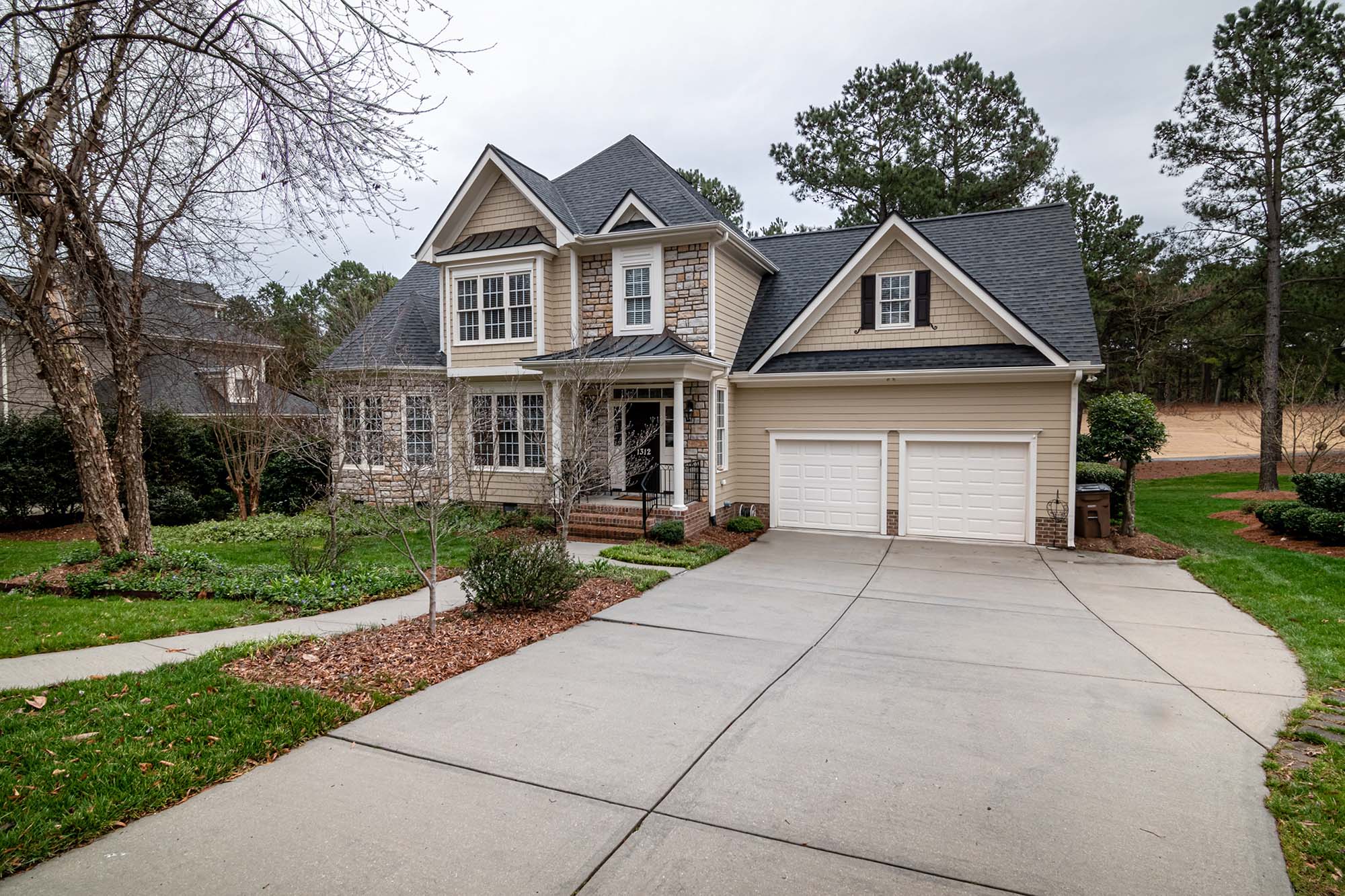 Concrete Driveways: The Ultimate Guide for Homeowners
More than just providing a solid pathway to your property,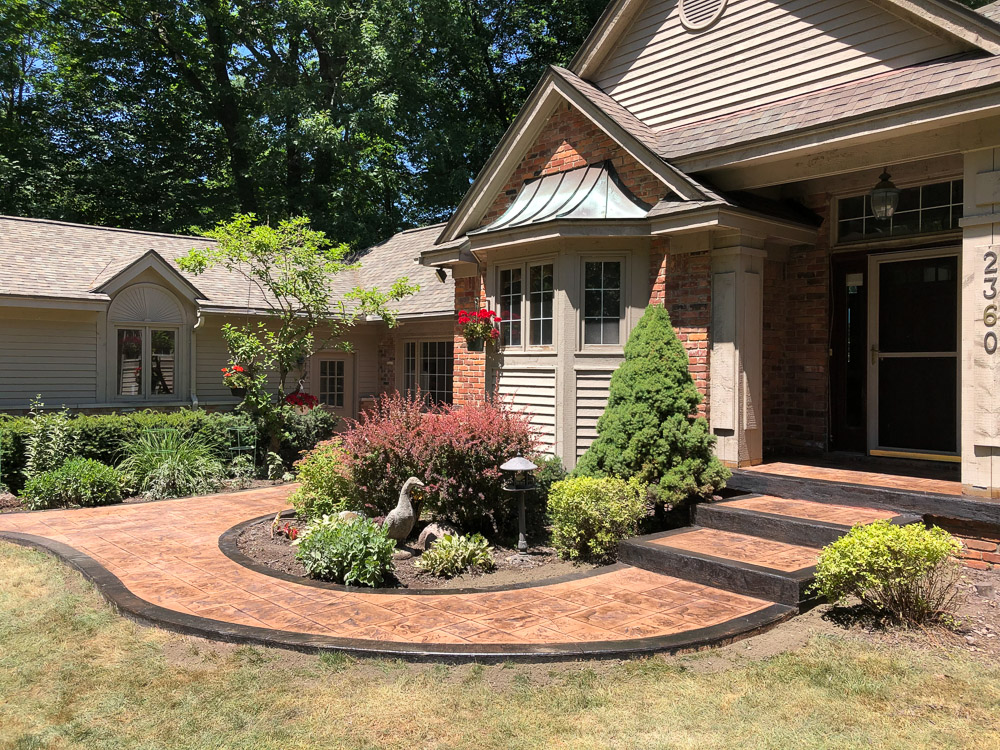 Stamped Concrete in Michigan: A Dance of Design & Durability
Like a painter armed with a canvas, a landscaper in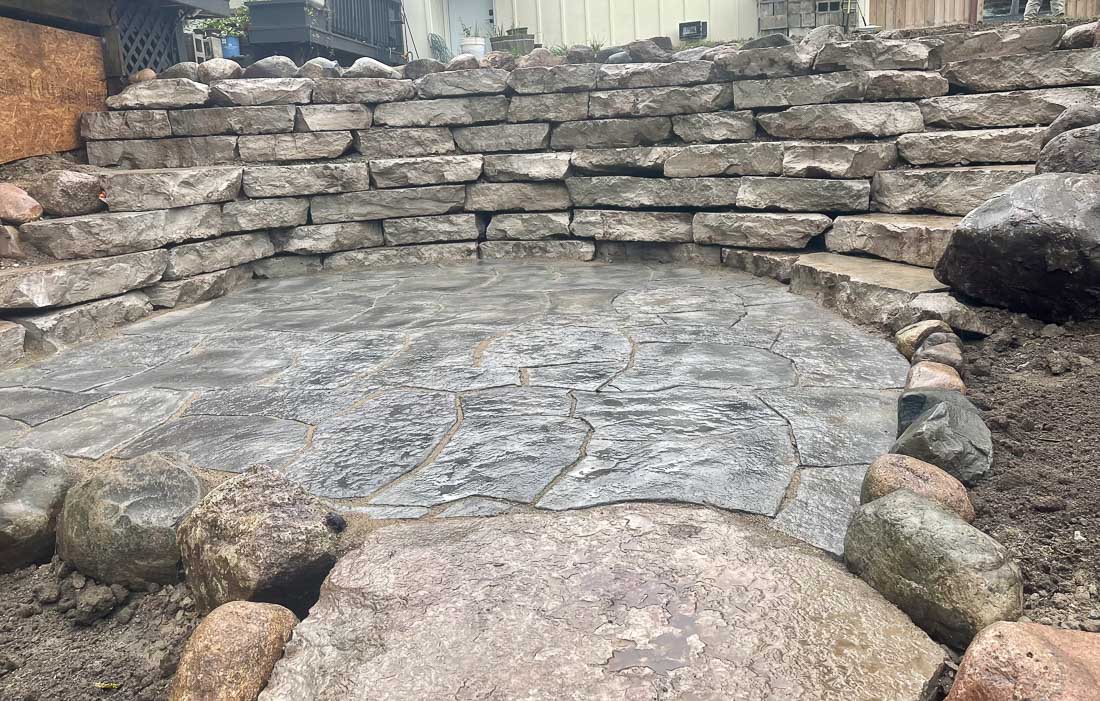 Hardscaping Design: Getting the Basics
Hardscaping Design Elements Defined To fully appreciate the art and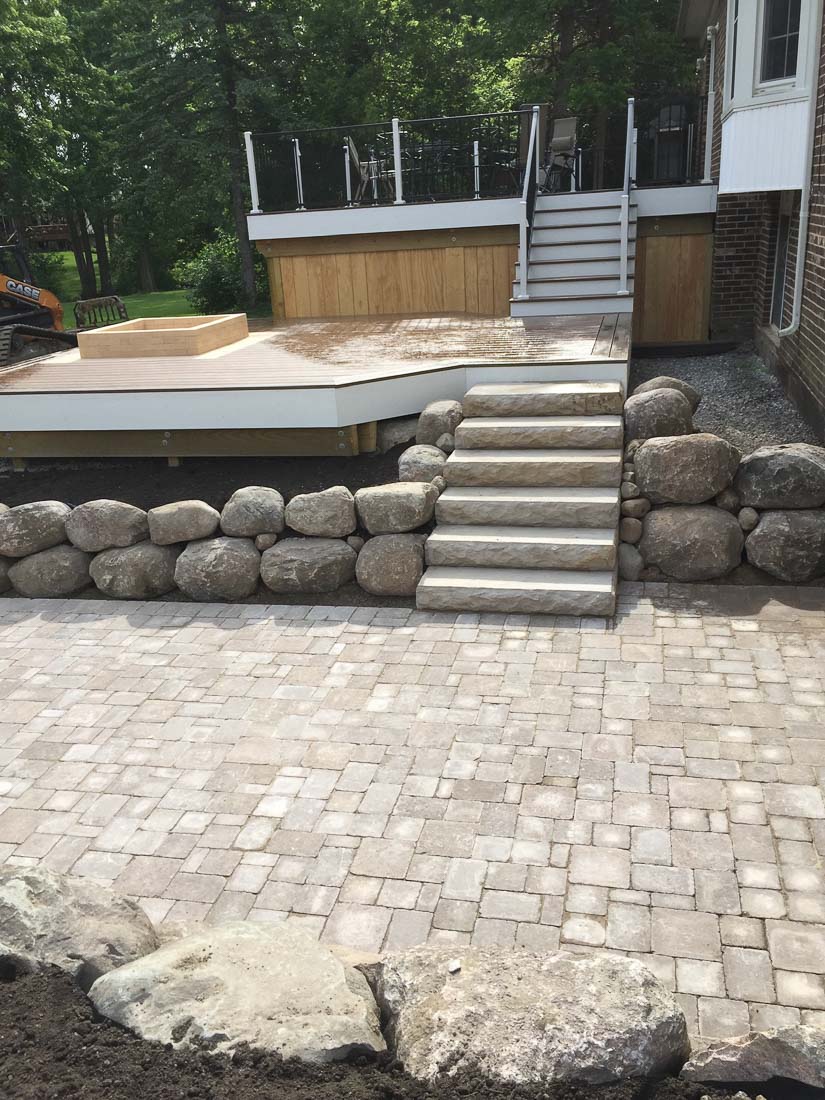 How to Build a Retaining Wall
Building a retaining wall is a crucial undertaking that requires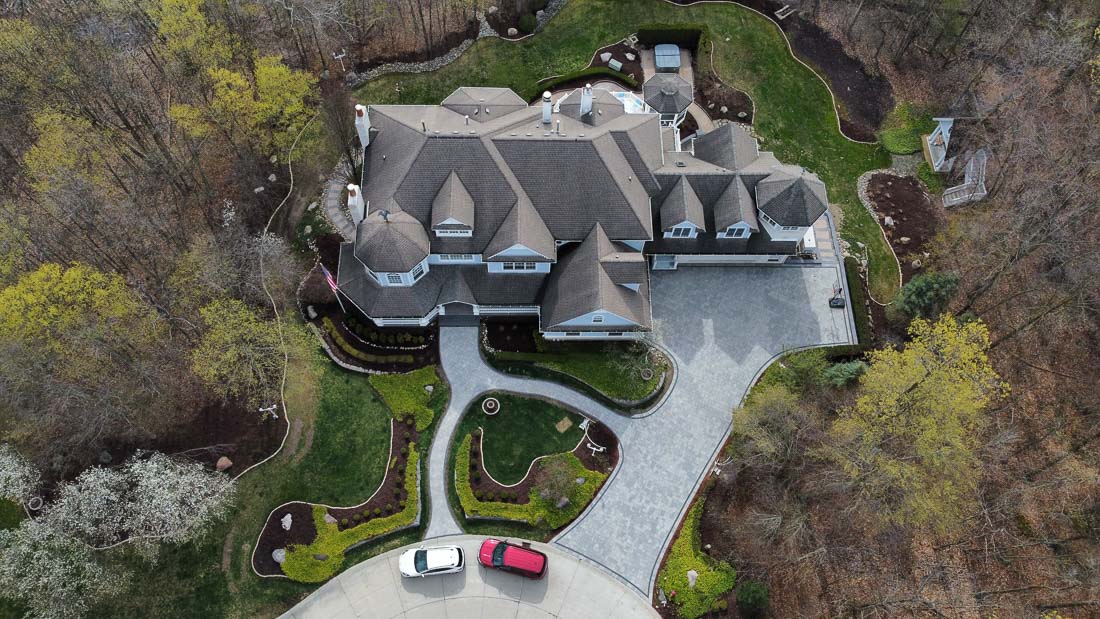 Modern Hardscaping: Art of Landscaping & Essential Techniques for Outdoor Design
As passionate landscape designers, we're always excited to talk about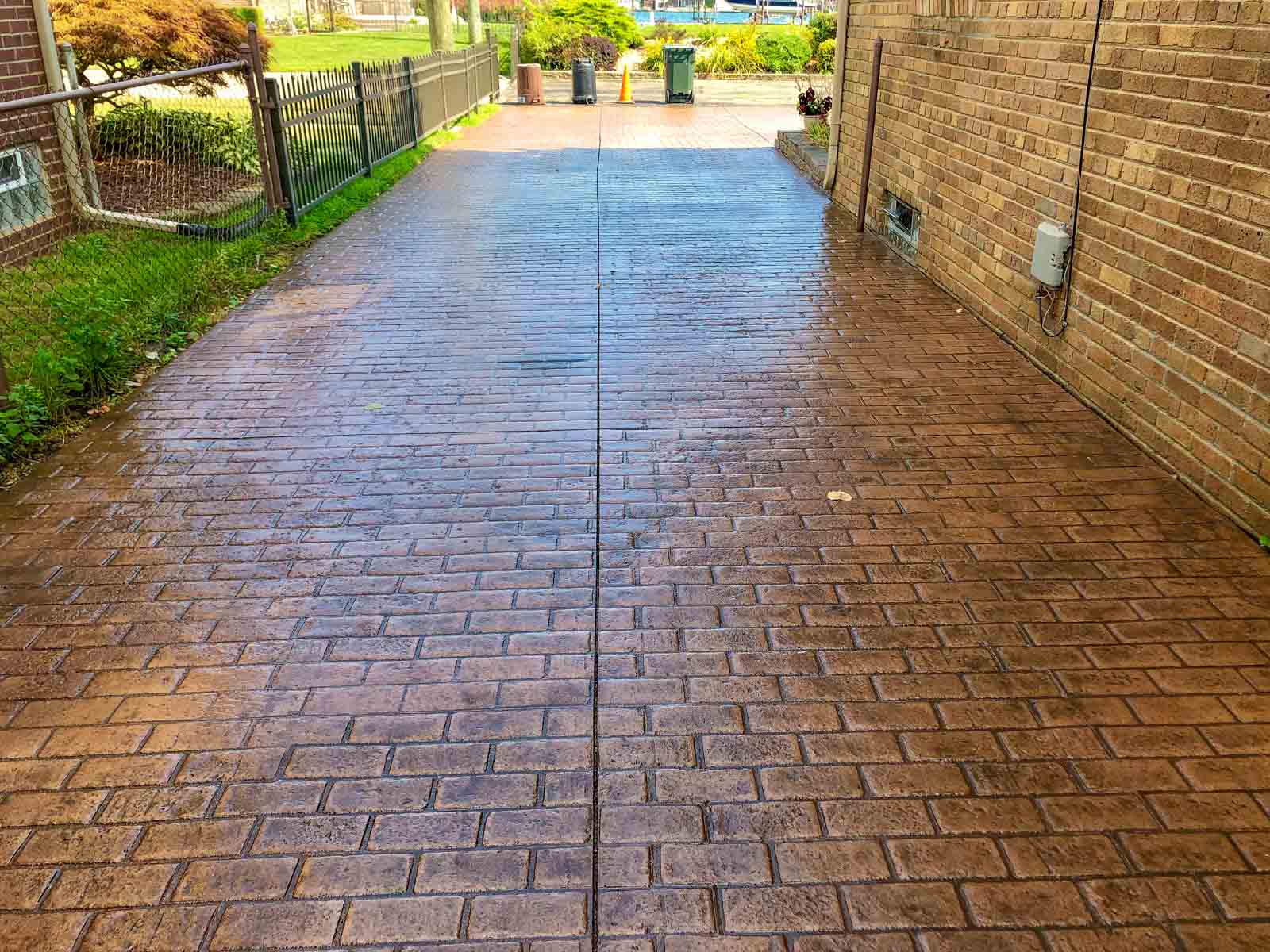 The Importance of Sealing New Concrete
Sealing new concrete is a crucial step in ensuring its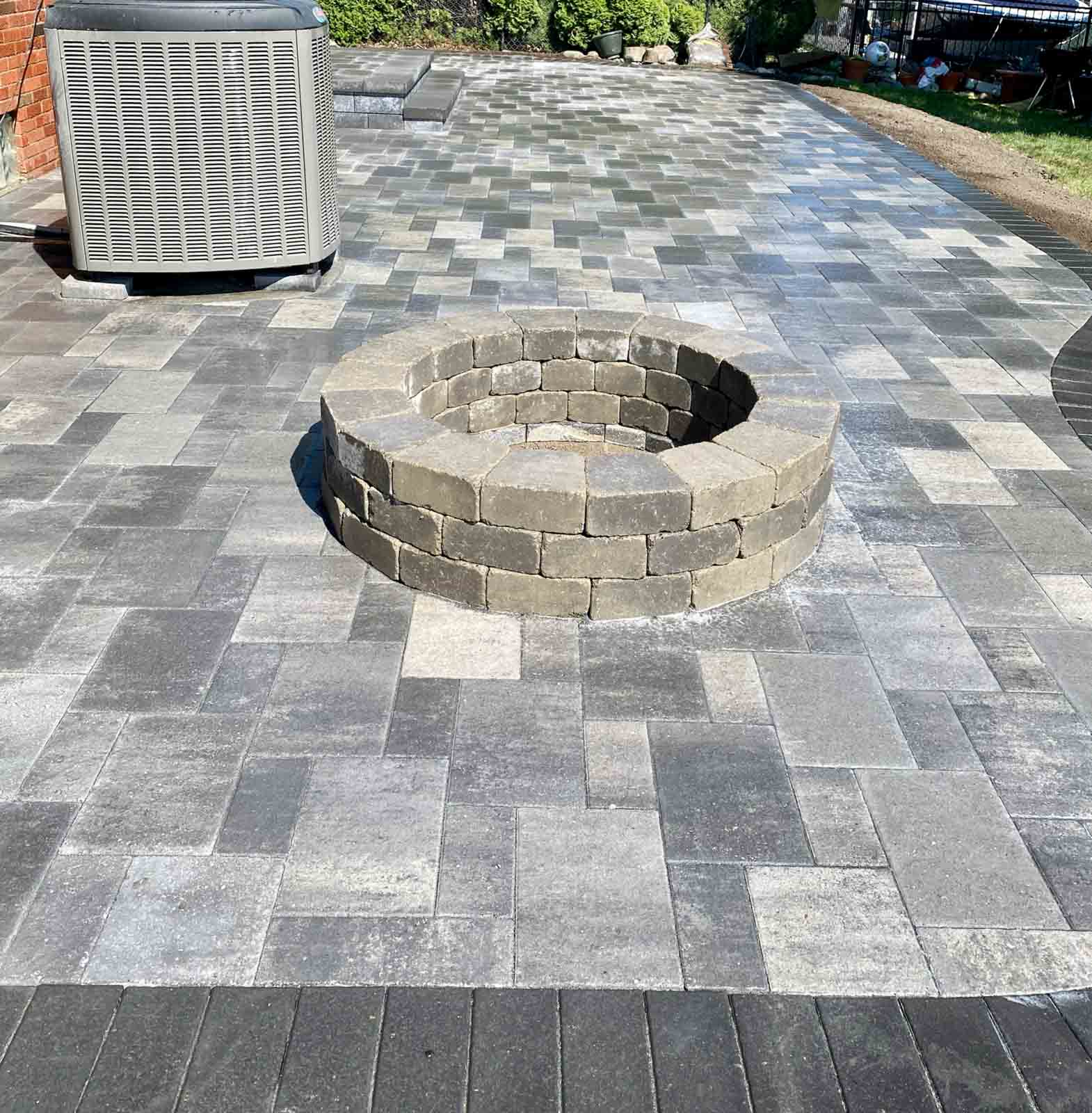 What's the Best Fire Pit Shape?
Round or Circular Shape One popular shape for a fire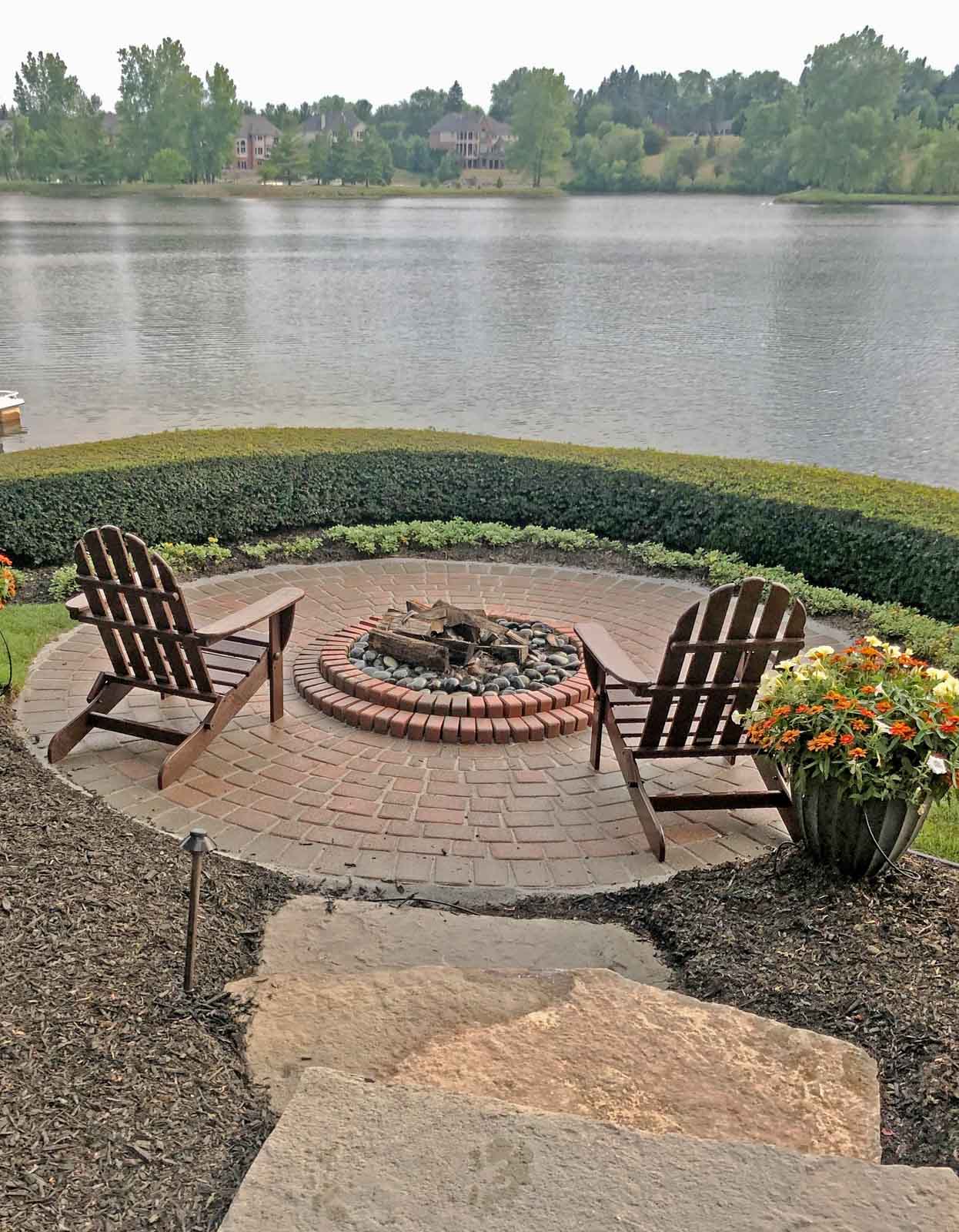 Fire Pit: Designing the Perfect Space
This article will guide you through creating the perfect fire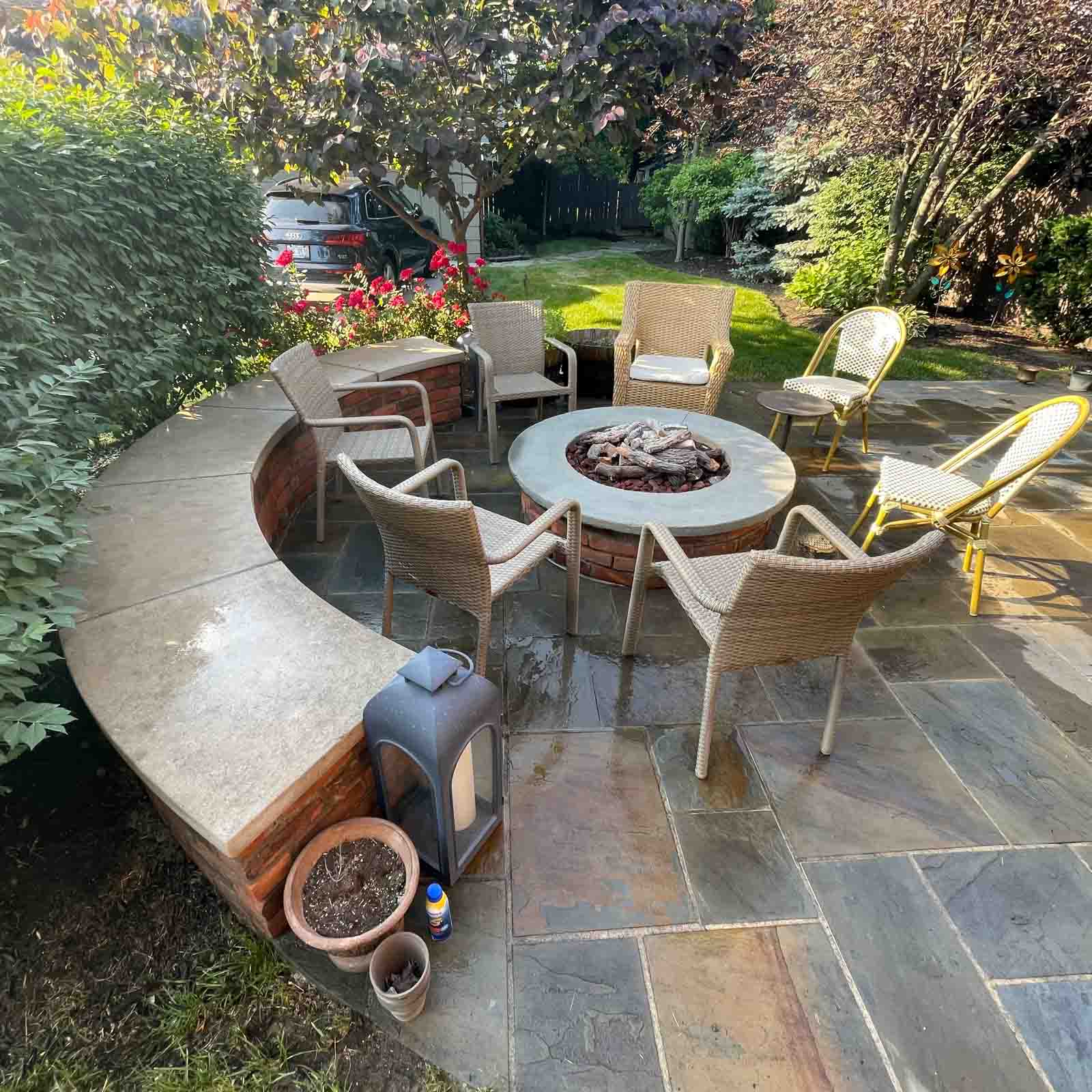 5 Ways To Enhance Your Outdoor Living Space
Your outdoor living space is a fantastic opportunity to extend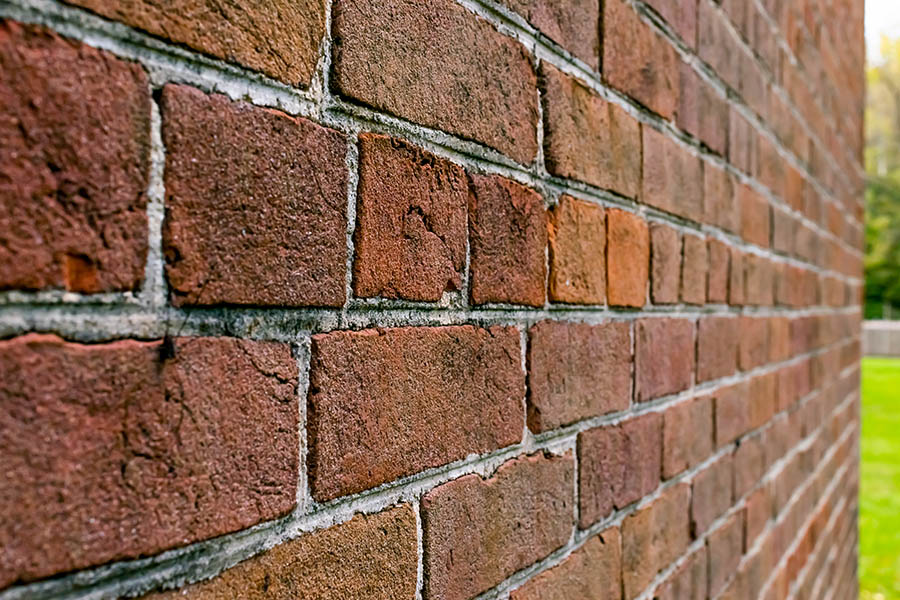 Mortar Joints: Understanding Their Importance and How to Repair Them
Mortar joints are an essential component of any masonry structure.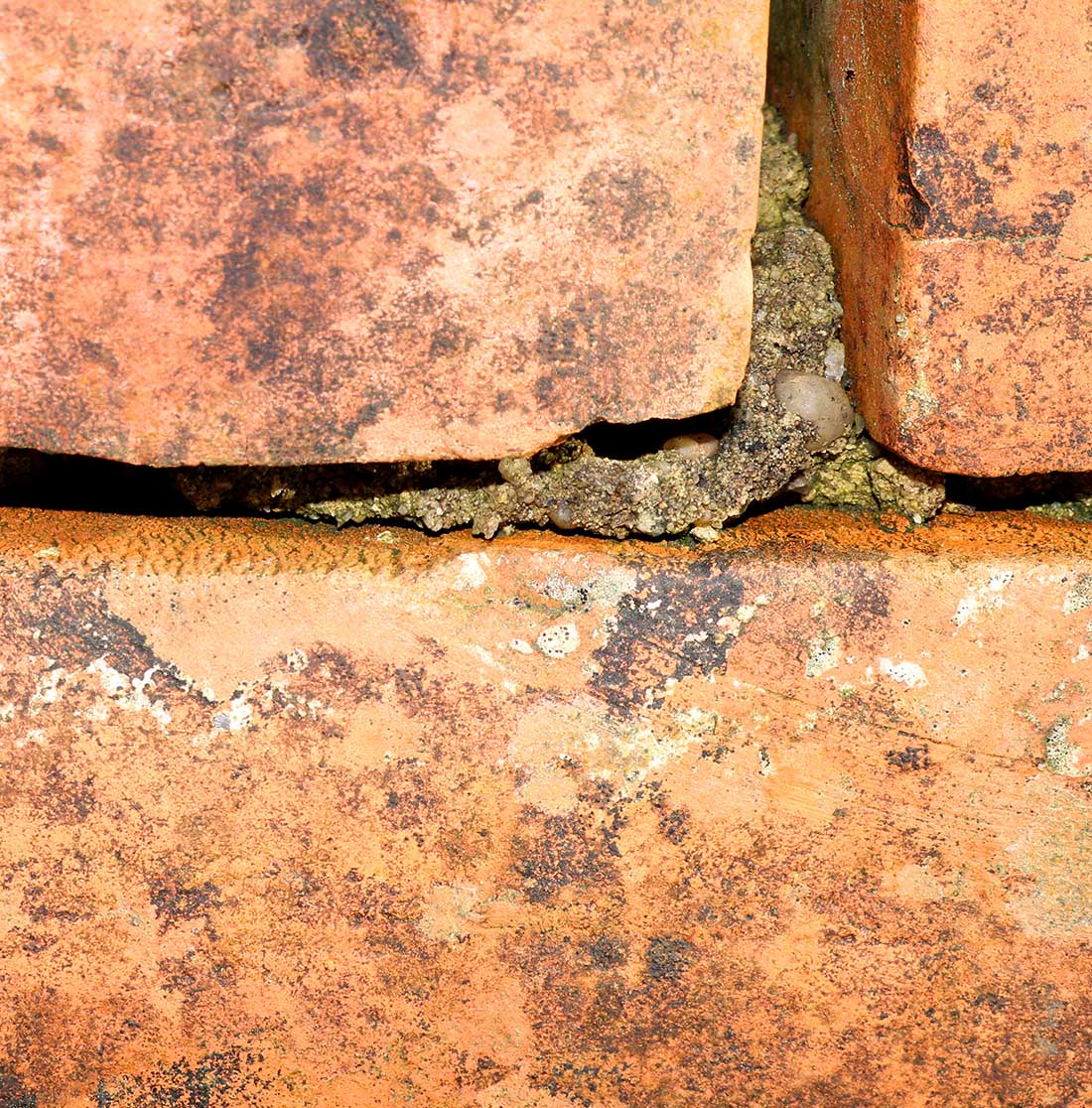 Brick by Brick: Understanding the Difference Between Tuckpointing and Repointing?
Tuckpointing and repointing are two terms that are often used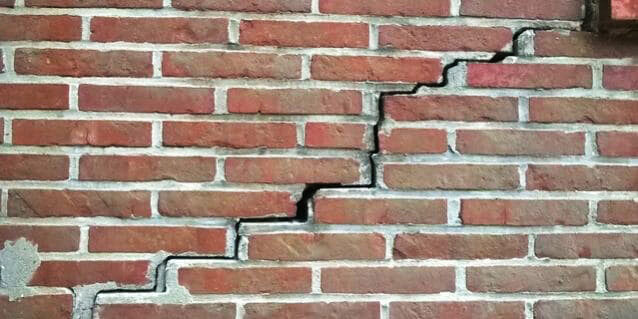 The 10-step mortar joint repair process
How to repair mortar joints? Repairing mortar joints is important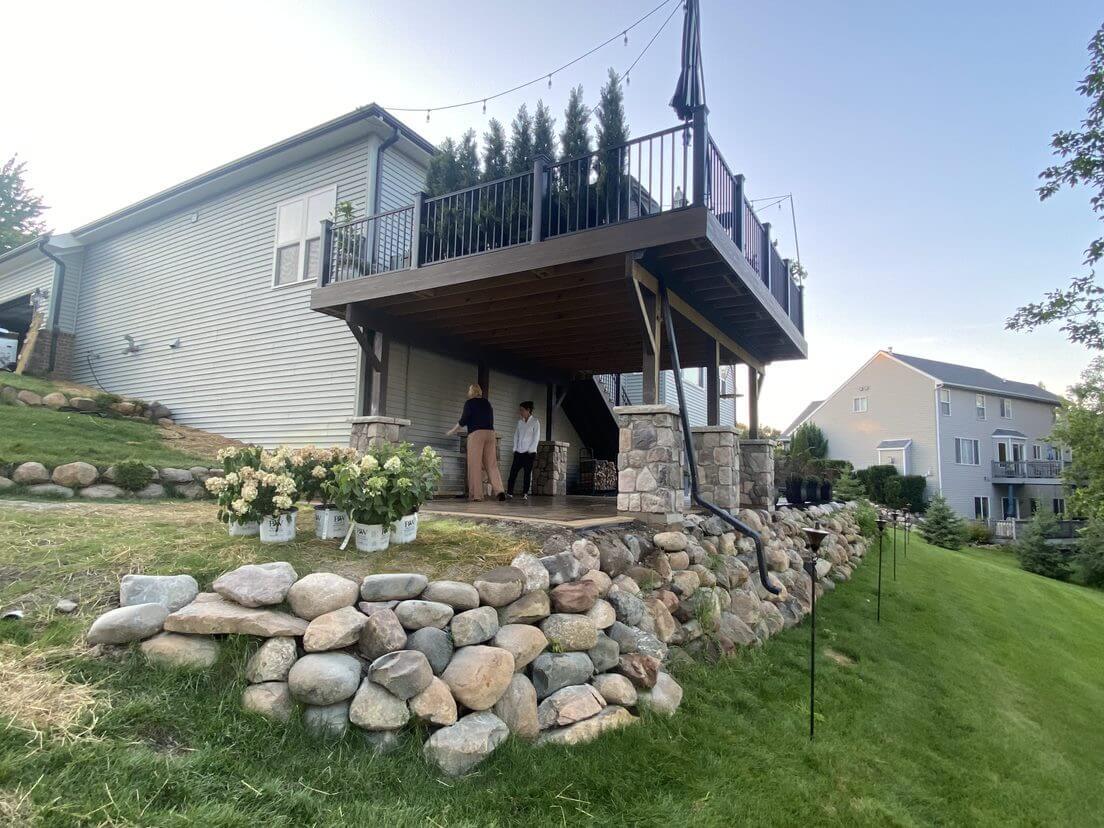 Get an A+ with Your Property: Creative Grading to Elevate Your Yard Game
So let's get started – get ready for an A+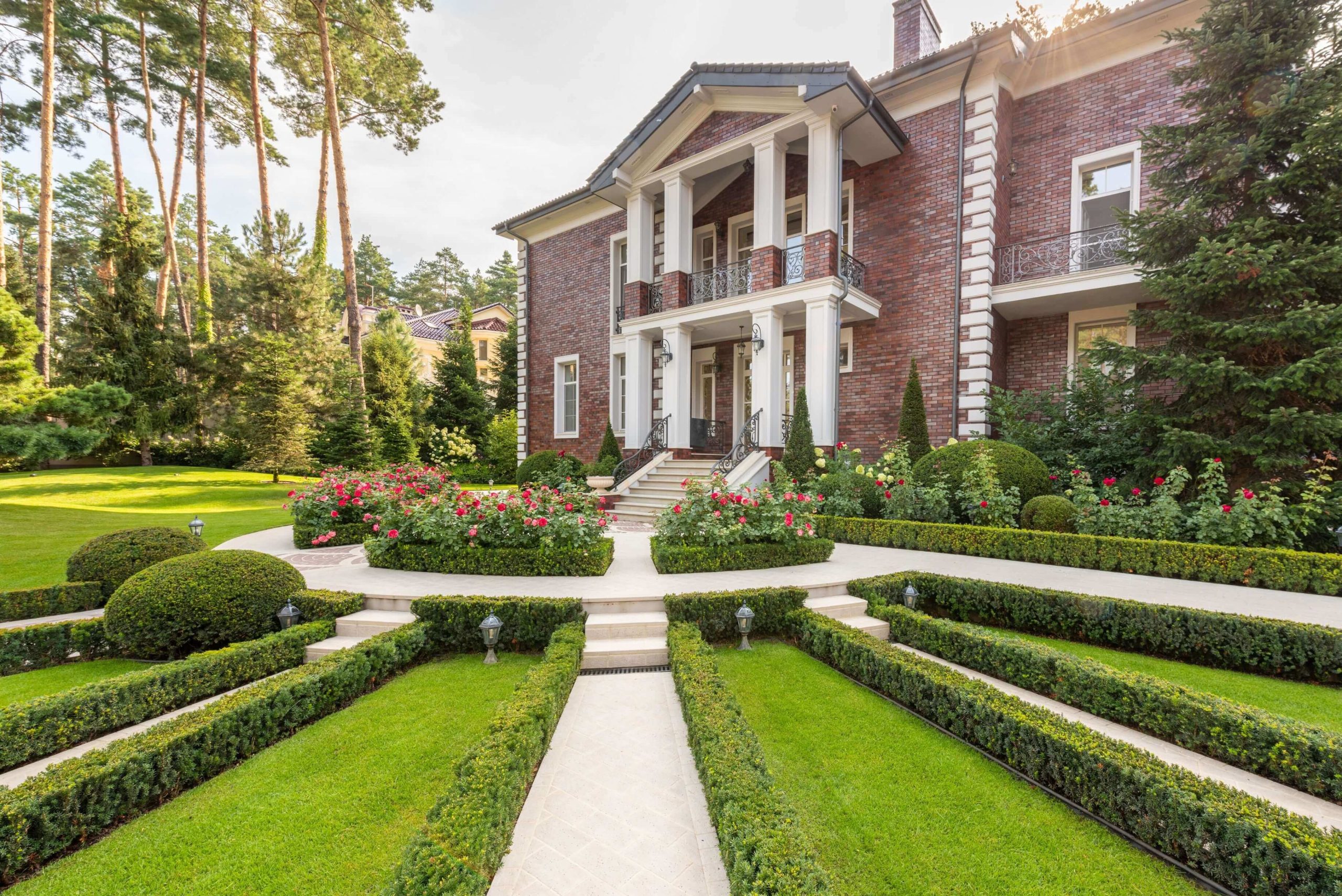 Get Creative with Your Hardscape Design Using N&M Restoration
Why Choose N&M Restoration for Hardscapes? N&M Restoration offers custom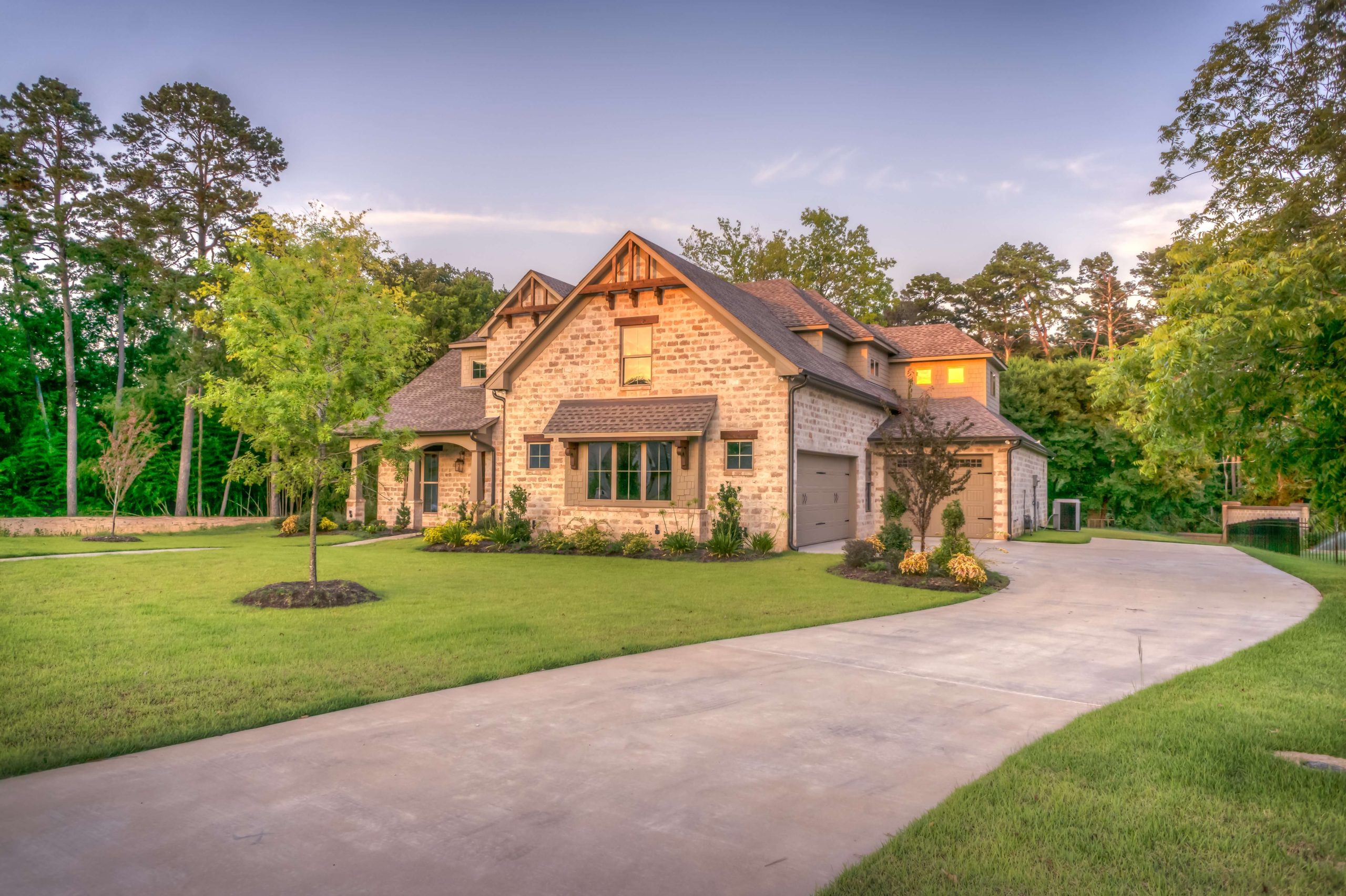 Getting Ready for the Hardscape Season: Tips and Tricks
Measure Twice, Cut Once Before you begin any hardscape project,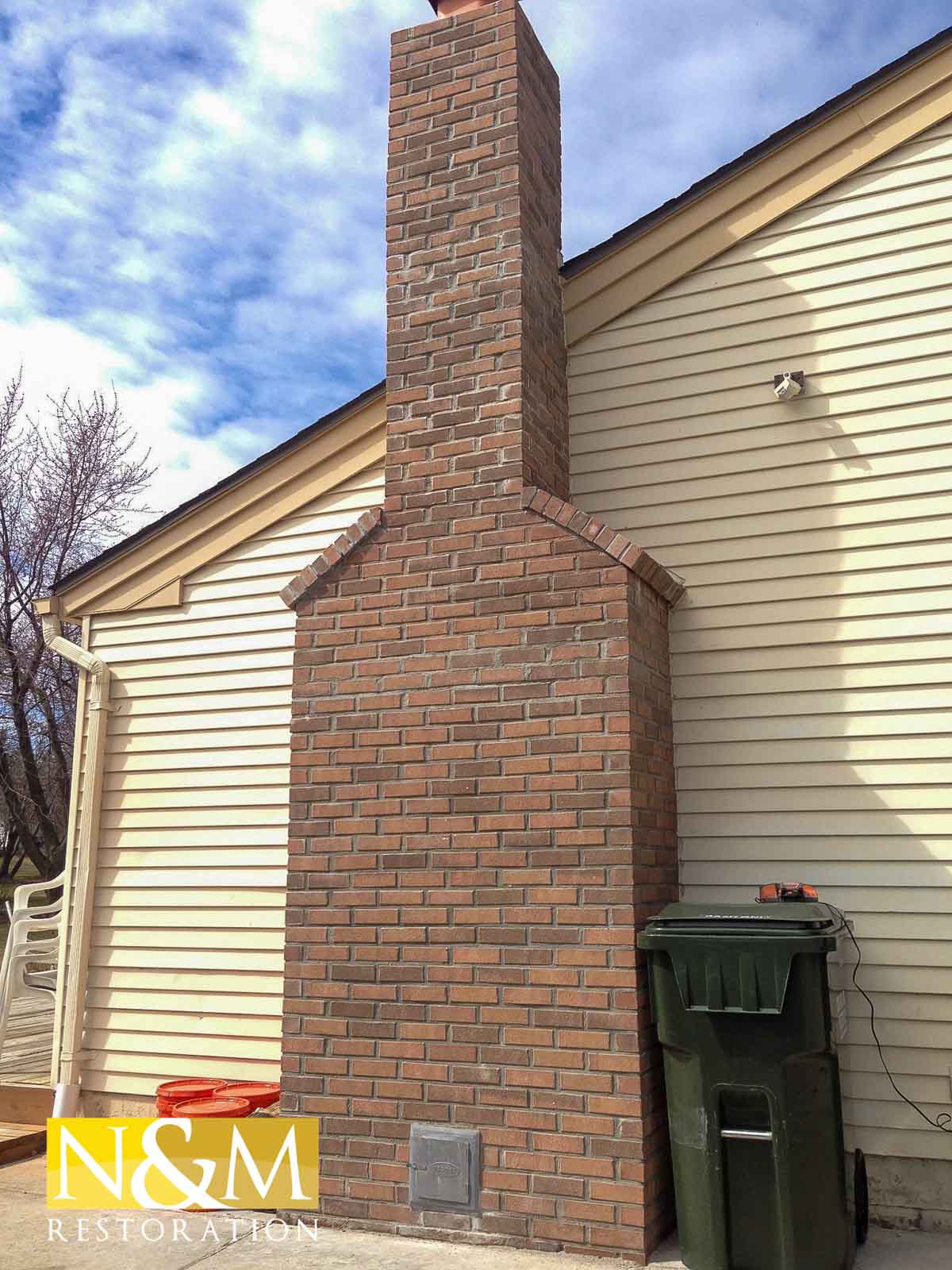 Can I Paint My Exterior Brick Chimney?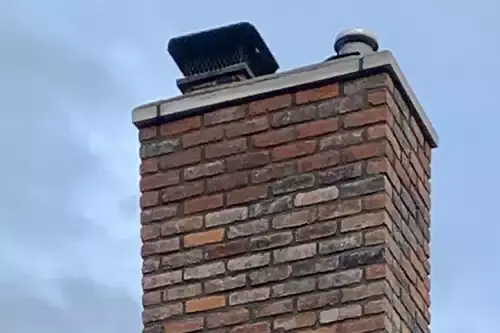 How Much Does It Cost to Reface a Fireplace with Stone Veneer?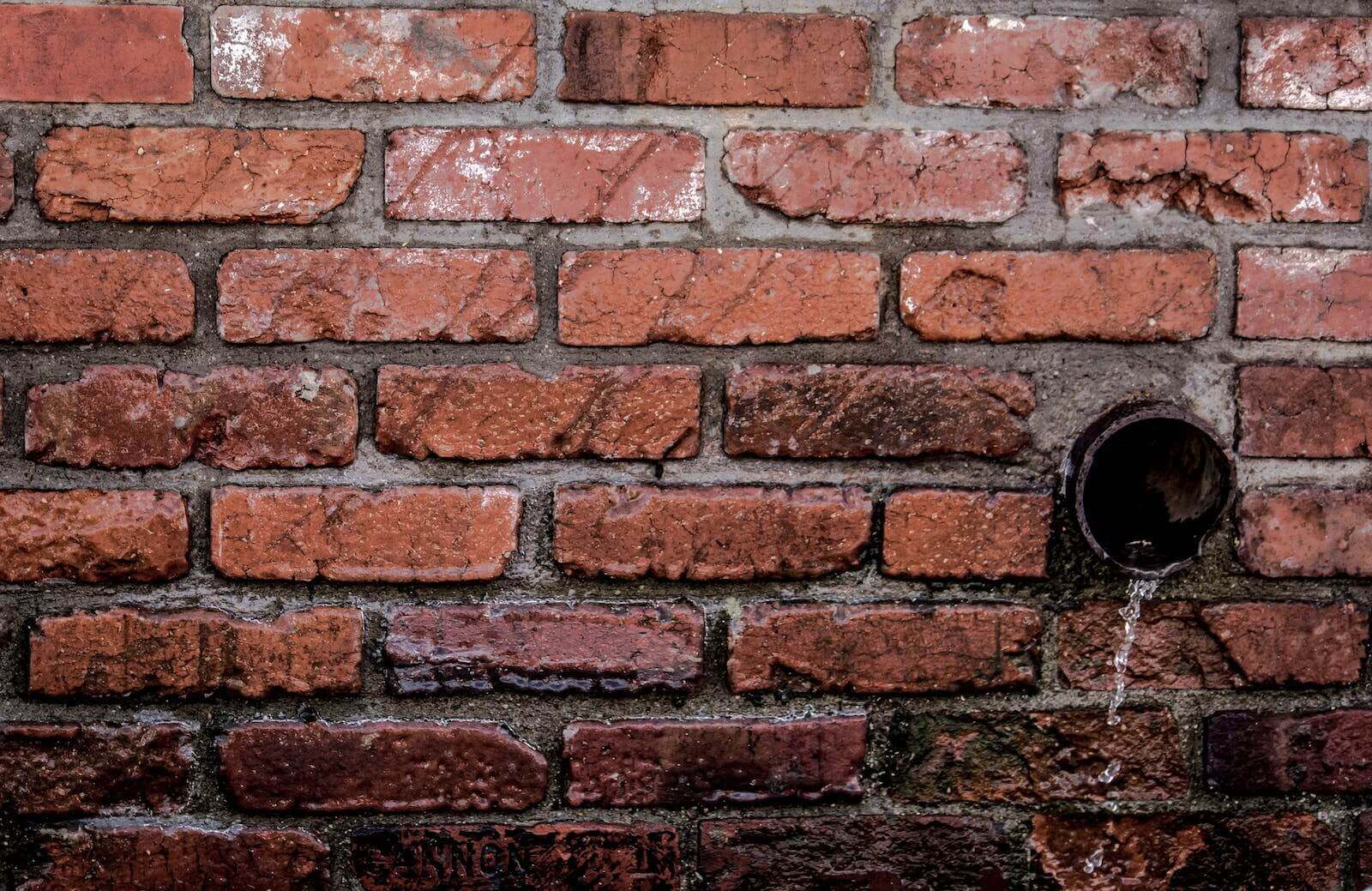 Best Mortar Joints: Which Style Is Best?
Understanding the Essentials Mortar joints, the spaces between bricks filled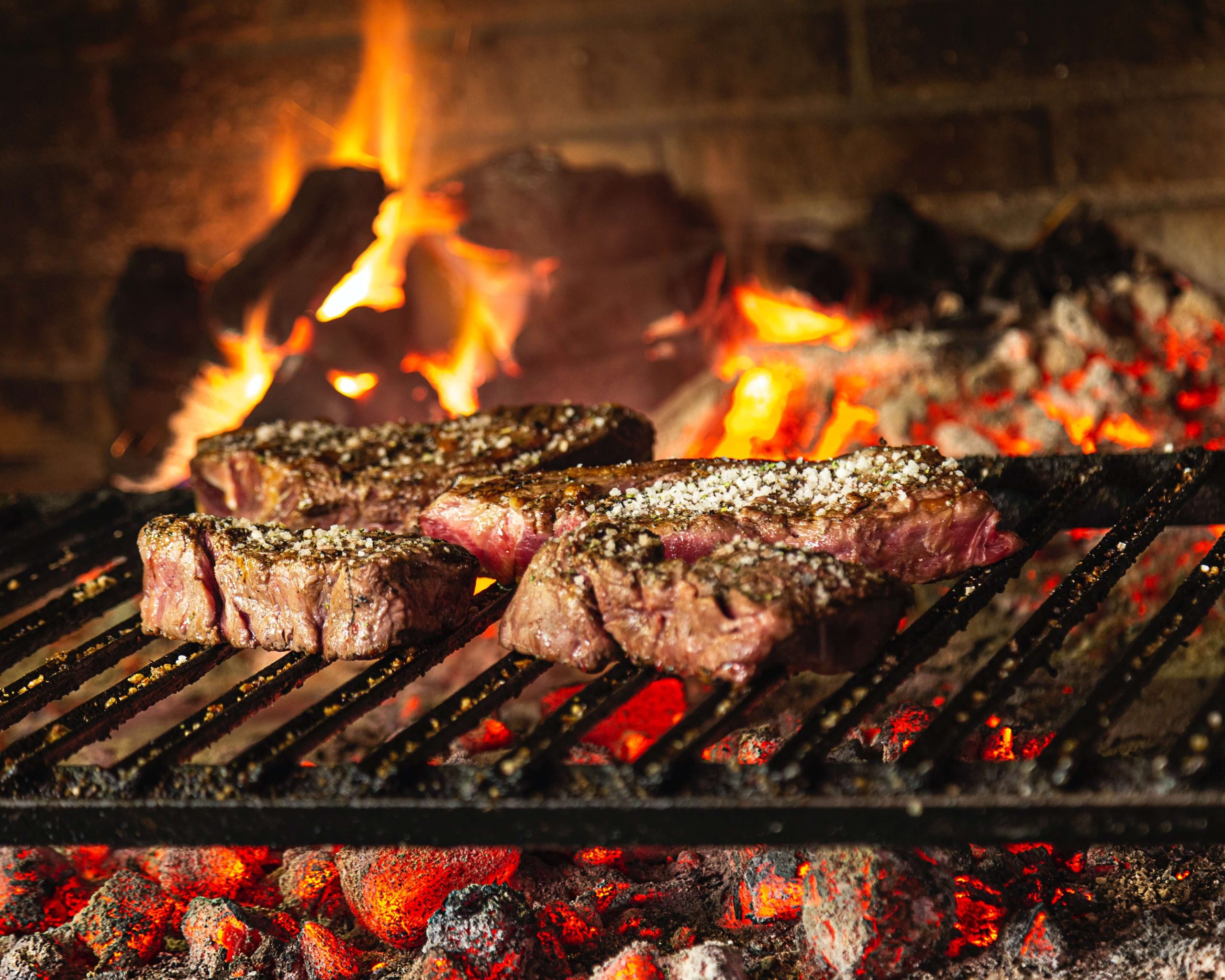 The Benefits of a Brick BBQ Grill Enclosure for Your Outdoor Kitchen
A brick BBQ grill enclosure is an excellent addition to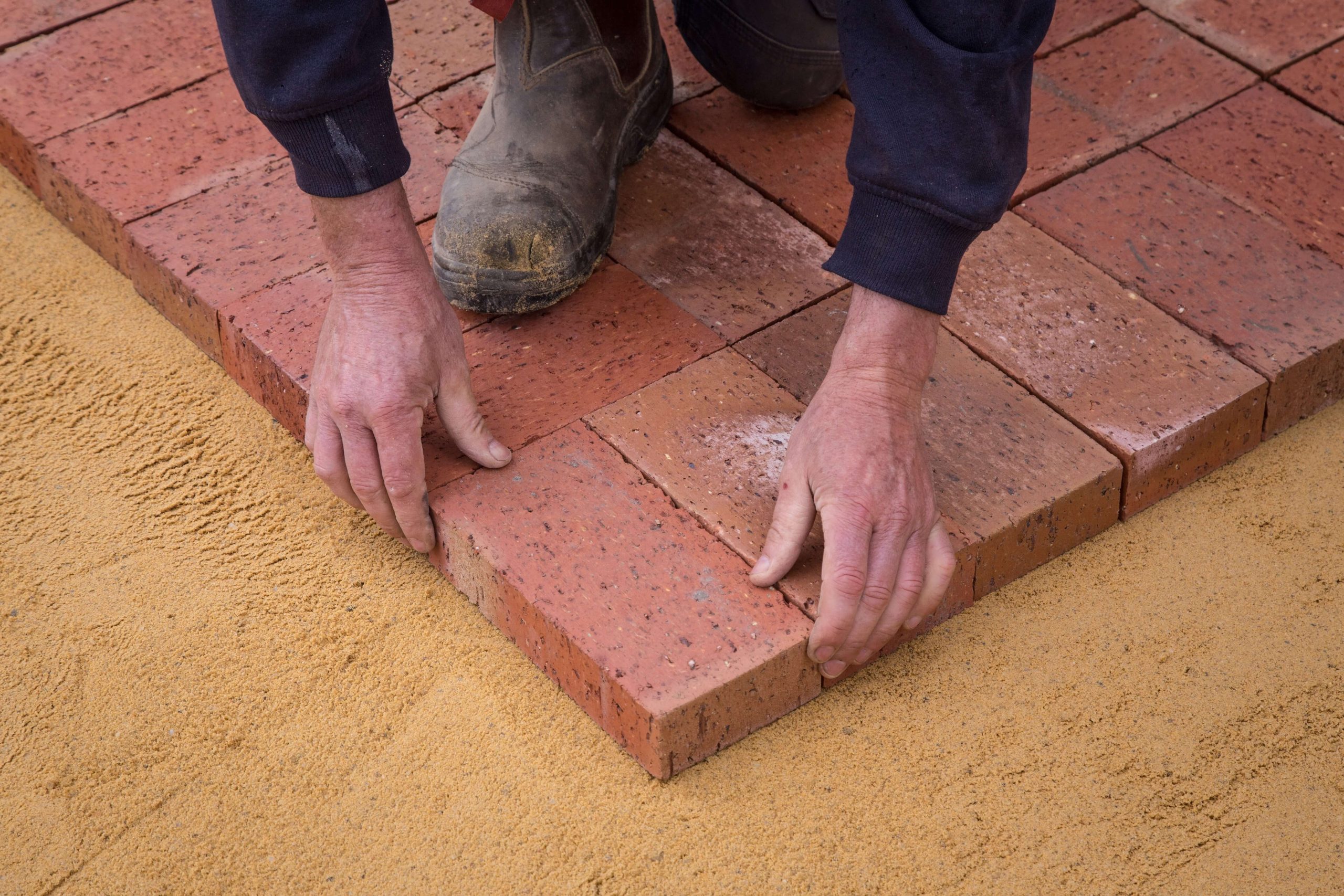 Repairing Paver Grout for a Durable & Aesthetic Finish
What is Brick & Mortar Repair? Brick and mortar repair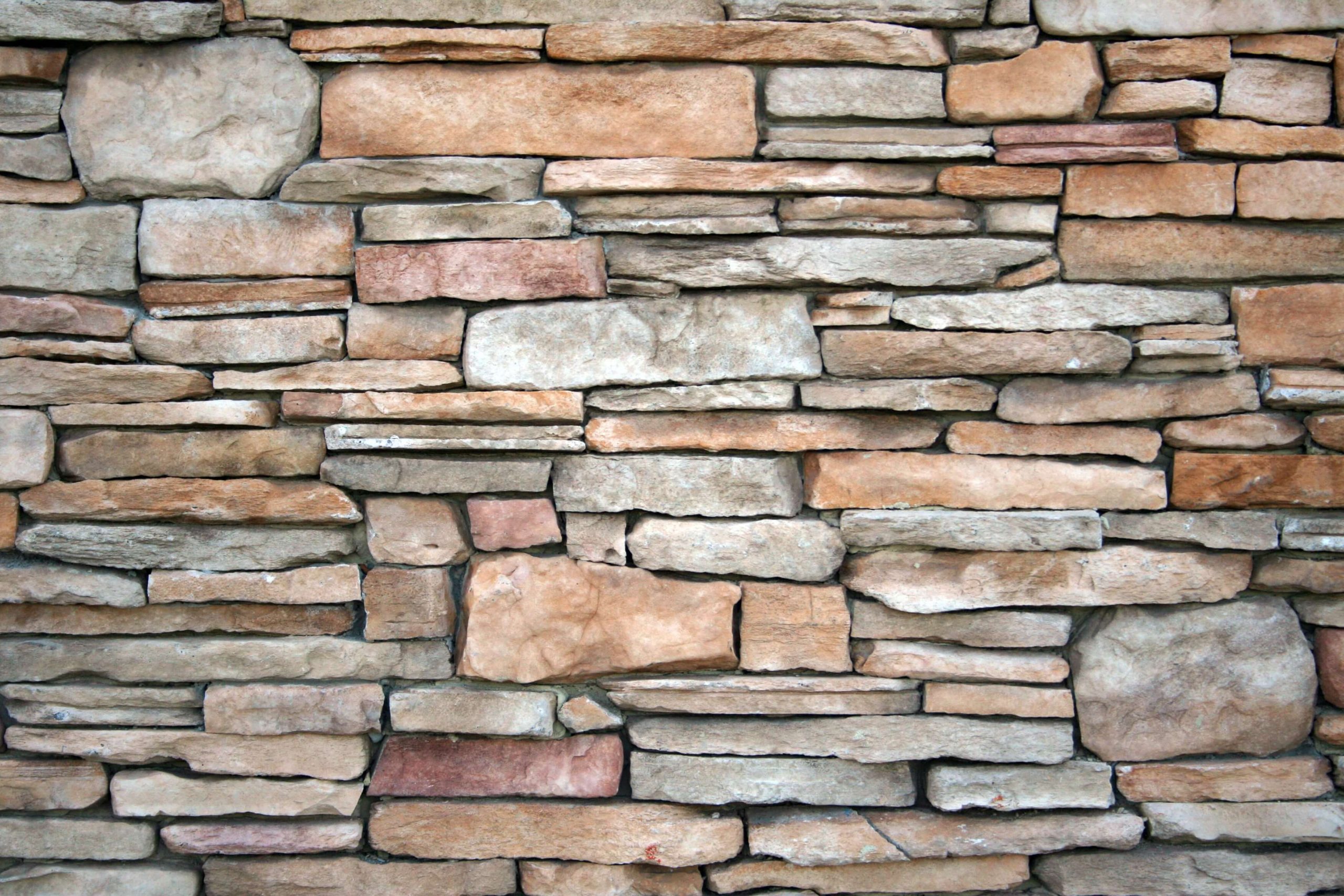 15 Reasons to Choose Exterior Cultured Stone for Your Home
Durability: Cultured stone is highly resistant to fading and weathering.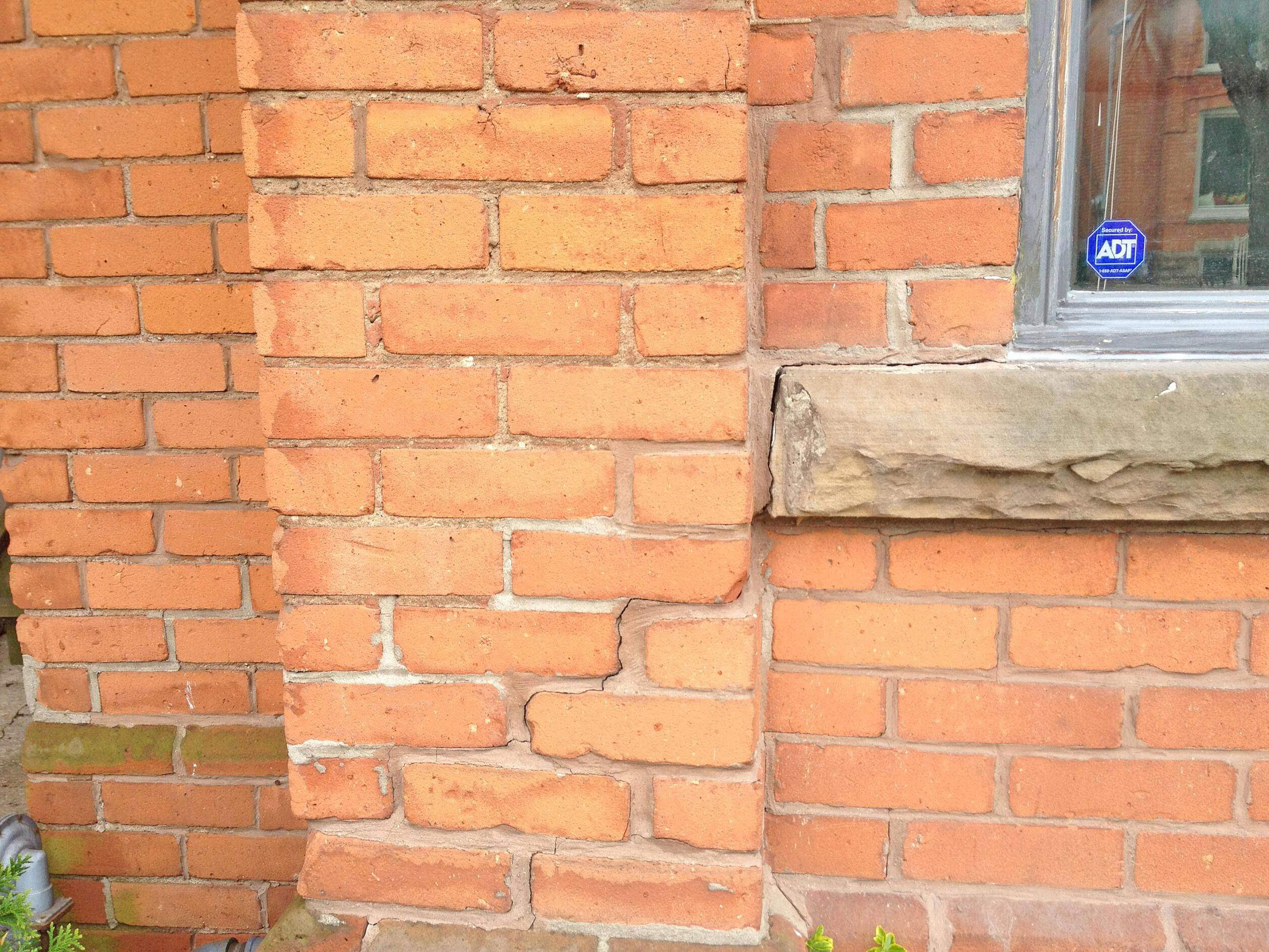 What to do about cracked bricks?
No matter which method you choose, it is important to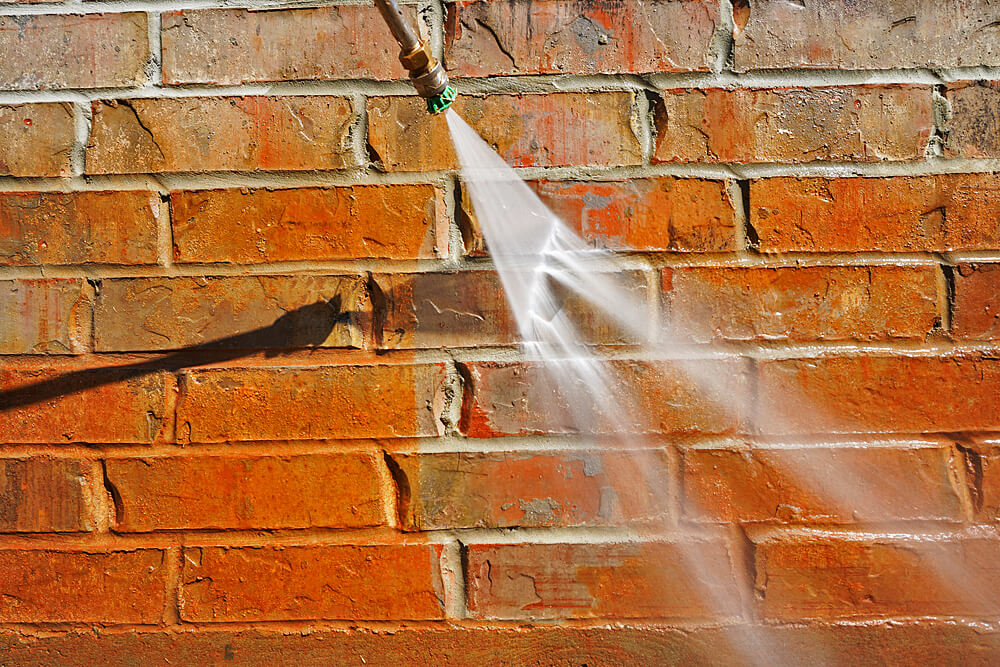 How to keep your bricks looking new!
Cleaning your bricks can be a bit of a labor-intensive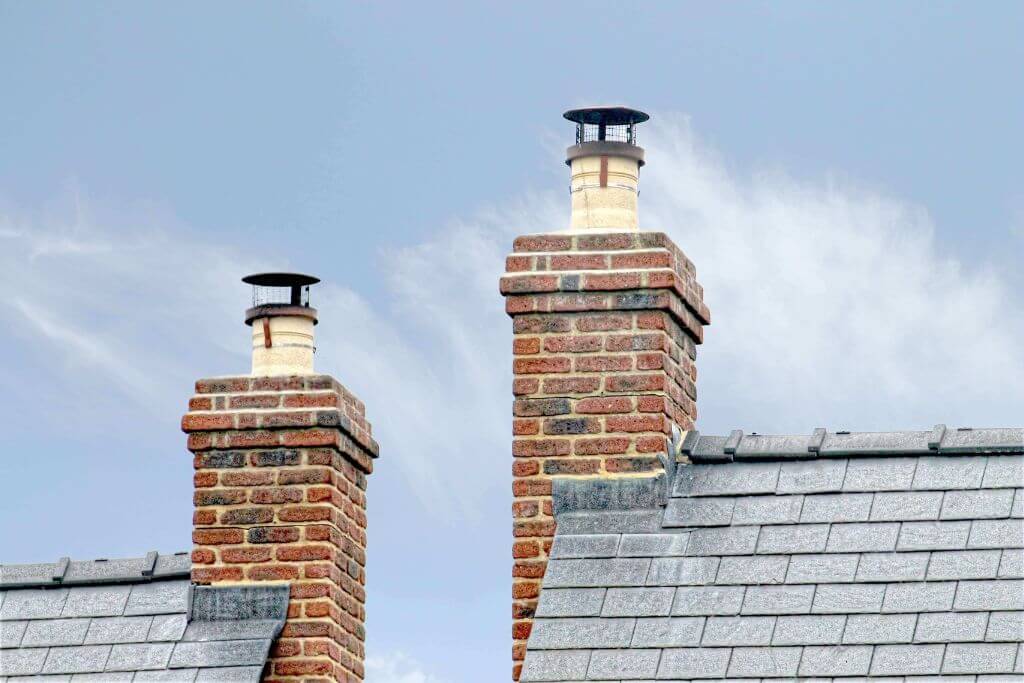 One of the most obvious signs that you need chimney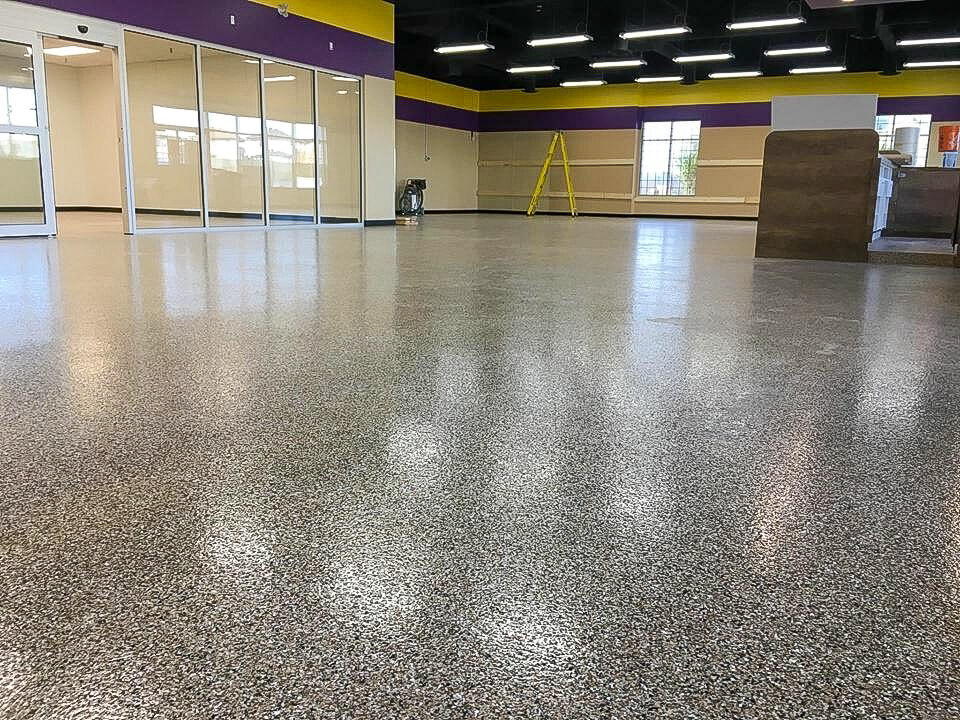 Everything About Epoxy Floors
So what is Epoxy? Epoxy is a mixture of a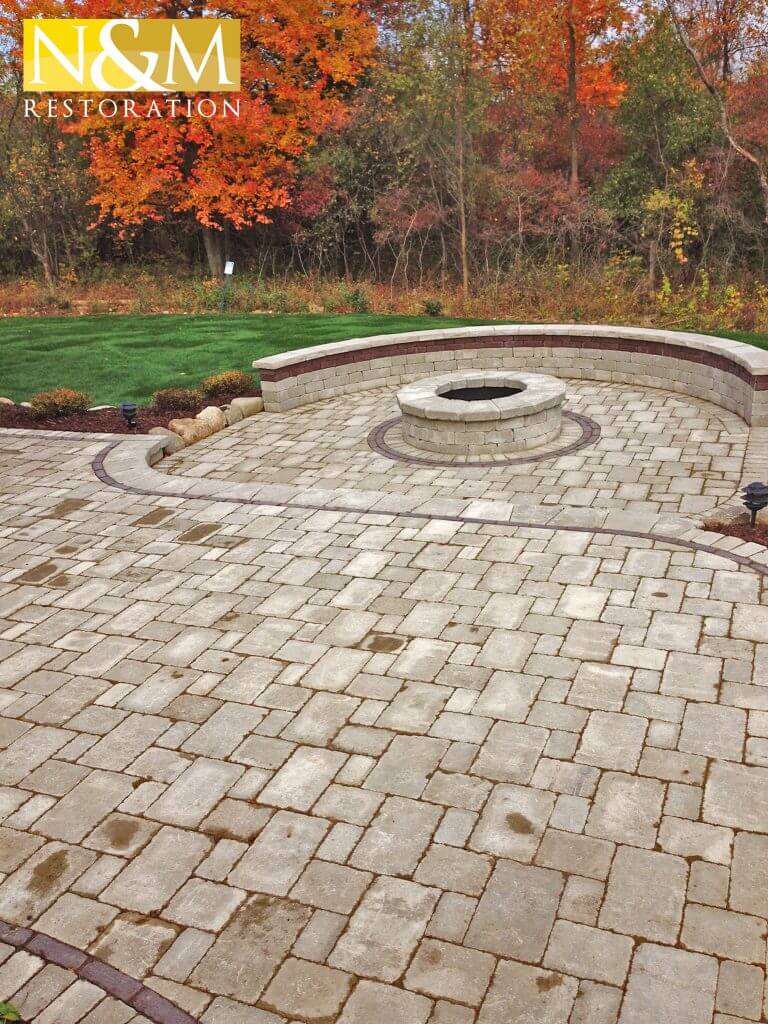 Paver base – what is it? Paver base is a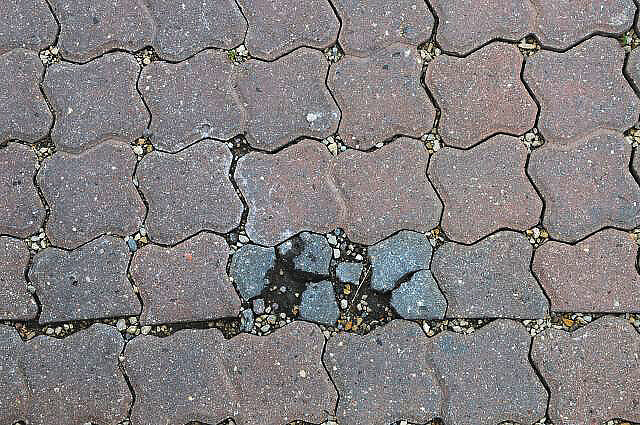 Should You Seal Brick Pavers?
Break paver sealing step-by-step. What is it? Should you seal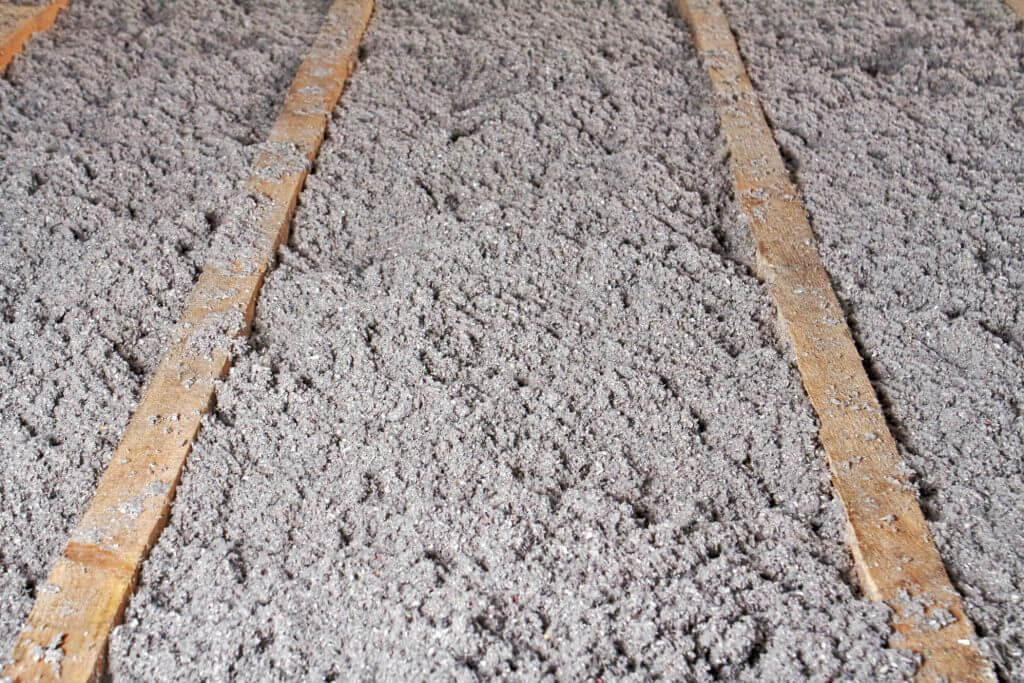 All About Attic Insulation
FIBERGLASS BATT INSULATION I figured we would start with the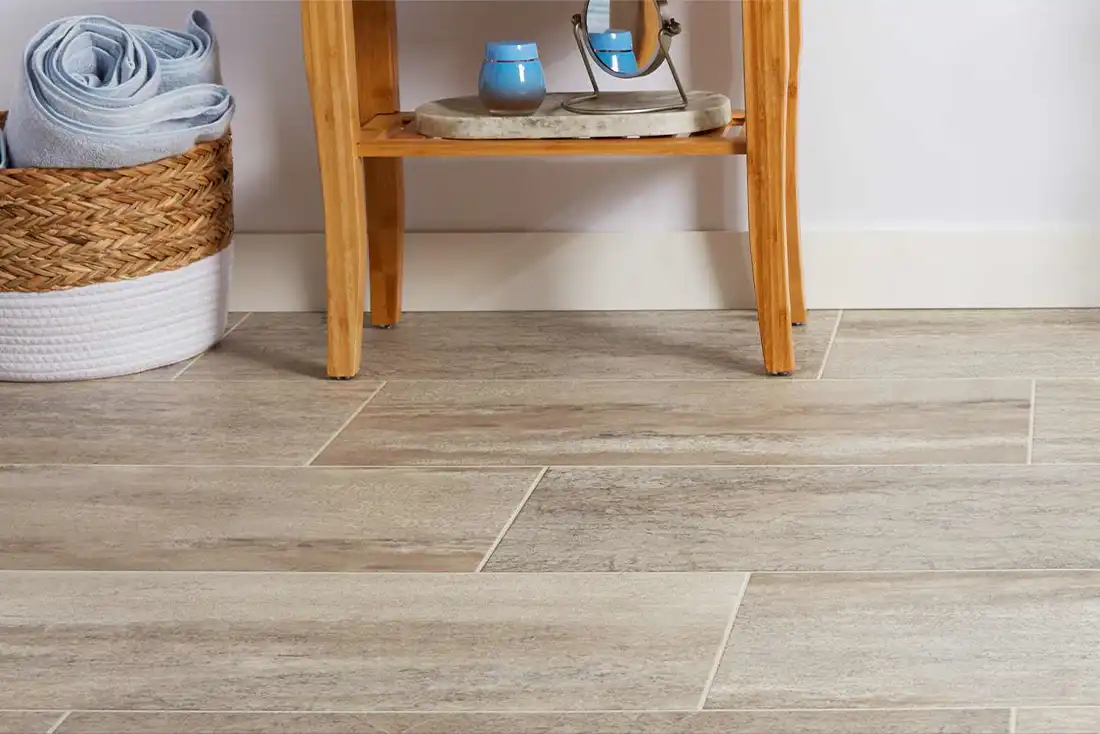 How to Clean Tile Floors – Reliable Tips
What to pay attention to when cleaning tiles? When you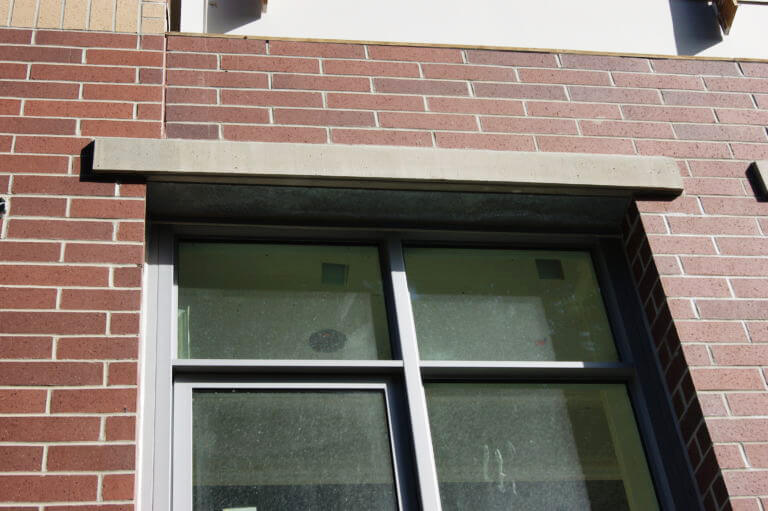 Stone Commercial Lintel Quite a few commercial buildings use stone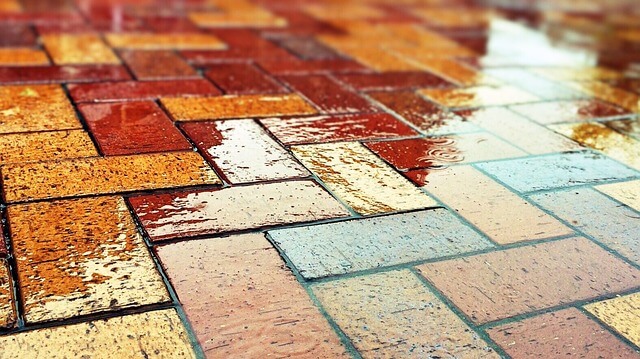 How Long Do Brick Pavers Last?
Why is it worth investing in brick pavers? Brick pavers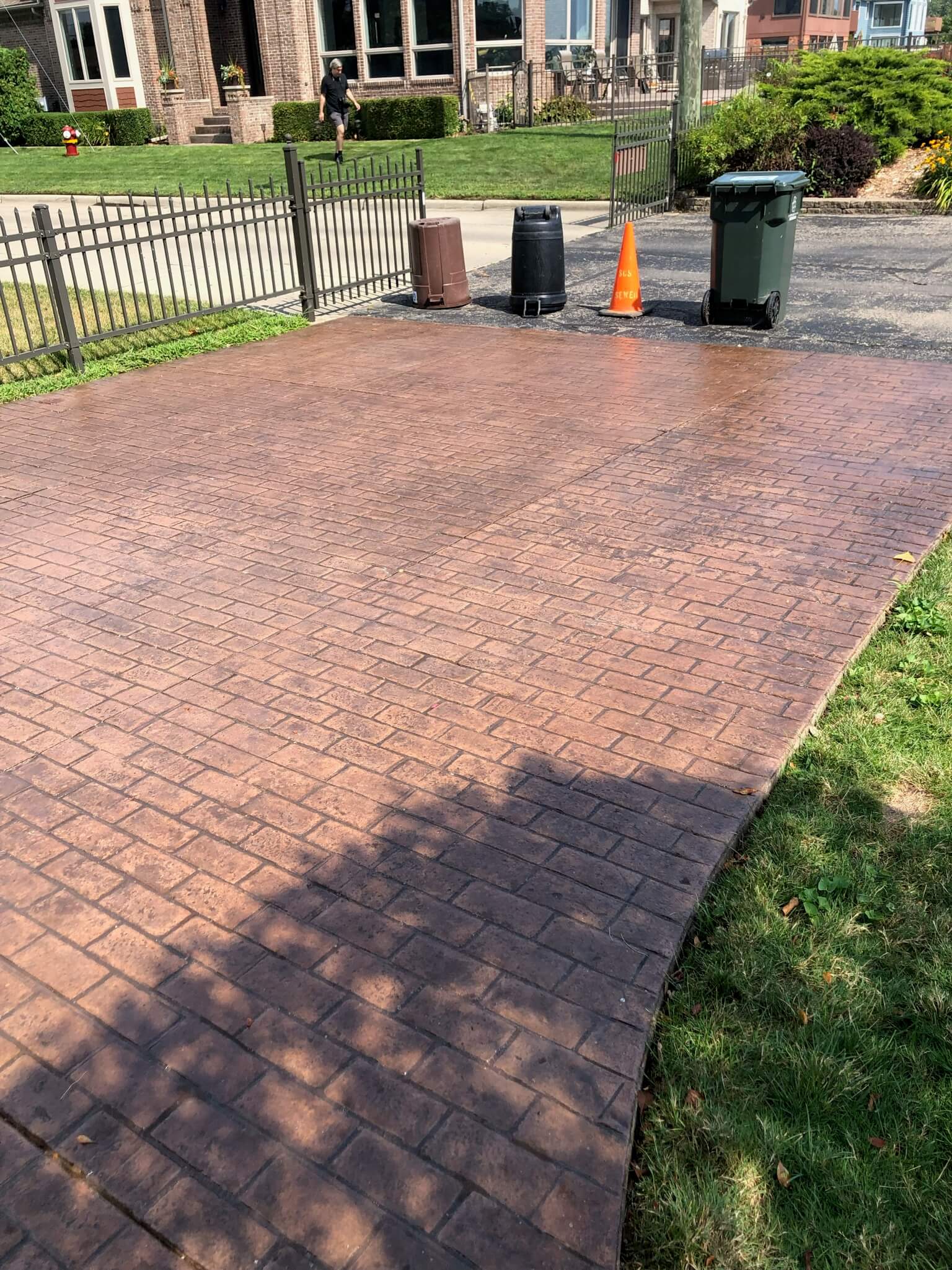 What Is Stamped Concrete?
STAMPED CONCRETE IS IMPRINTED TO LOOK LIKE STONE OR BRICK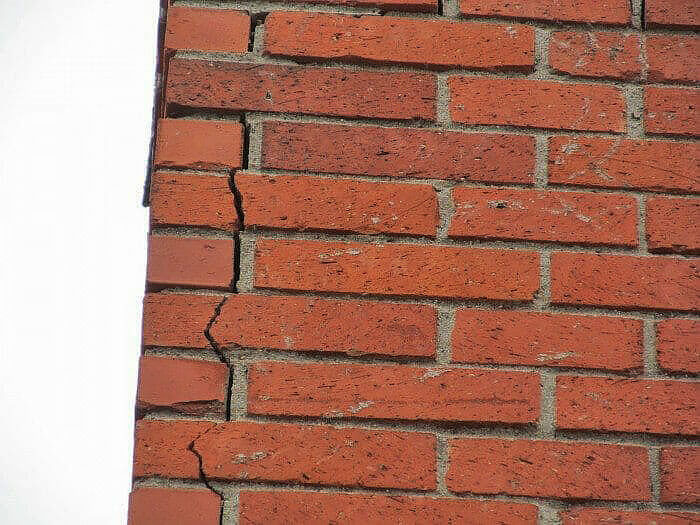 Cracked Chimney Mortar – How to Fix It
How to maintain the chimney Regular chimney maintenance is the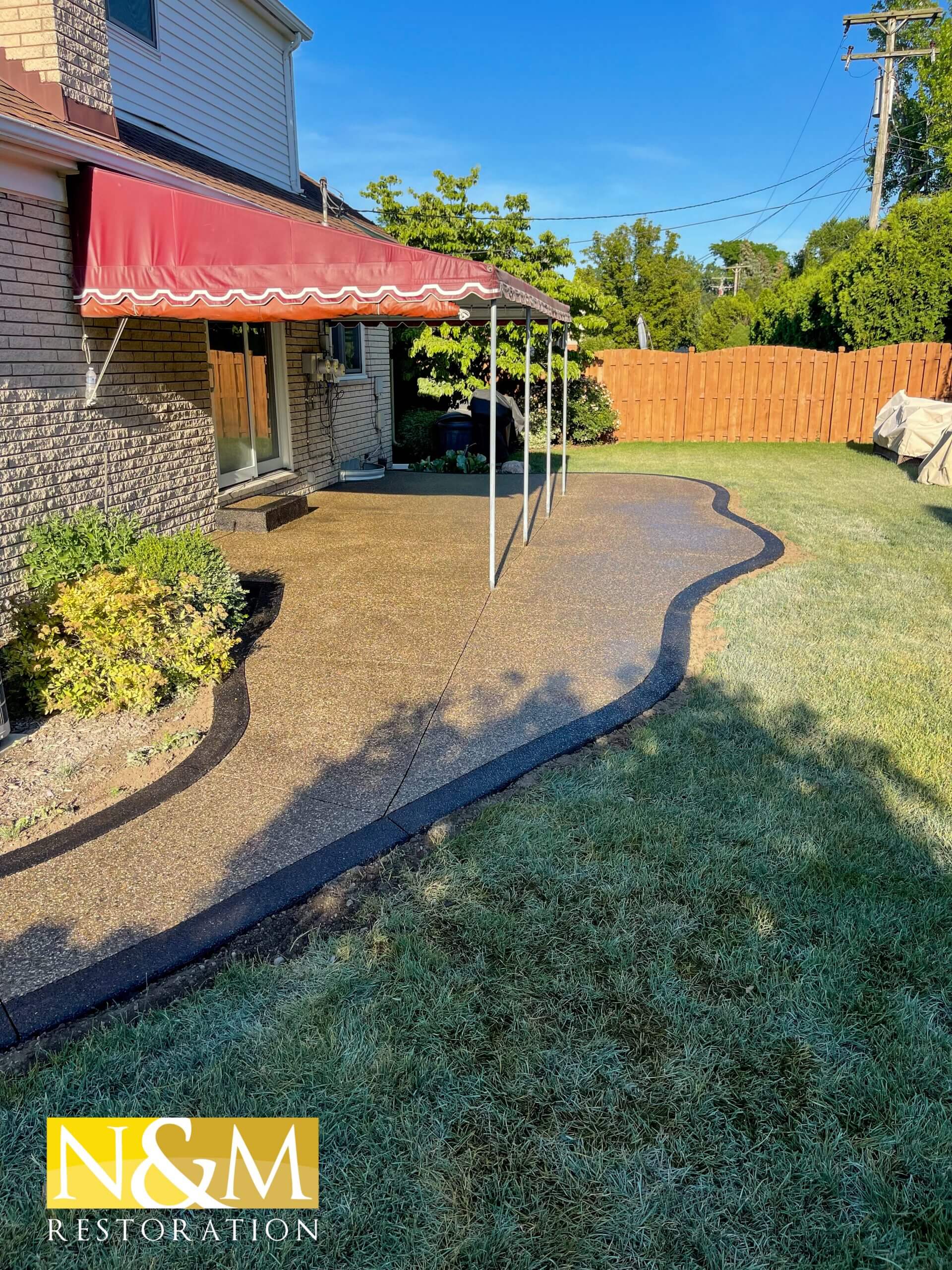 Pavers vs. Poured Concrete – What's Better for Outdoor Spaces?
Poured concrete vs. pavers – cost and maintenance The first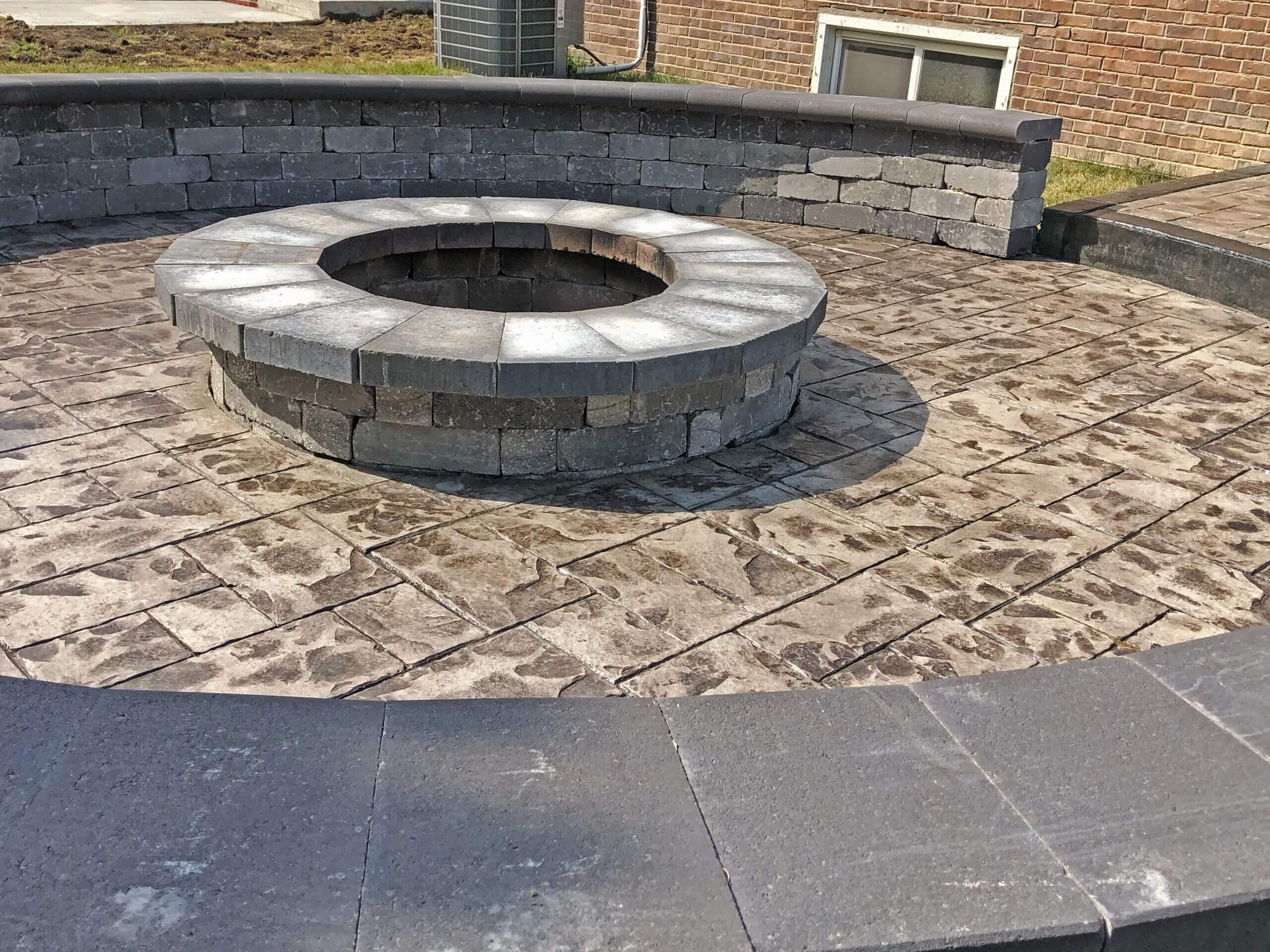 What Is Slate Stamped Concrete?
HOW IT WORKS Stamped concrete is "stamped" to look like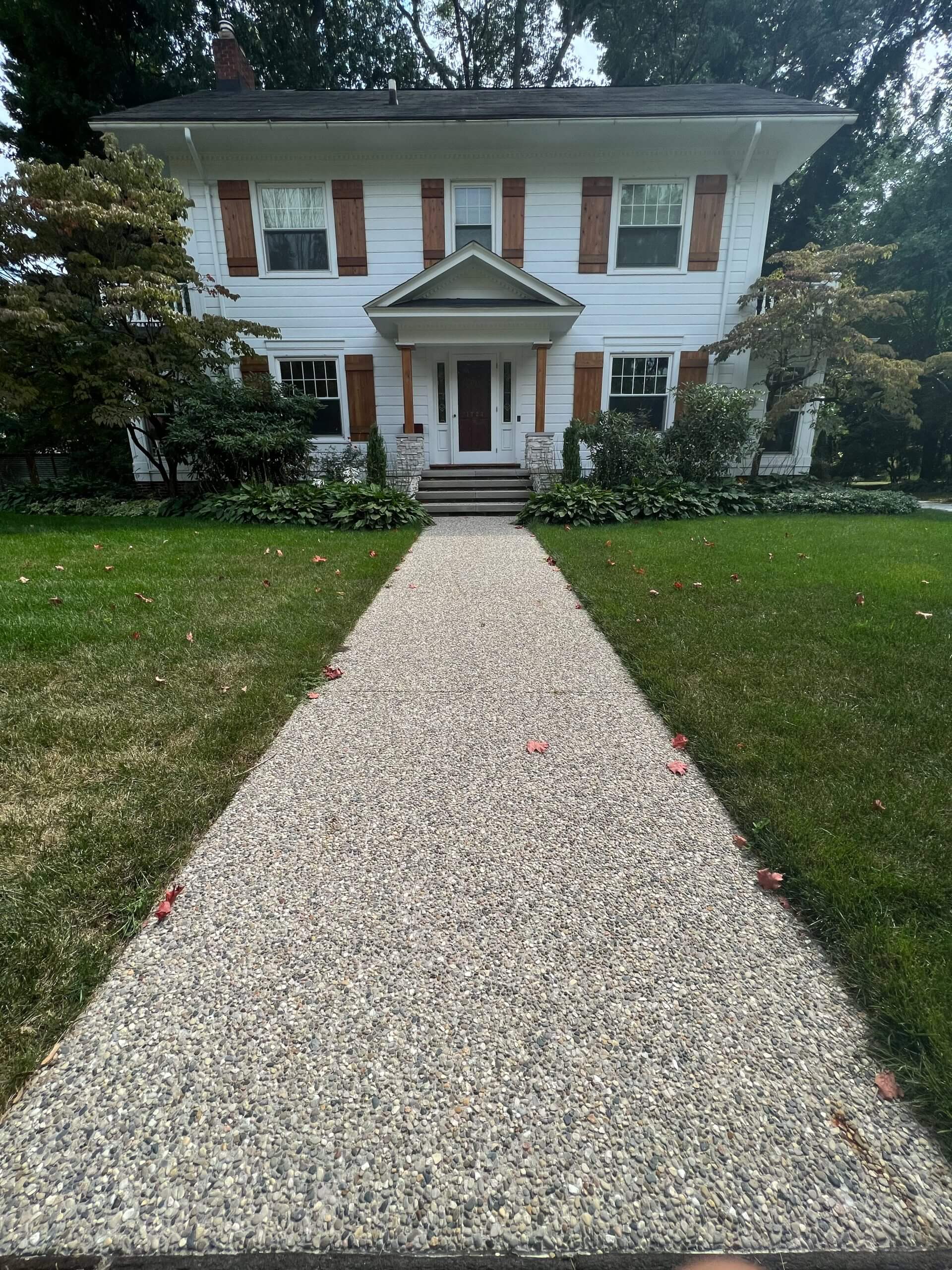 What Is Exposed Aggregate Concrete?
WHAT DOES EXPOSED AGGREGATE MEAN? Within most concrete mixtures is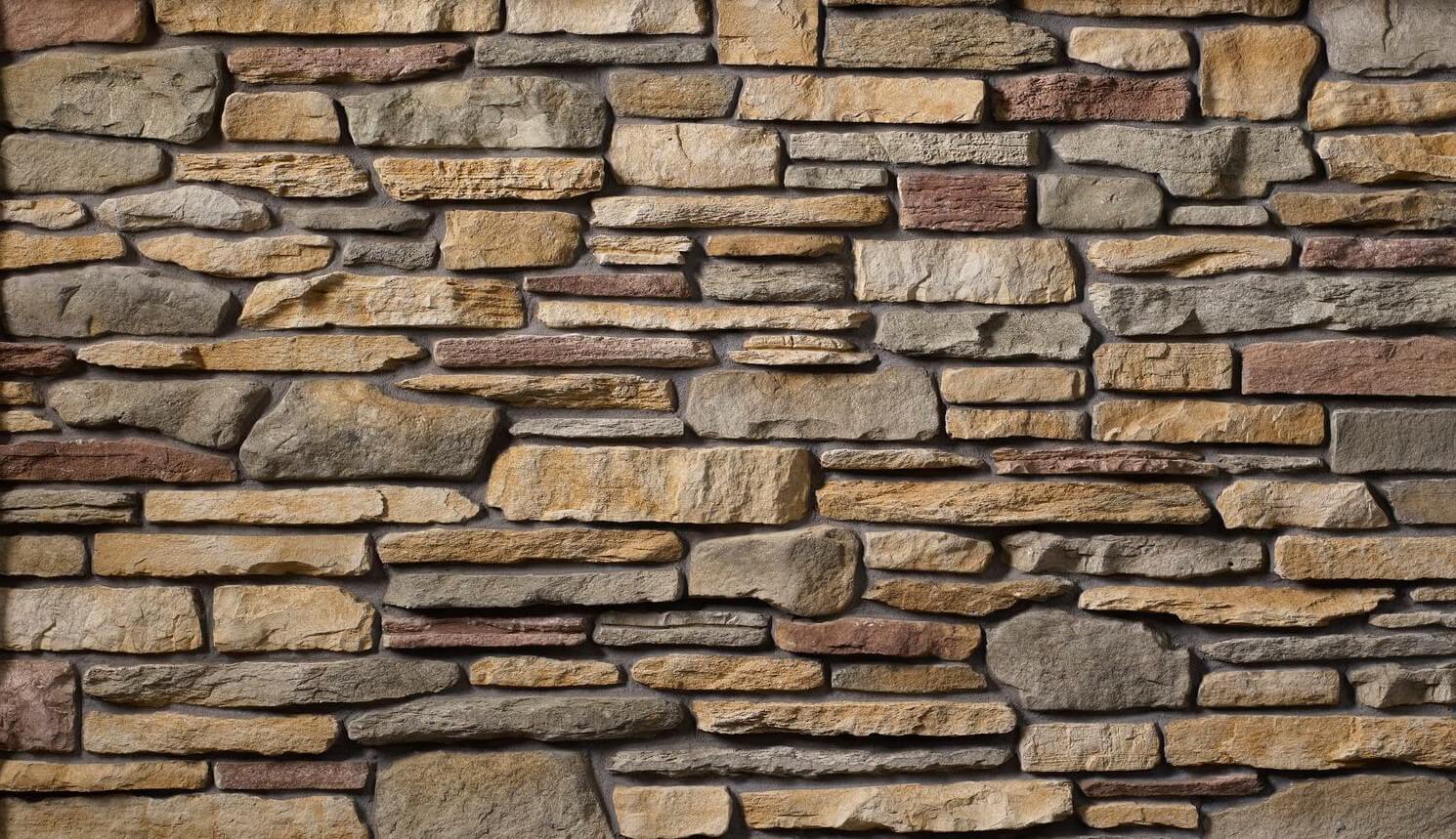 HOW CULTURED STONE IS MADE Cultured stone is made from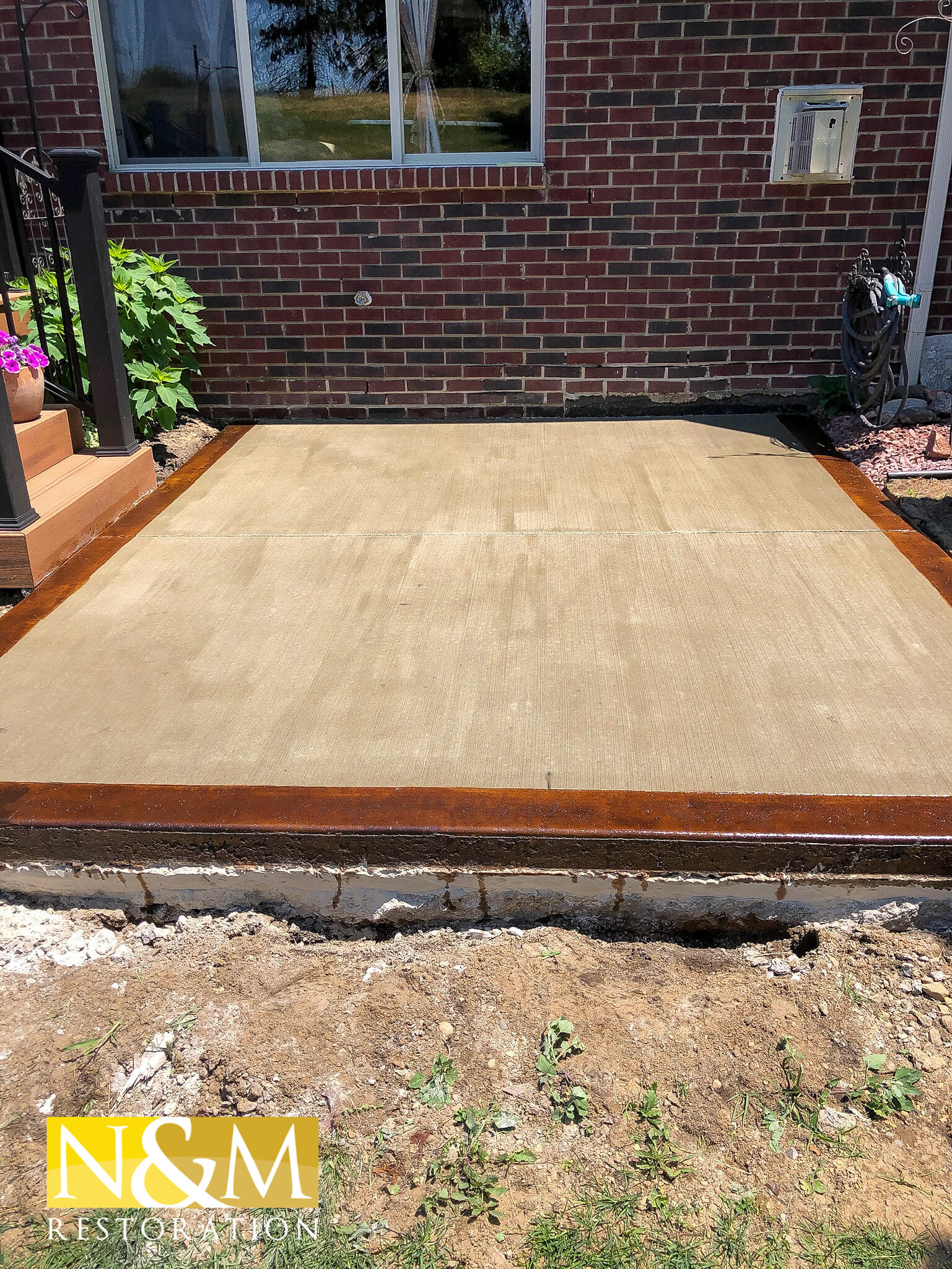 What Is a Concrete Overlay?
WHAT DOES A CONCRETE OVERLAY DO? An overlay goes on
Types of Mortar Joints: Which Mortar Style Is Best?
THE BEST TYPES OF MORTAR JOINTS – GROOVE JOINT OR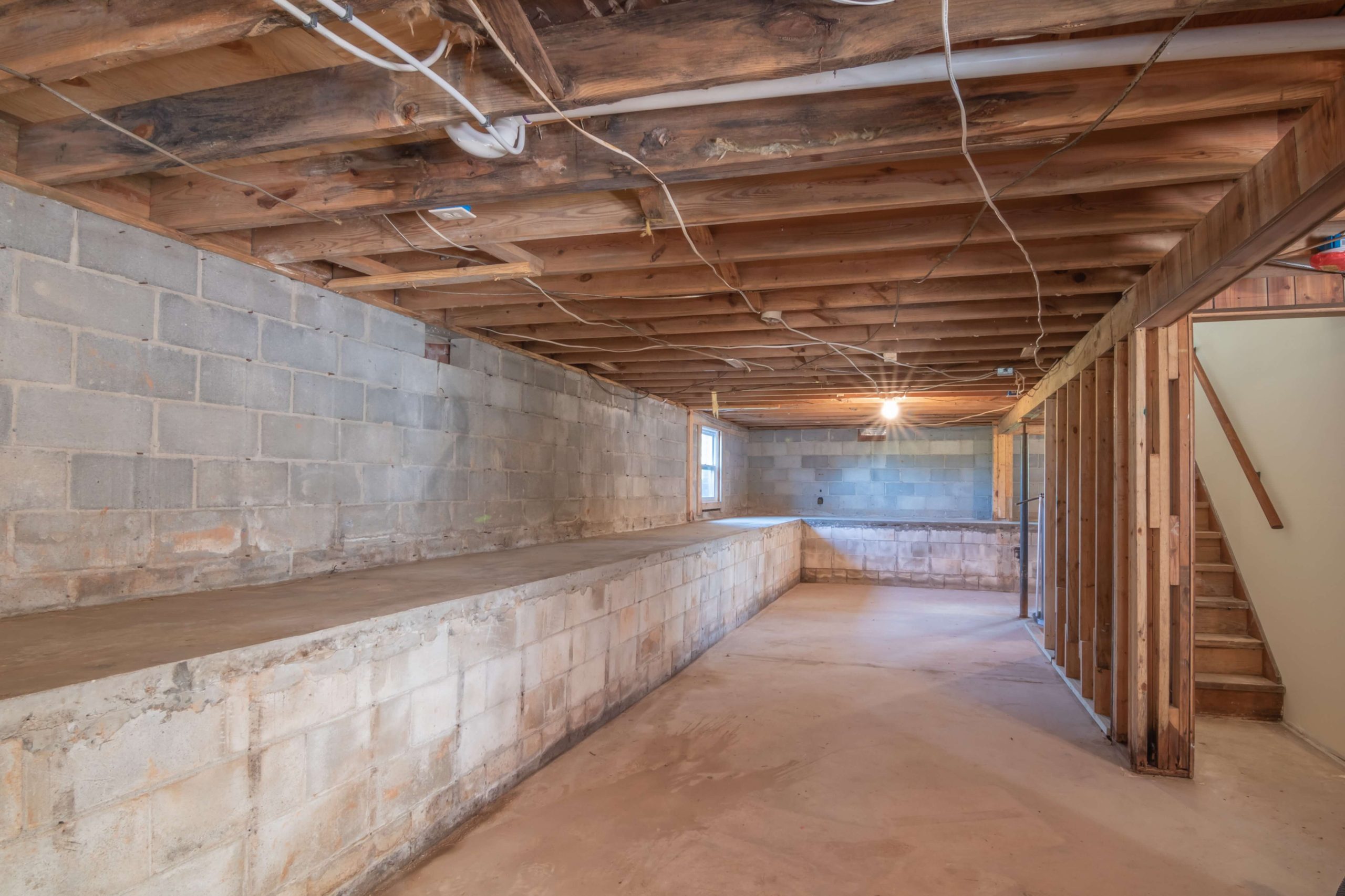 Top 7 Basement Finishing Tips
1 – RESOLVE MOISTURE ISSUES BEFORE FINISHING THE BASEMENT Moisture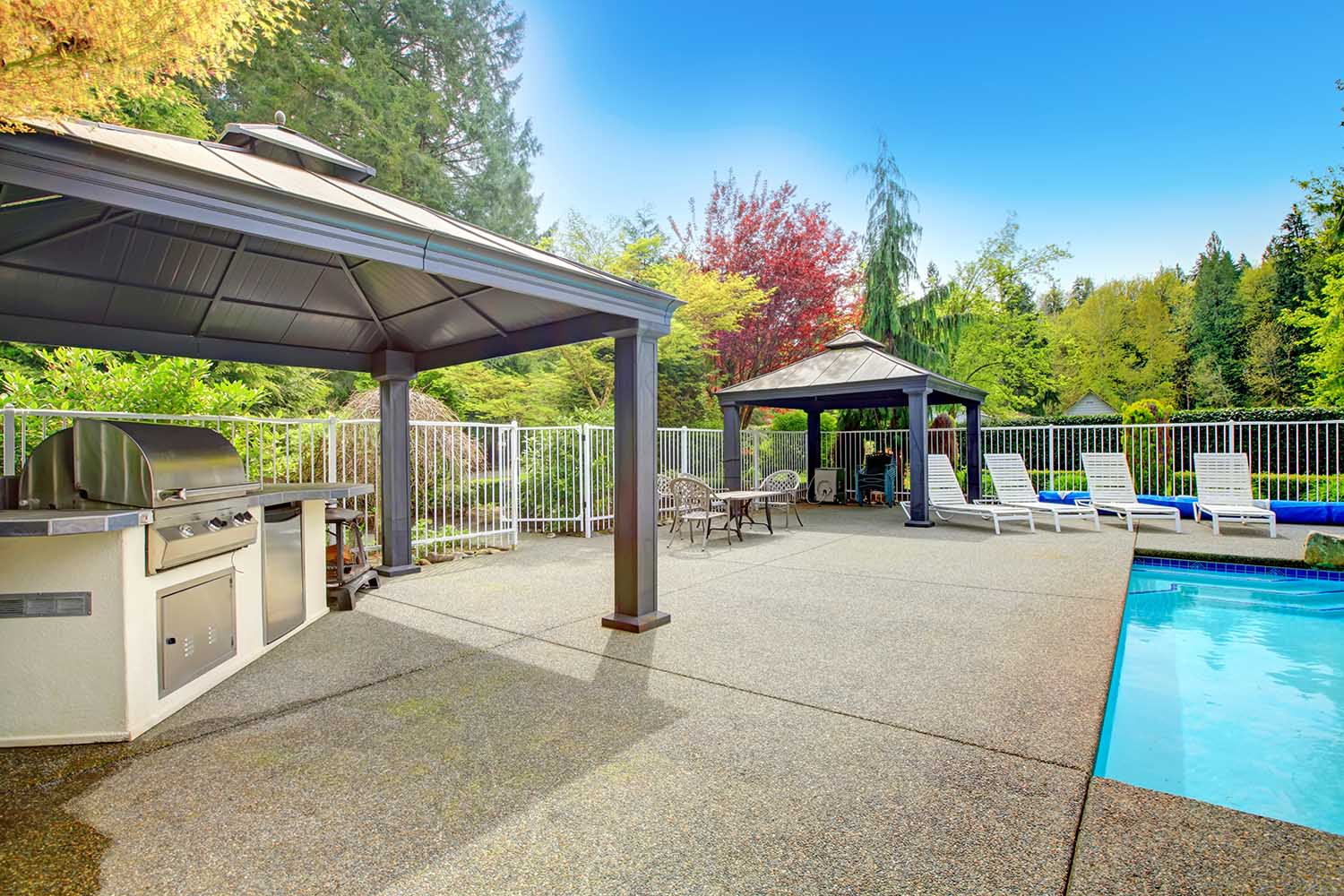 Should I Seal My Concrete Pool Deck?
WHAT DOES CONCRETE SEALER DO? Concrete sealer is a shield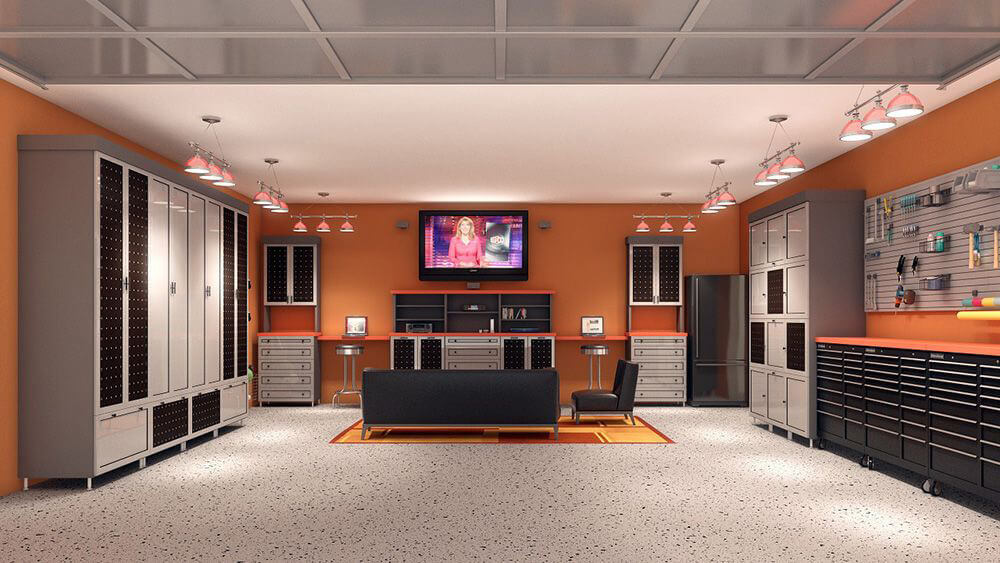 Should I Convert My Garage into Living Space?
PROS OF CONVERTING A GARAGE TO A LIVING SPACE The
Pros & Cons of Multi-Colored Patio Pavers
BENEFITS OF MULTI-COLORED PATIO PAVERS Here are some advantages of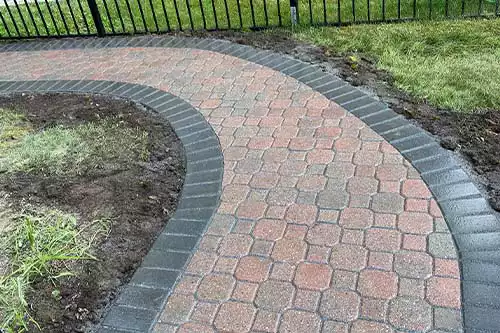 Pros & Cons of Brick Paver Sealer
PROS OF SEALING BRICK PAVERS Brick paver sealant is designed
Professional Tips for Choosing Floor Tiles for Kitchen
How to Choose Floor Tiles for the Kitchen? Avoid Busy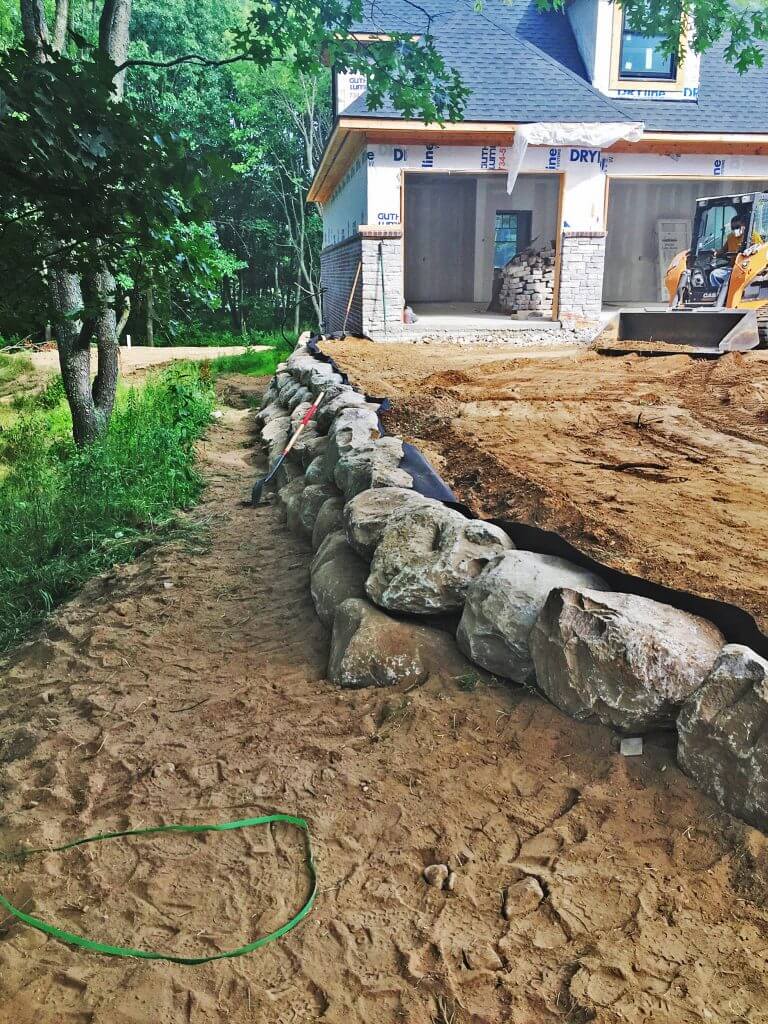 What Is The Purpose of a Retaining Wall?
The Function of a Retaining Wall So, what is the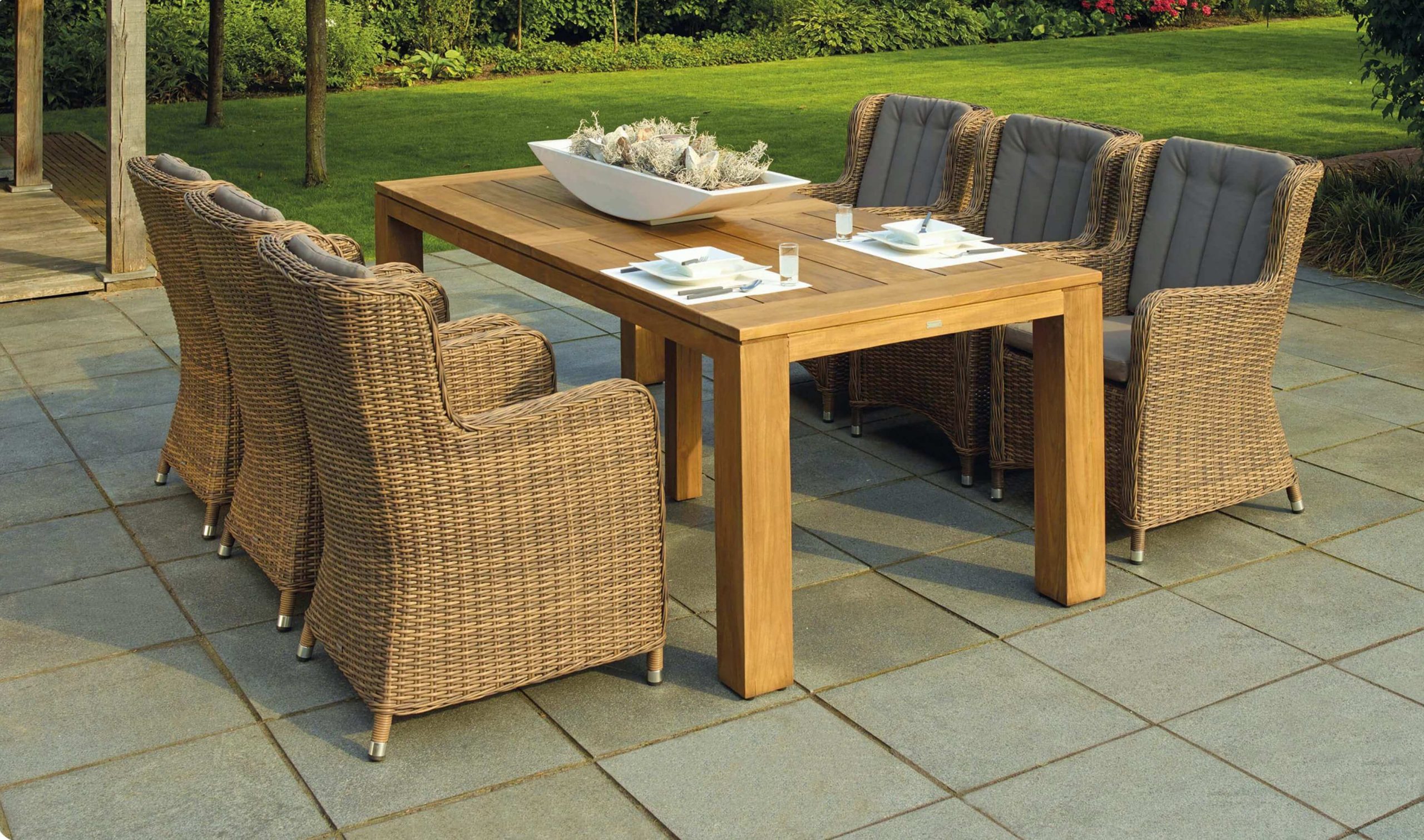 Walkout Basement Patio Design
Determine the Functional Goal of the Walkout Basement Patio The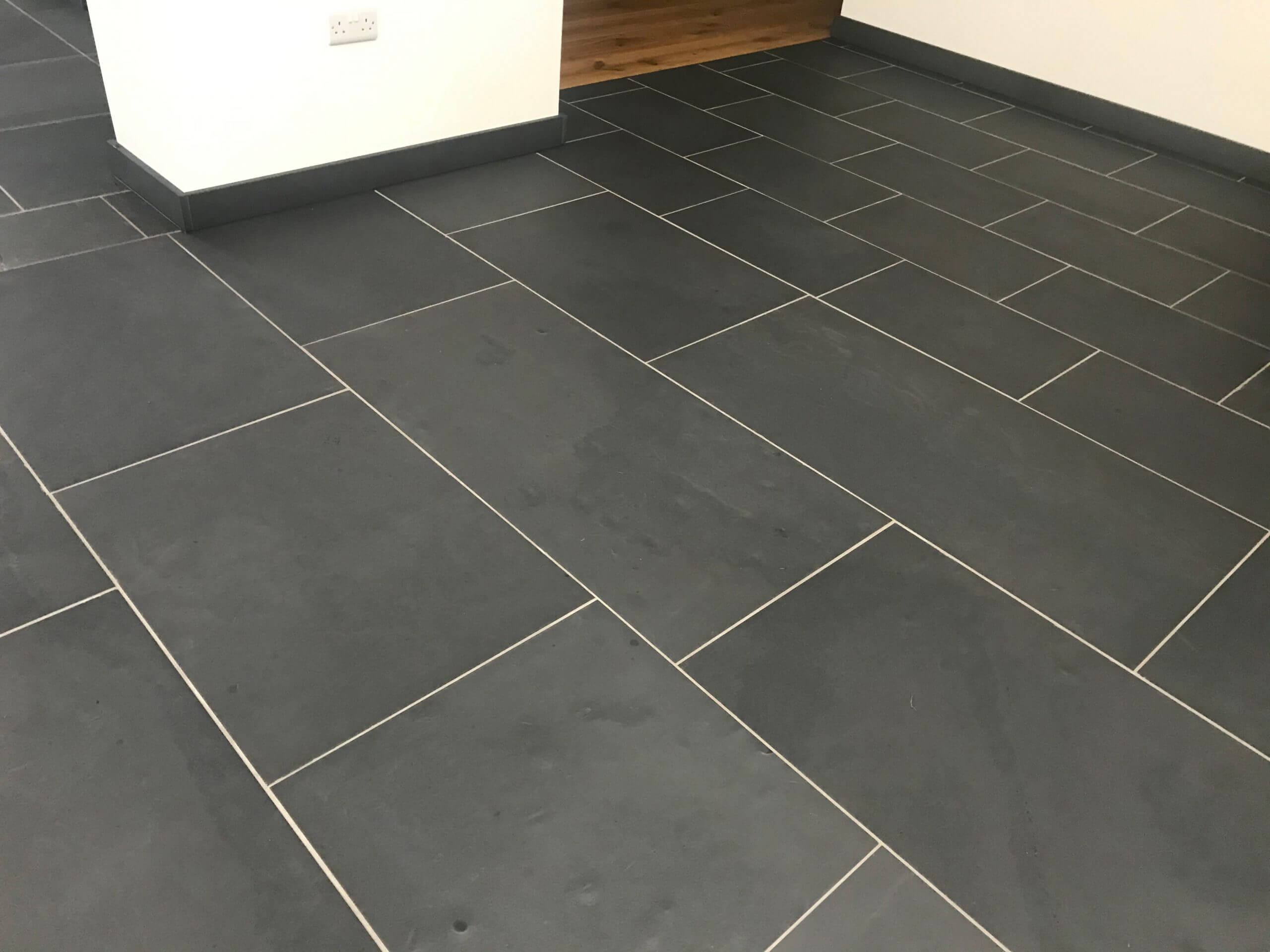 Is Tile Flooring Waterproof?
Most Tile is not Waterproof on Its Own There are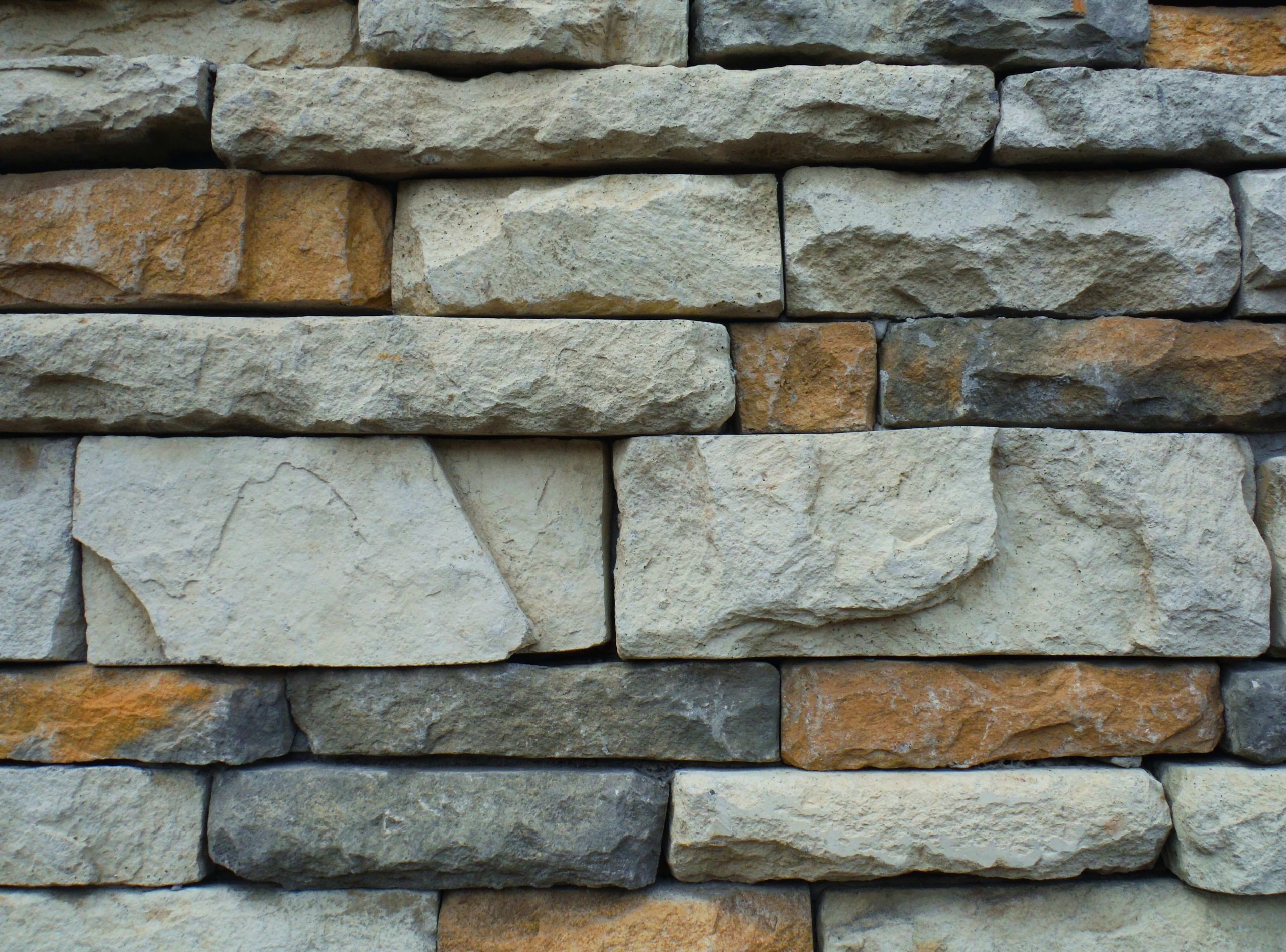 Is Cultured Stone Safe for Fireplace?
MOST CULTURED STONE IS SAFE FOR FIREPLACES For the most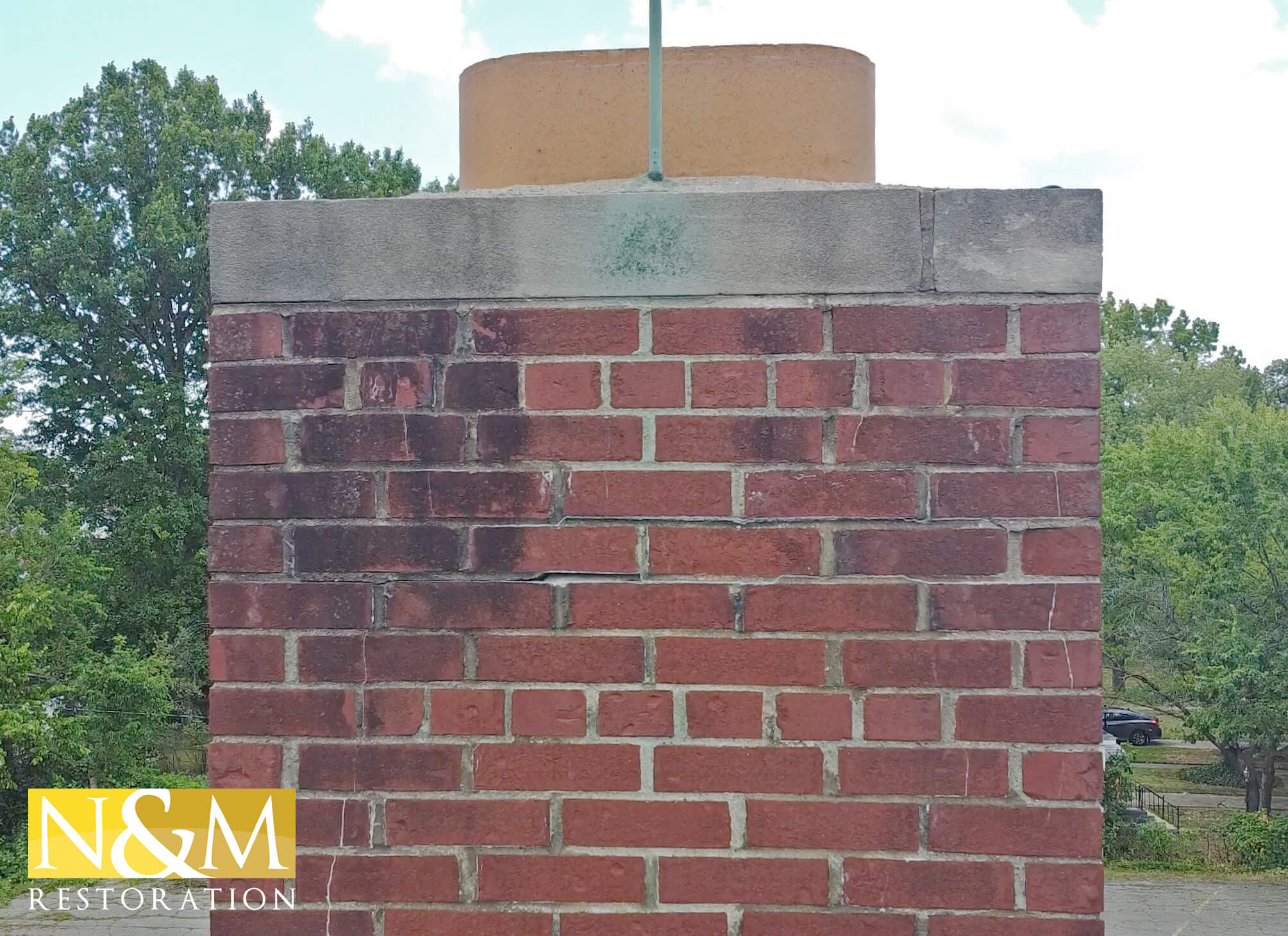 Is a Cracked Chimney Dangerous?
CRACKED CHIMNEY FLUE TILES VS. CRACKED CHIMNEY BRICKS When most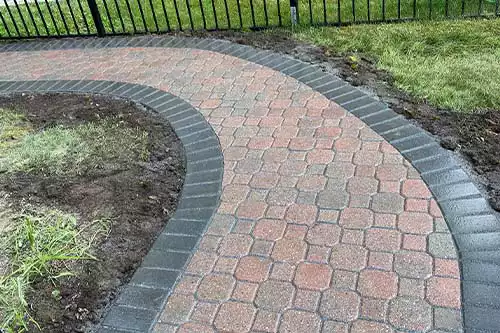 How to Stop Brick Pavers from Shifting
WHY DO BRICK PAVERS SHIFT? There are a few reasons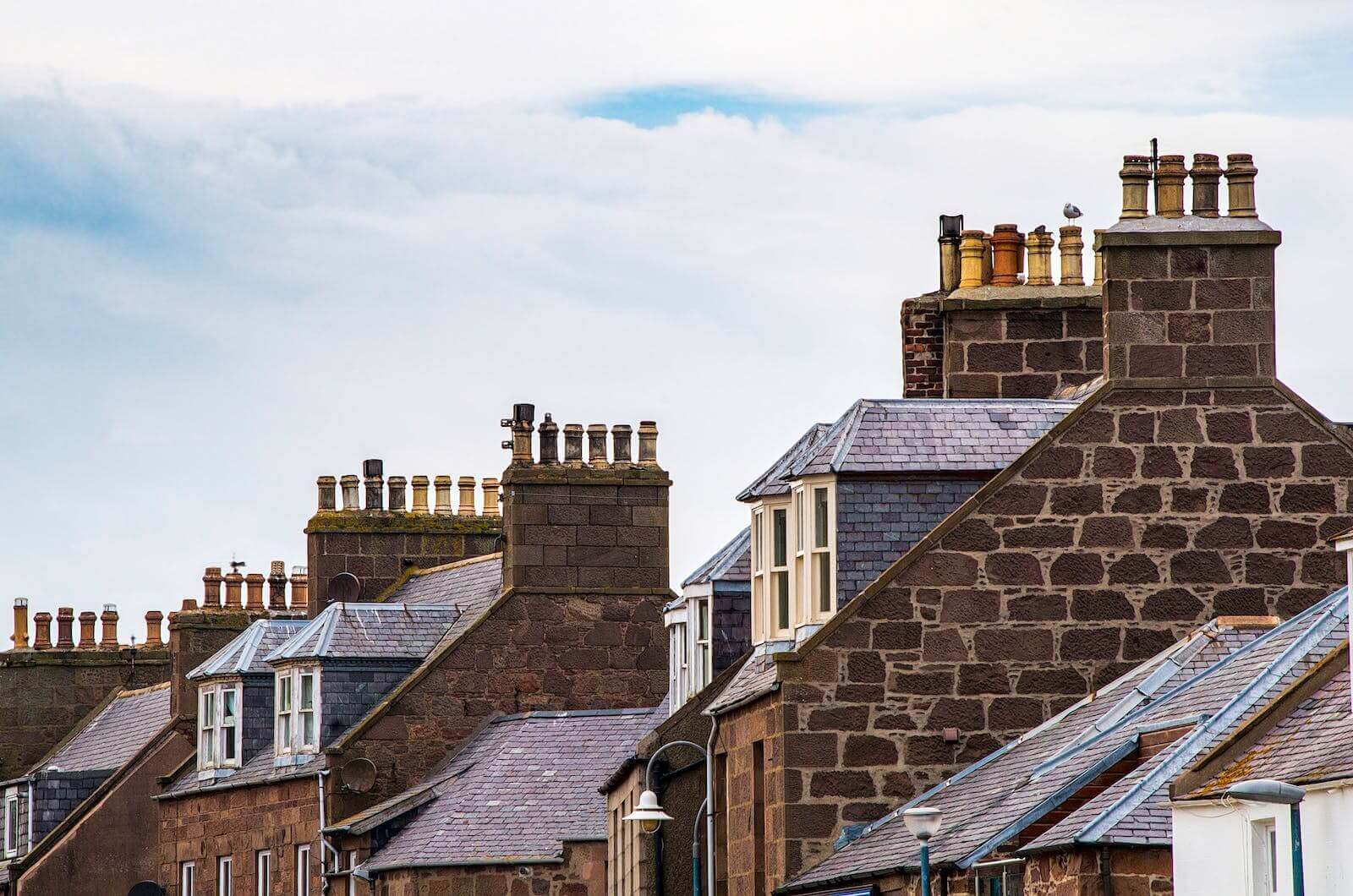 How to Prepare Your Chimney for Winter
Preparing chimney for winter – what you need to do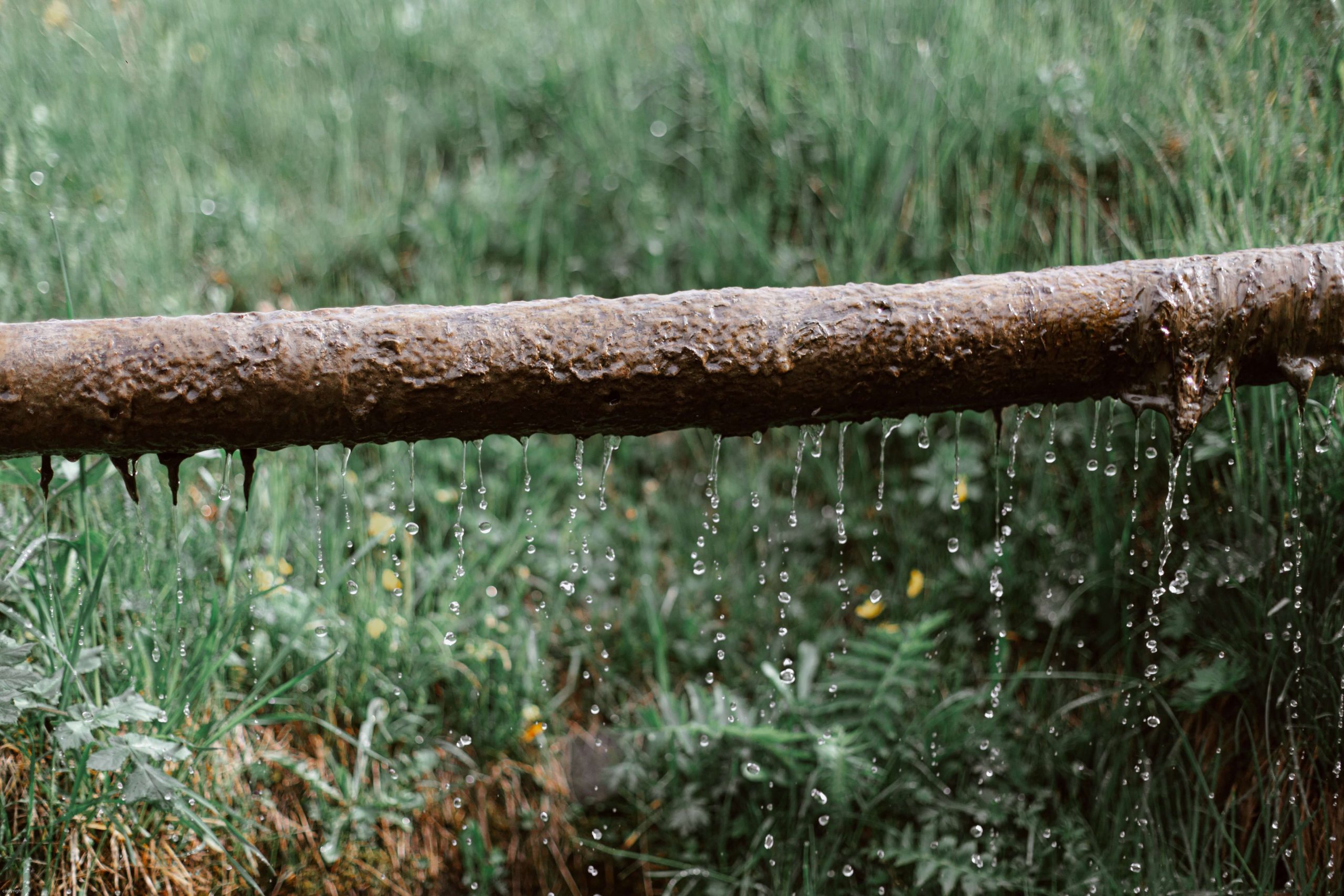 How to Fix Drainage Problems In Your Yard
THE IMPORTANCE OF PROPER WATER DRAINAGE Yard flooding is more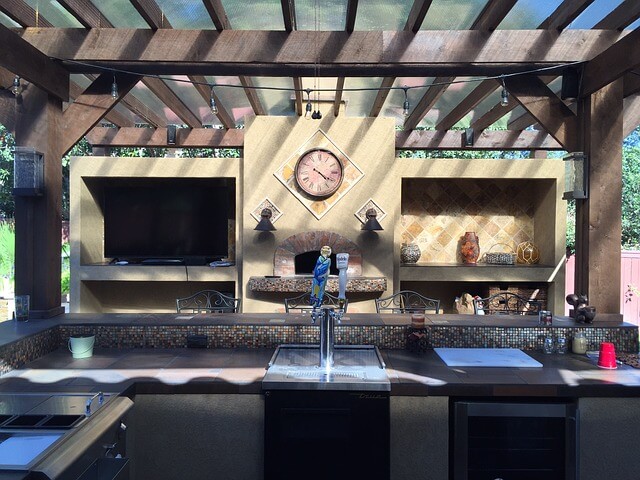 What Is an Outdoor Kitchen? Pros and Cons
Outdoor kitchen – what is it? An outdoor kitchen is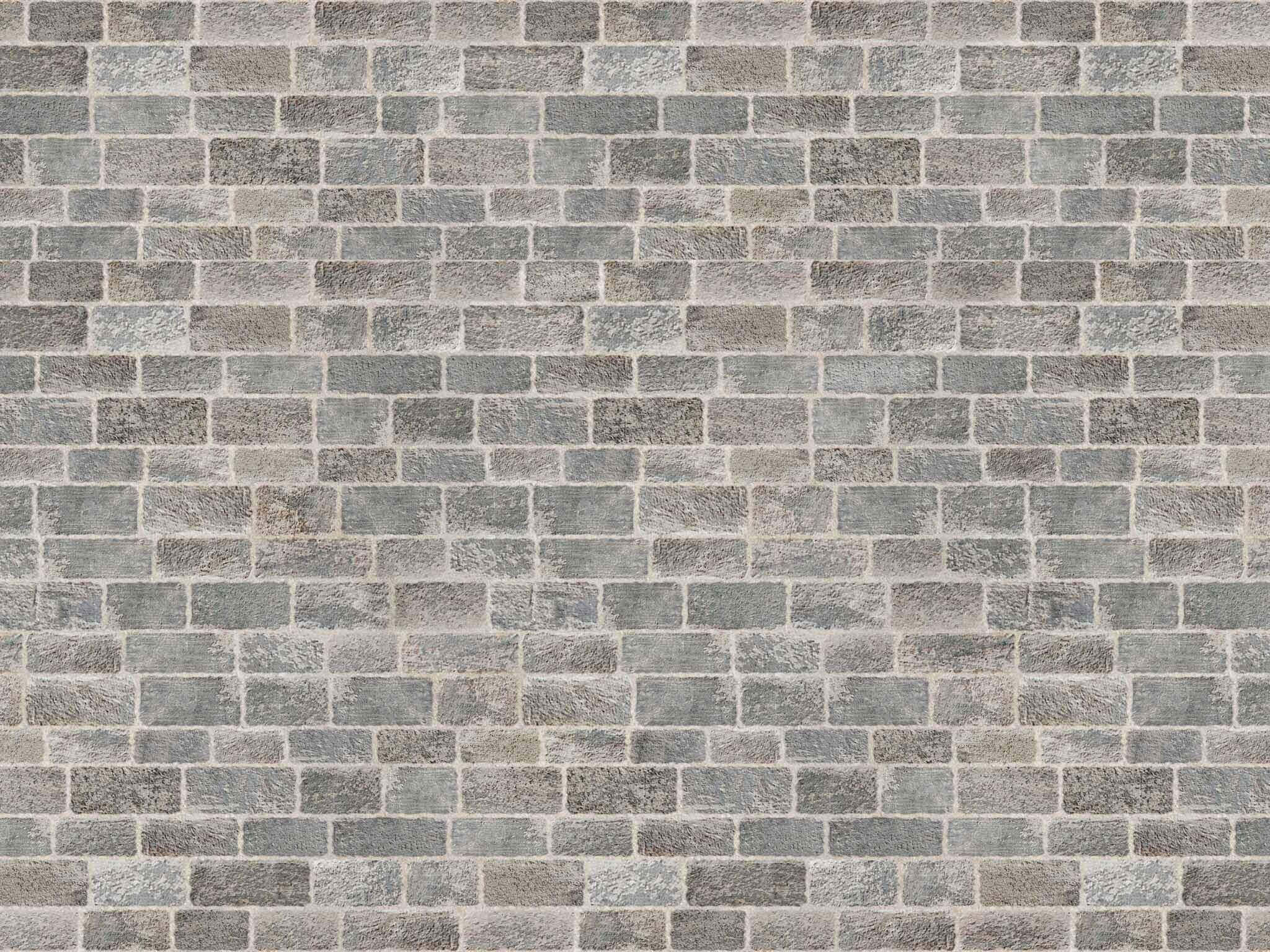 How to care for brick pavers
Sweep your brick paver surface regularly For the majority of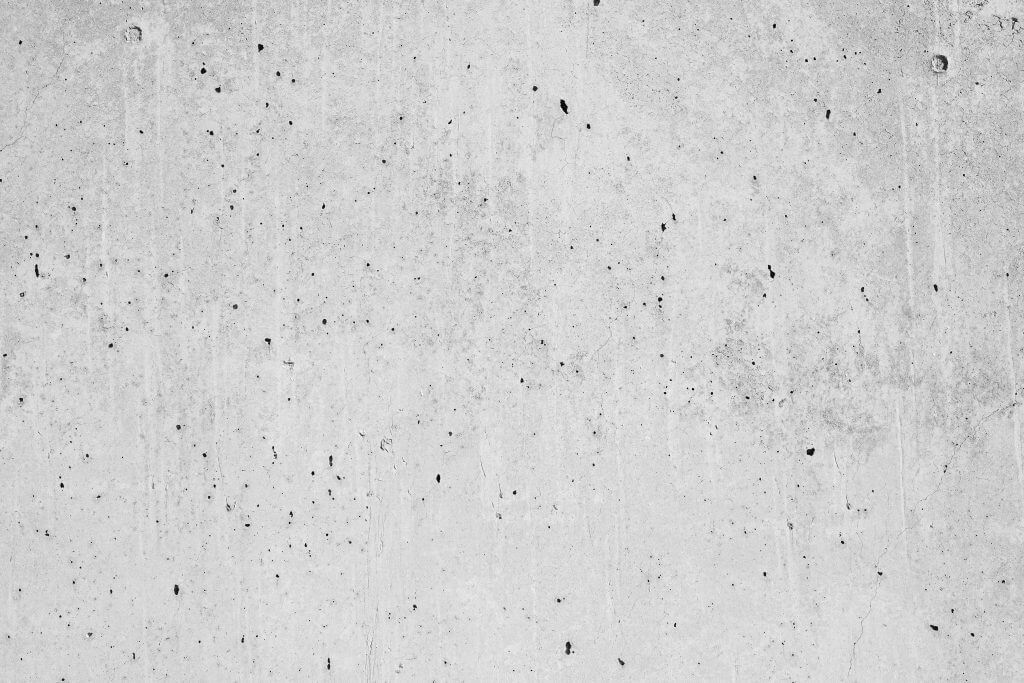 How often should you reseal stamped concrete?
Reseal stamped concrete every 3-5 years Typically, we recommend resealing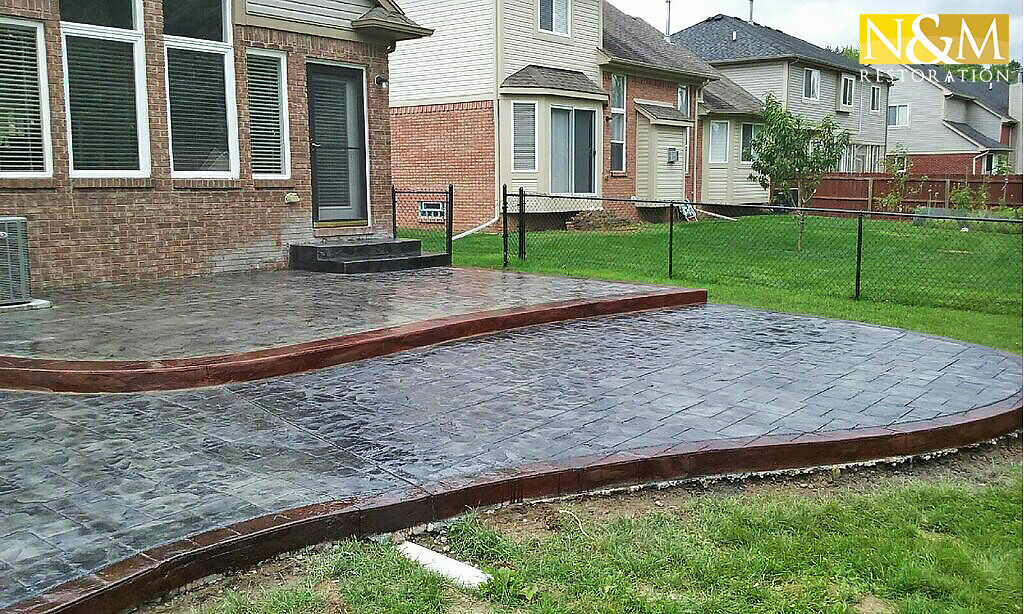 How Long Does Stamped Concrete Last?
STAMPED CONCRETE CAN LAST 25+ YEARS Stamped concrete can last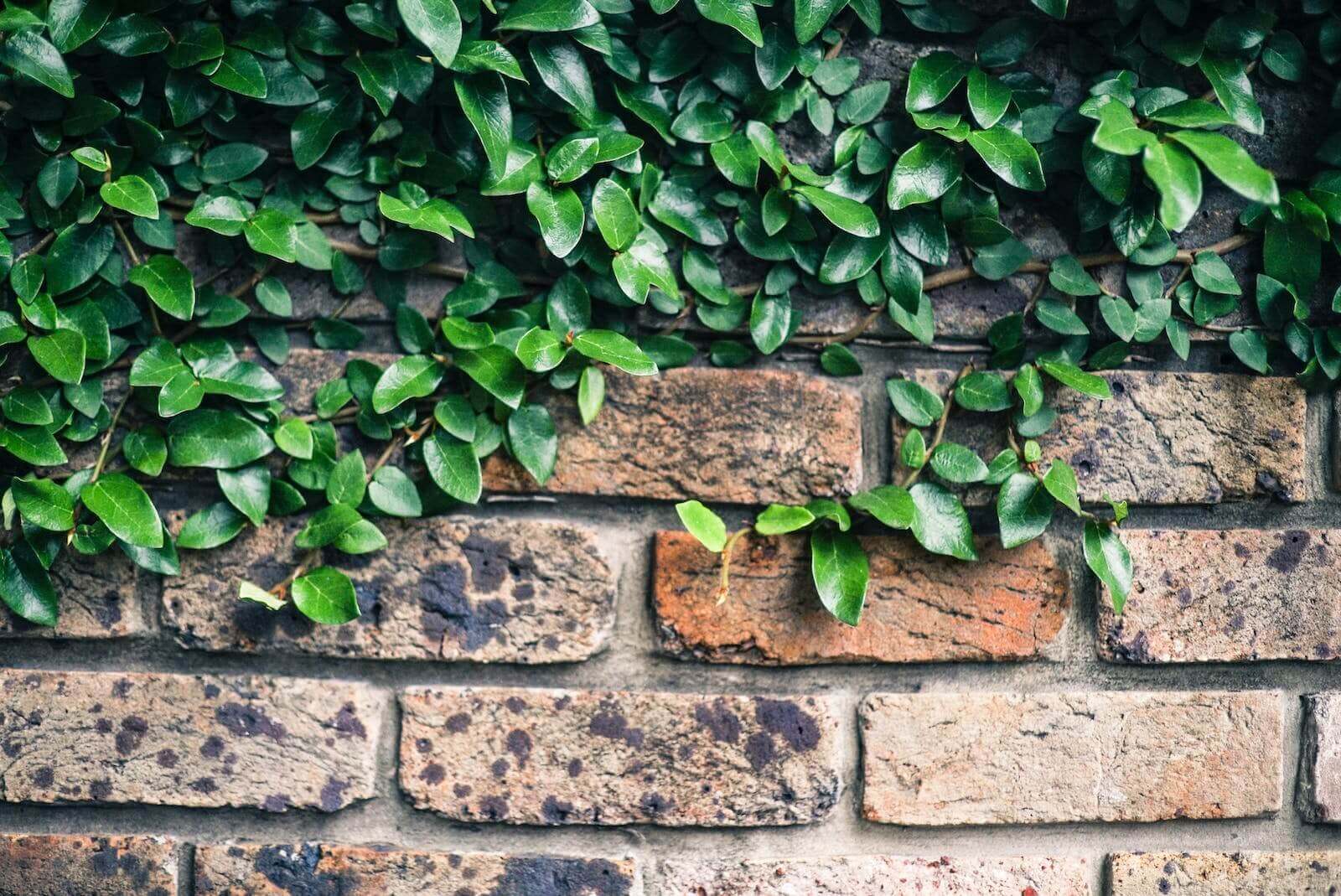 How to Get Rid of Mold on Brick Pavers?
What causes mold? Mold is a type of fungus that
How Long Do Paver Patios Last?
THE AVERAGE LIFESPAN On average, good quality pavers can last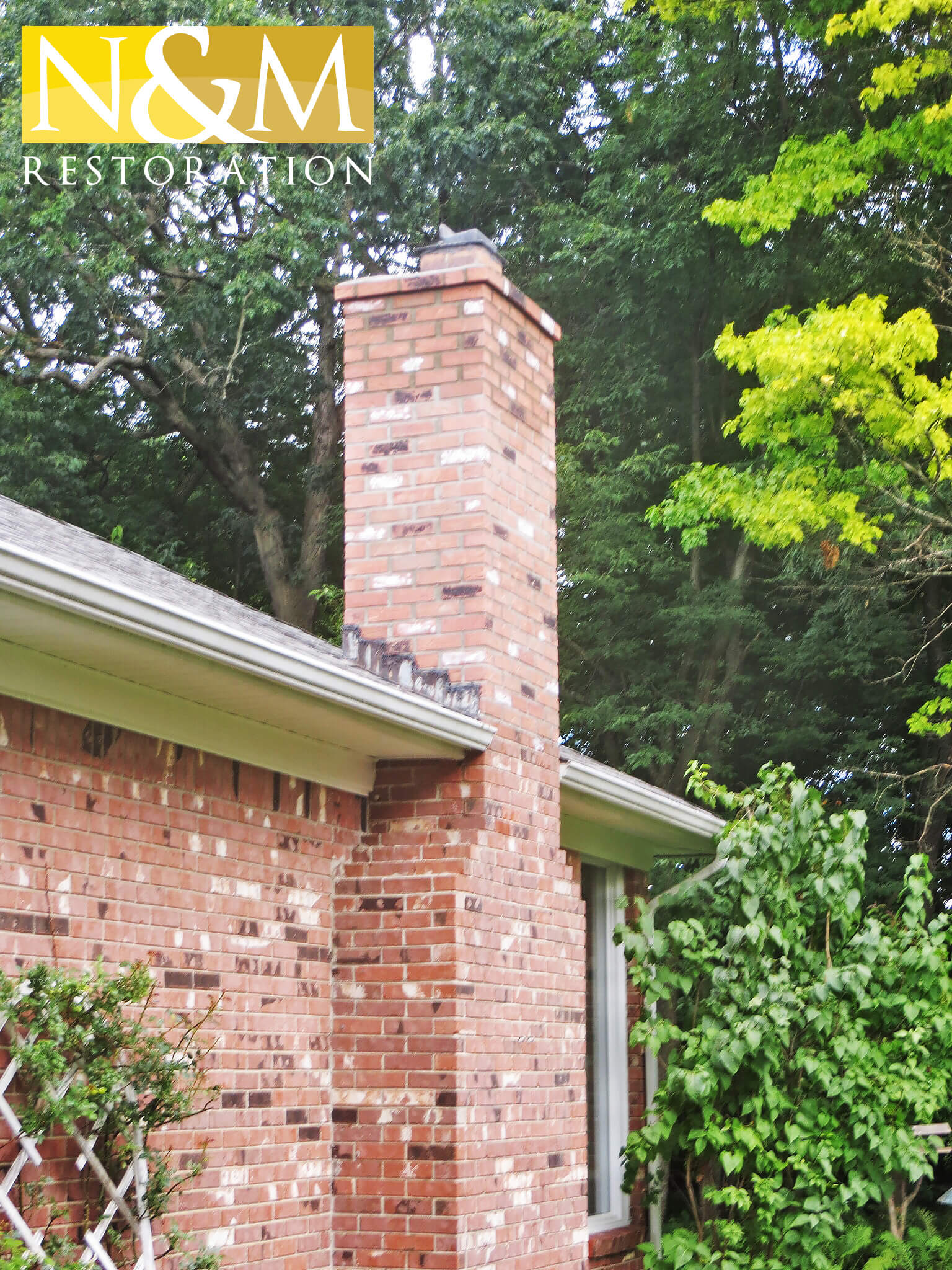 Have You Scheduled Your Chimney Inspection?
HOW OFTEN SHOULD YOU GET A CHIMNEY CLEANING AND INSPECTION?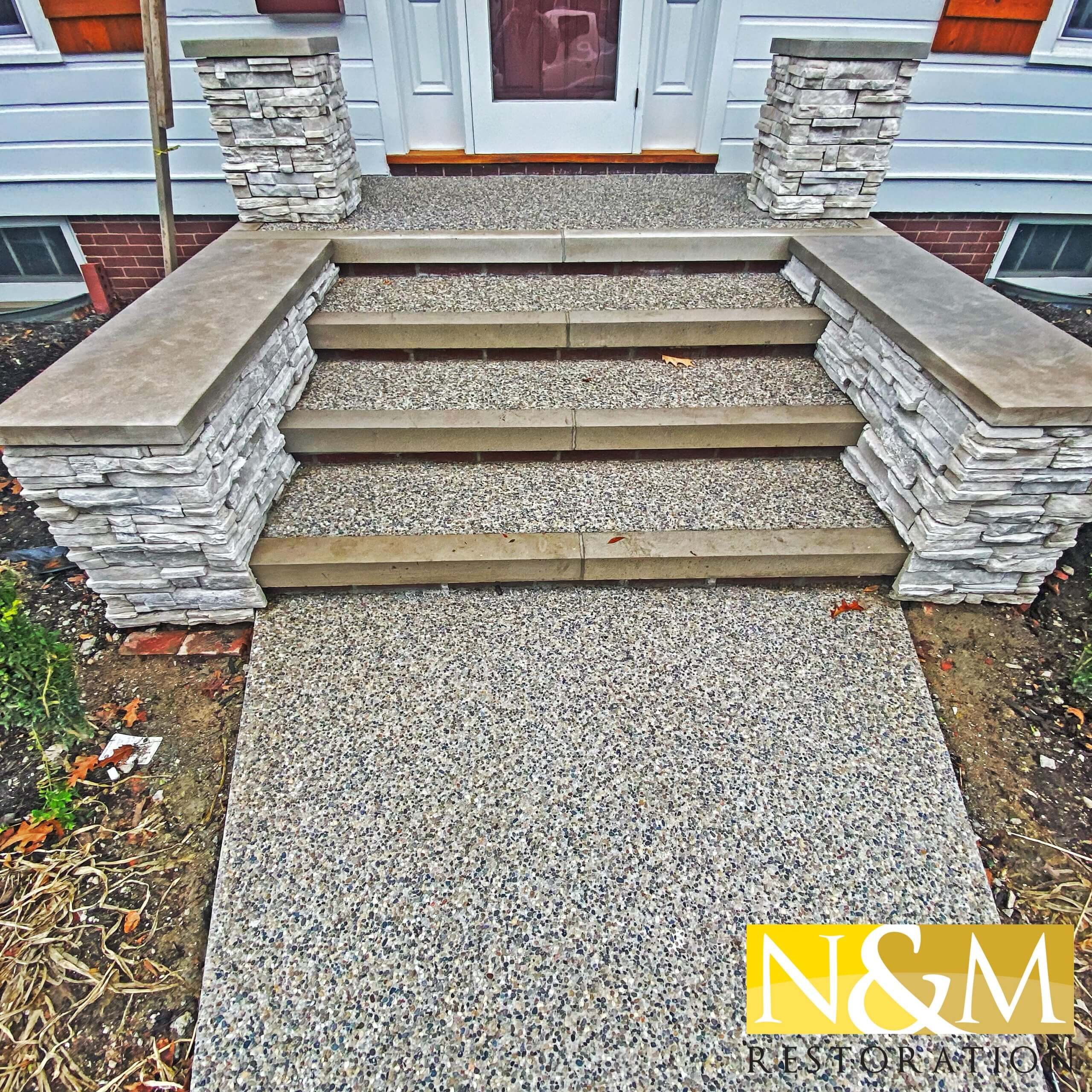 Cultured Stone vs. Natural Stone Veneer
WHAT IS THE DIFFERENCE? To truly compare the options, we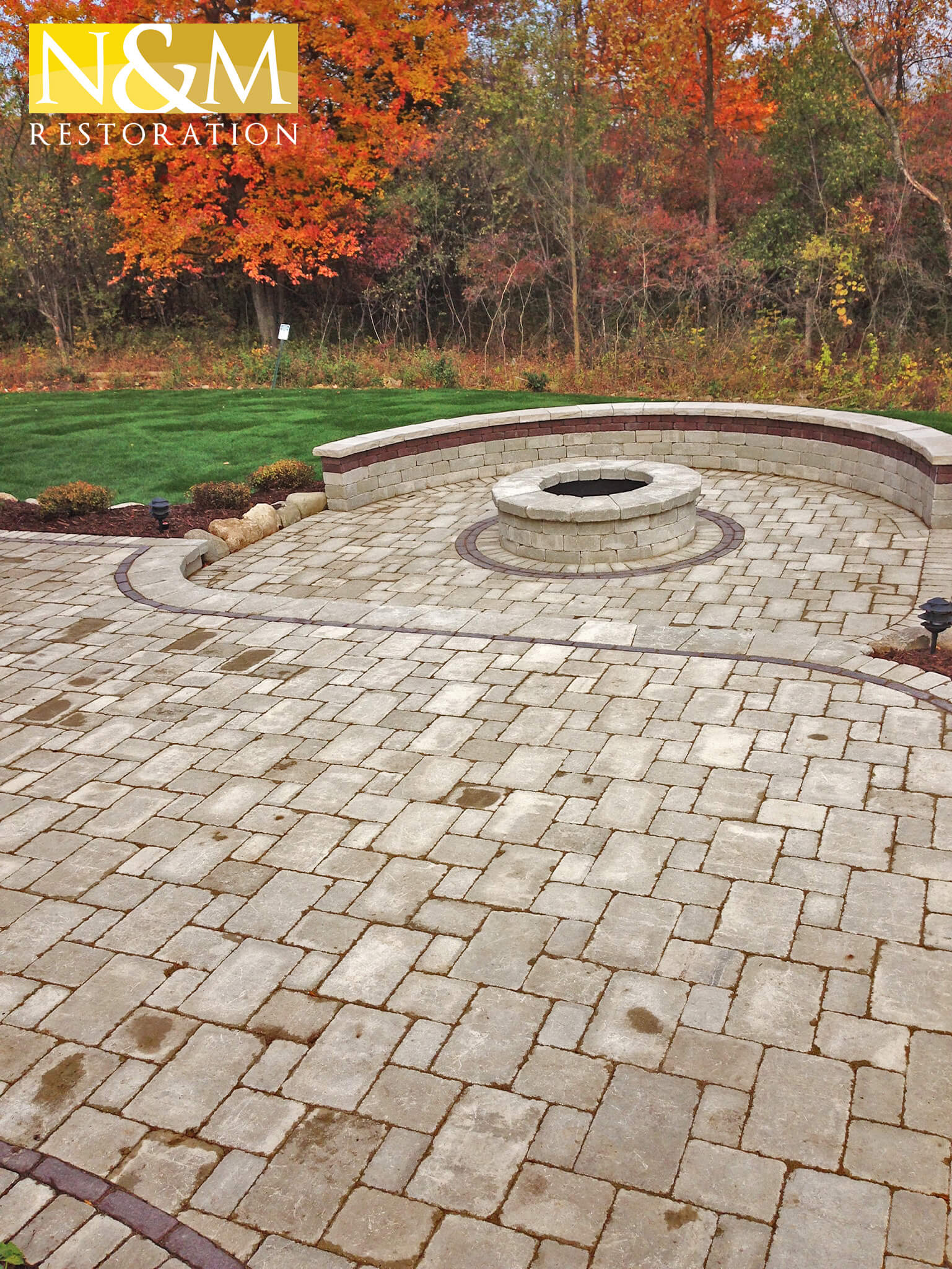 Circle Brick Paver Fire Pit Ideas
ROUND FIRE PIT PATIO VS. SQUARE FIRE PIT PATIO Why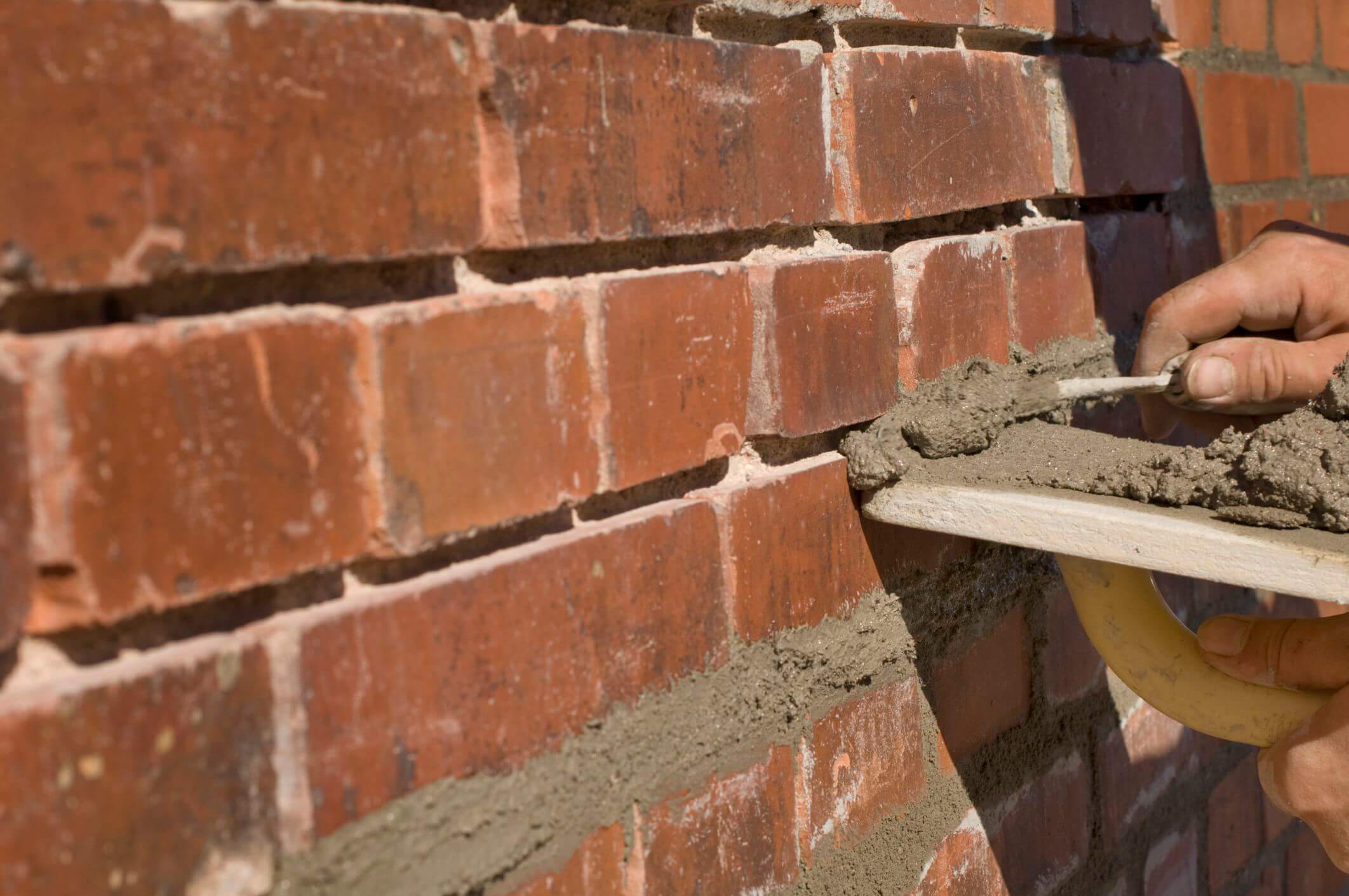 Brick Repair Basics: What is tuck-pointing?
HOW TUCKPOINTING WORKS The surface of the mortar is what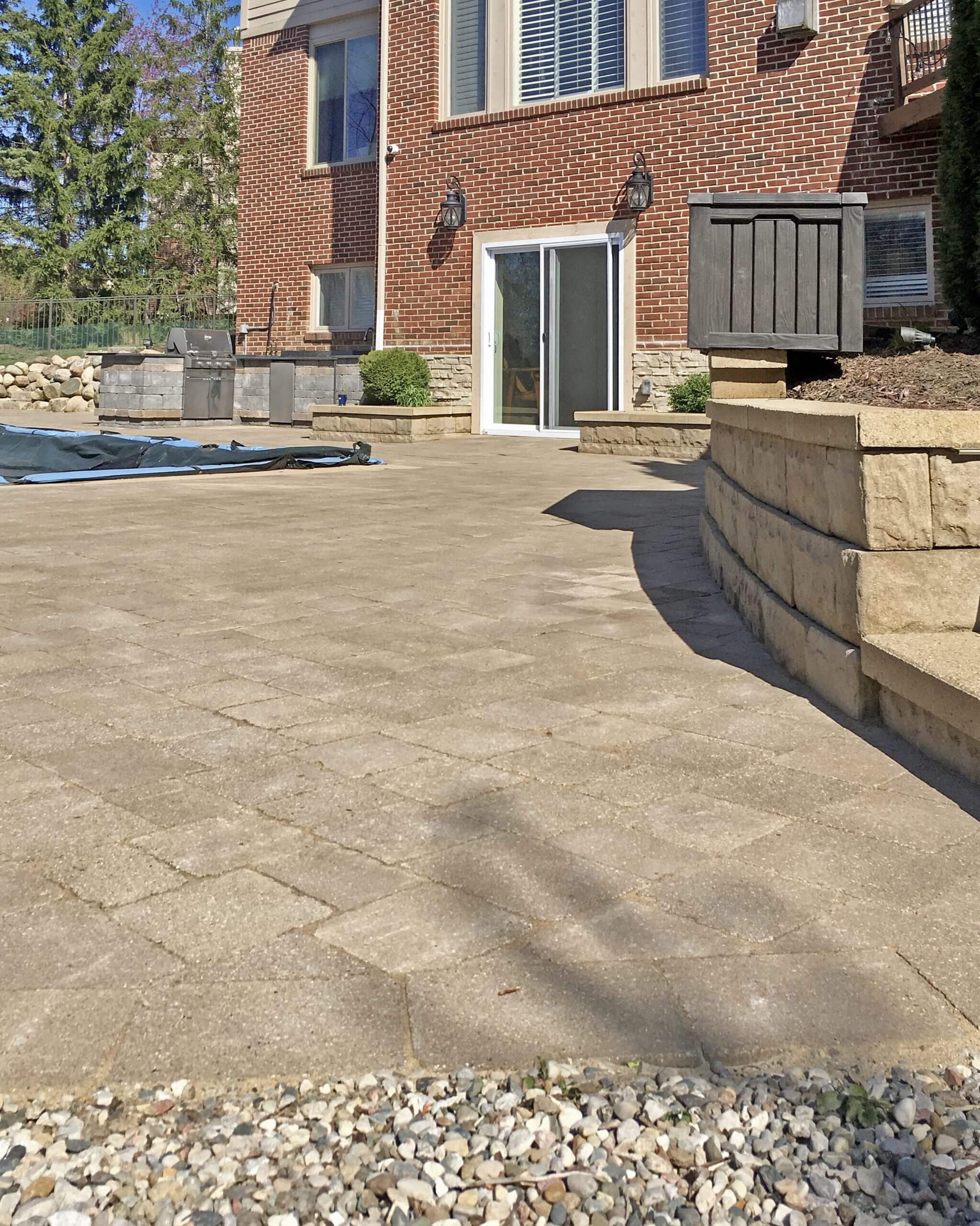 Benefits of Brick Paver Driveways
BRICK PAVER DRIVEWAYS ARE STAIN-RESISTANT AND SLIP-RESISTANT The textured surface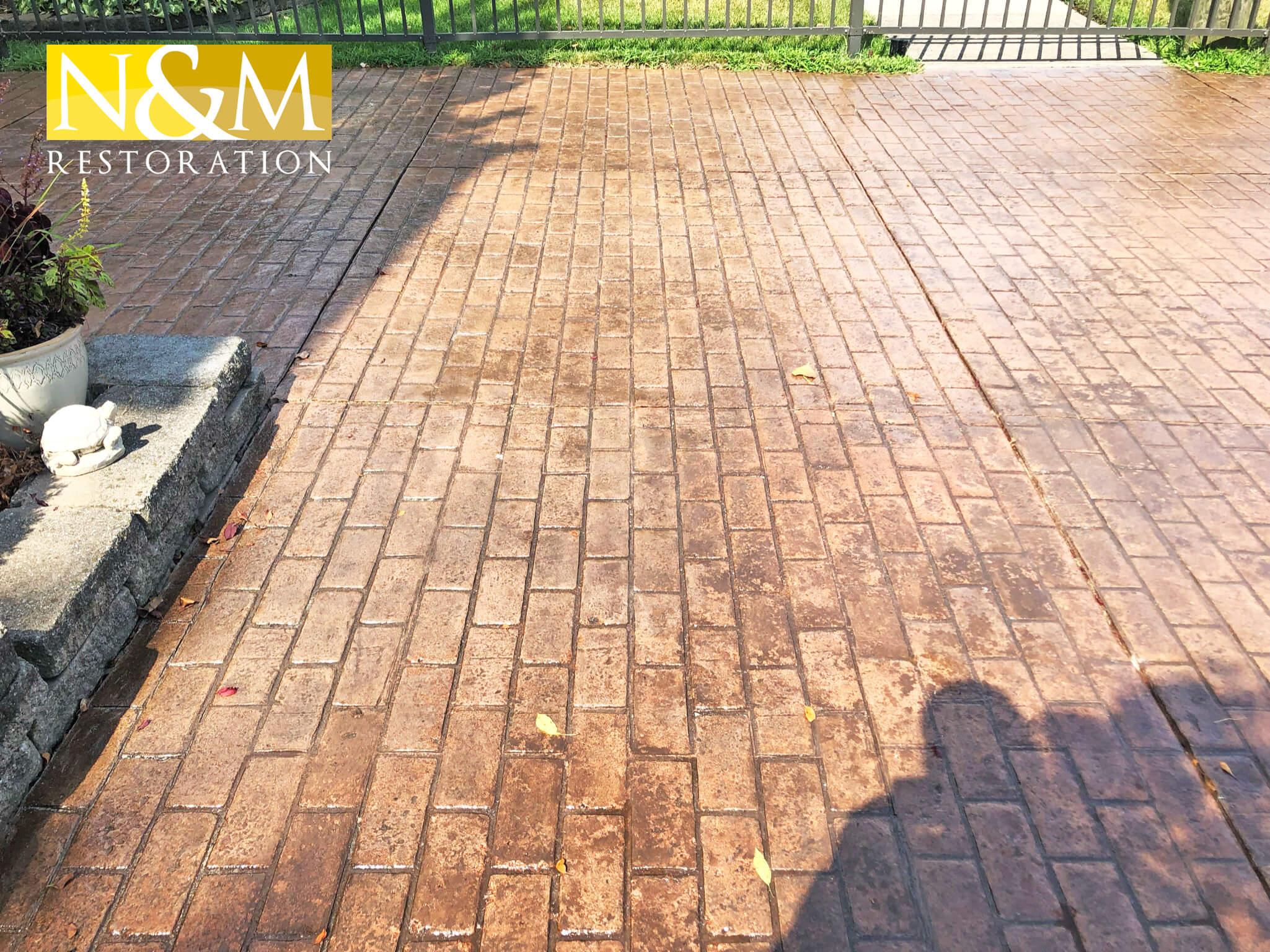 Are Stamped Concrete Patios Slippery?
IS STAMPED CONCRETE SLIPPERY? Many stamped concrete applications look slippery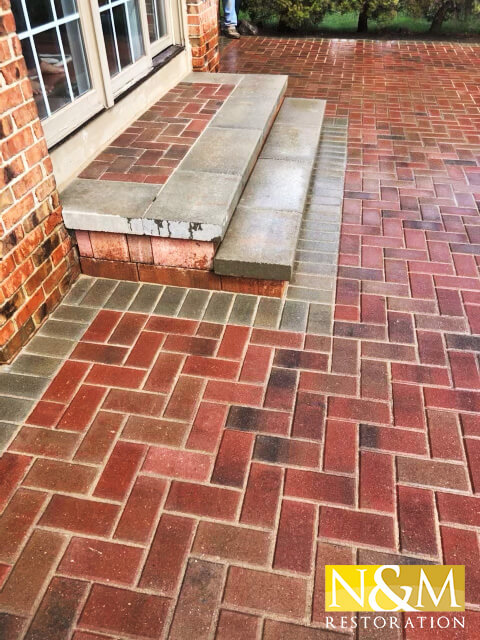 Are Brick Pavers Permeable?
BRICK PAVERS – WATER GOES AROUND THE BRICKS There are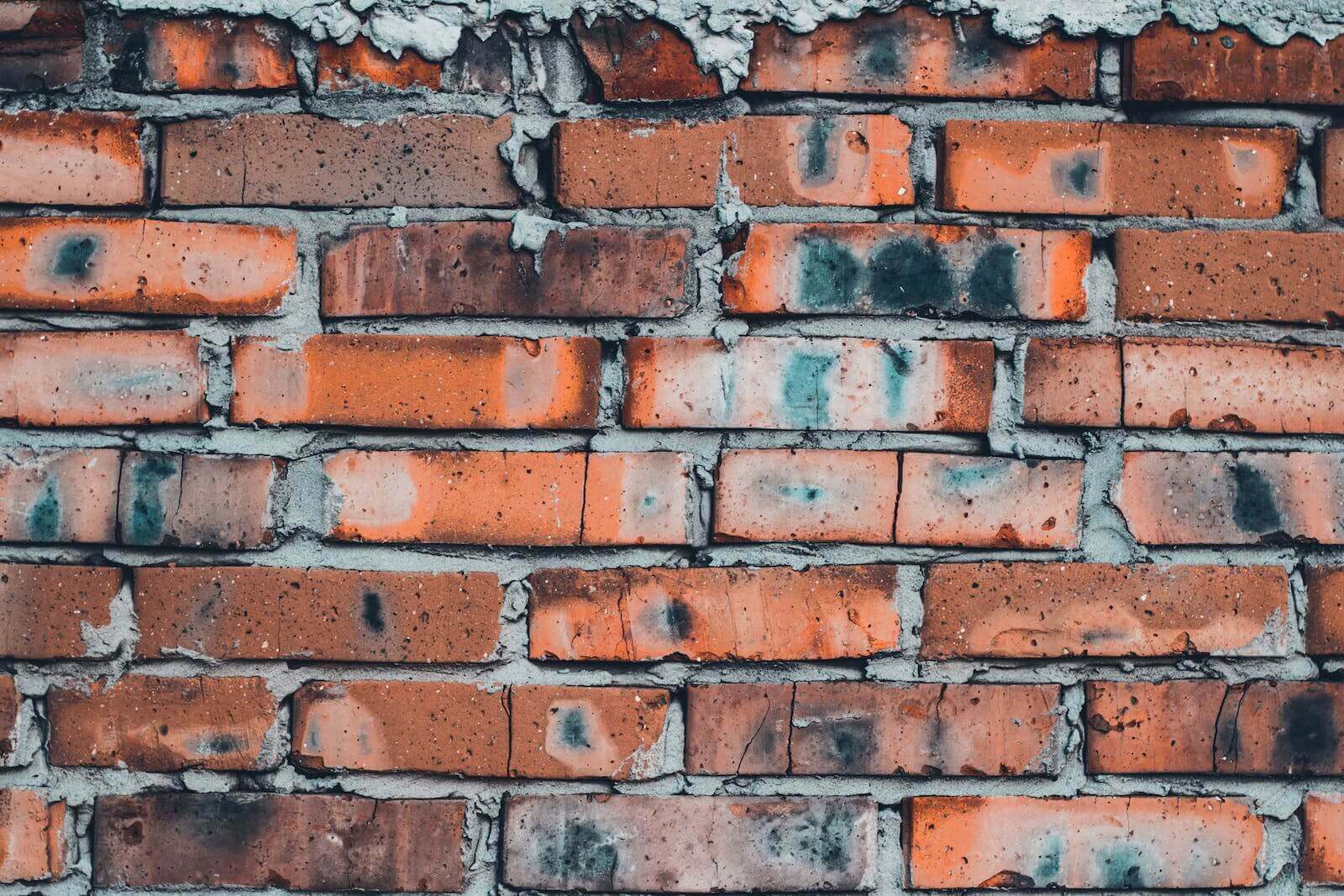 TYPES OF BRICK CRACKS There are many types of to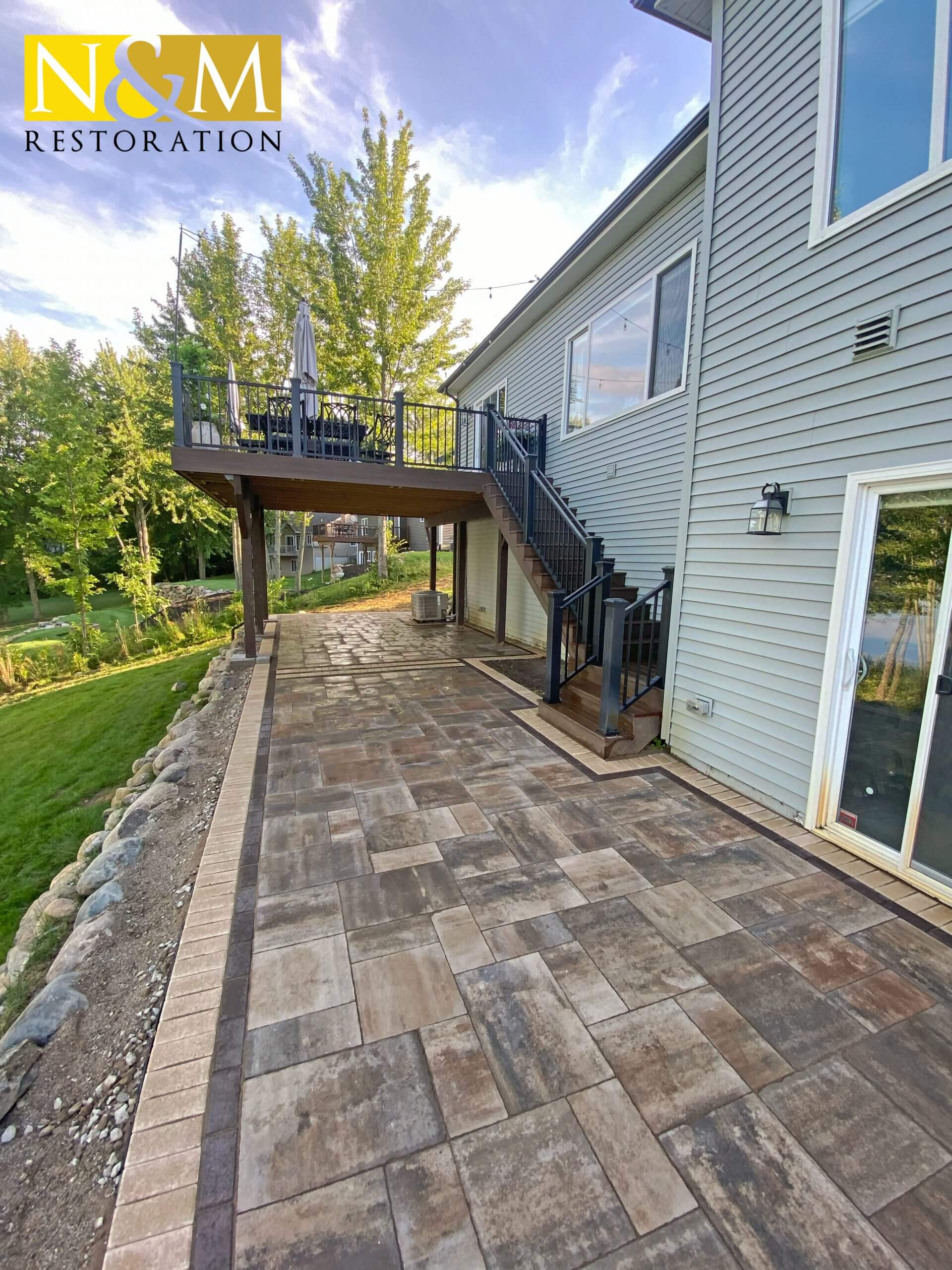 Brick Pavers or Stamped Concrete?
BRICK PAVERS HAVE NO CURING TIME If you get a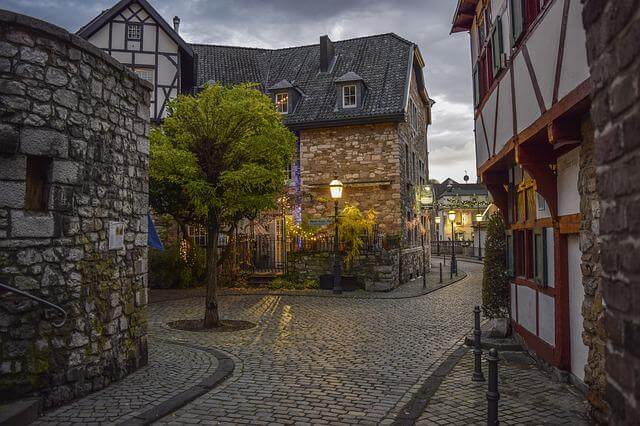 How to Clean Brick Pavers? 4 Things to Keep in Mind
How do you clean brick pavers outside and inside? Are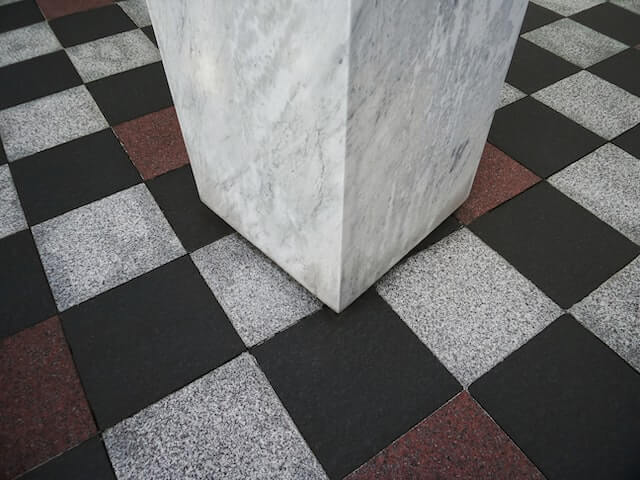 How to Choose Floor Tile Color? 5 Aspects to Consider
How to choose floor tile color? There are a few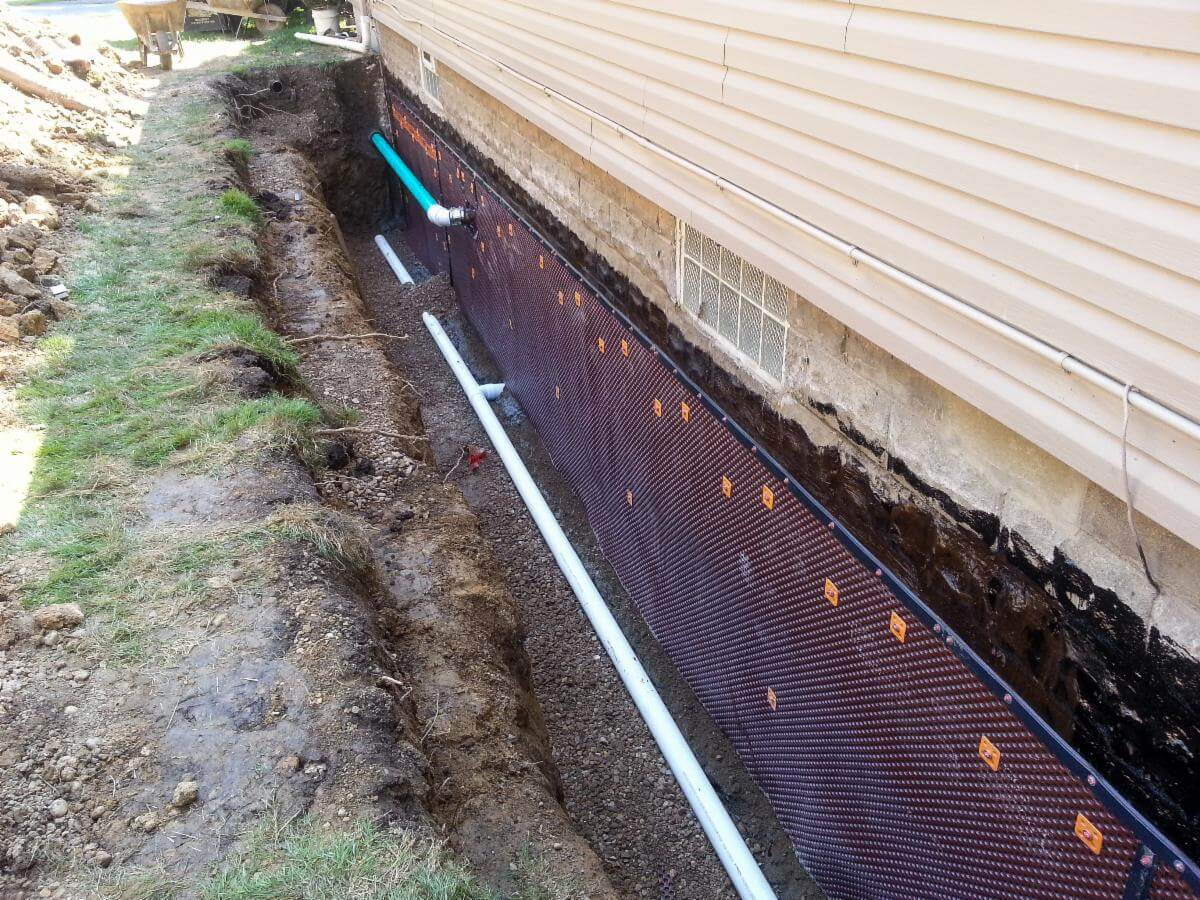 Permit Process in Metro Detroit
Let me give you an example. If you live in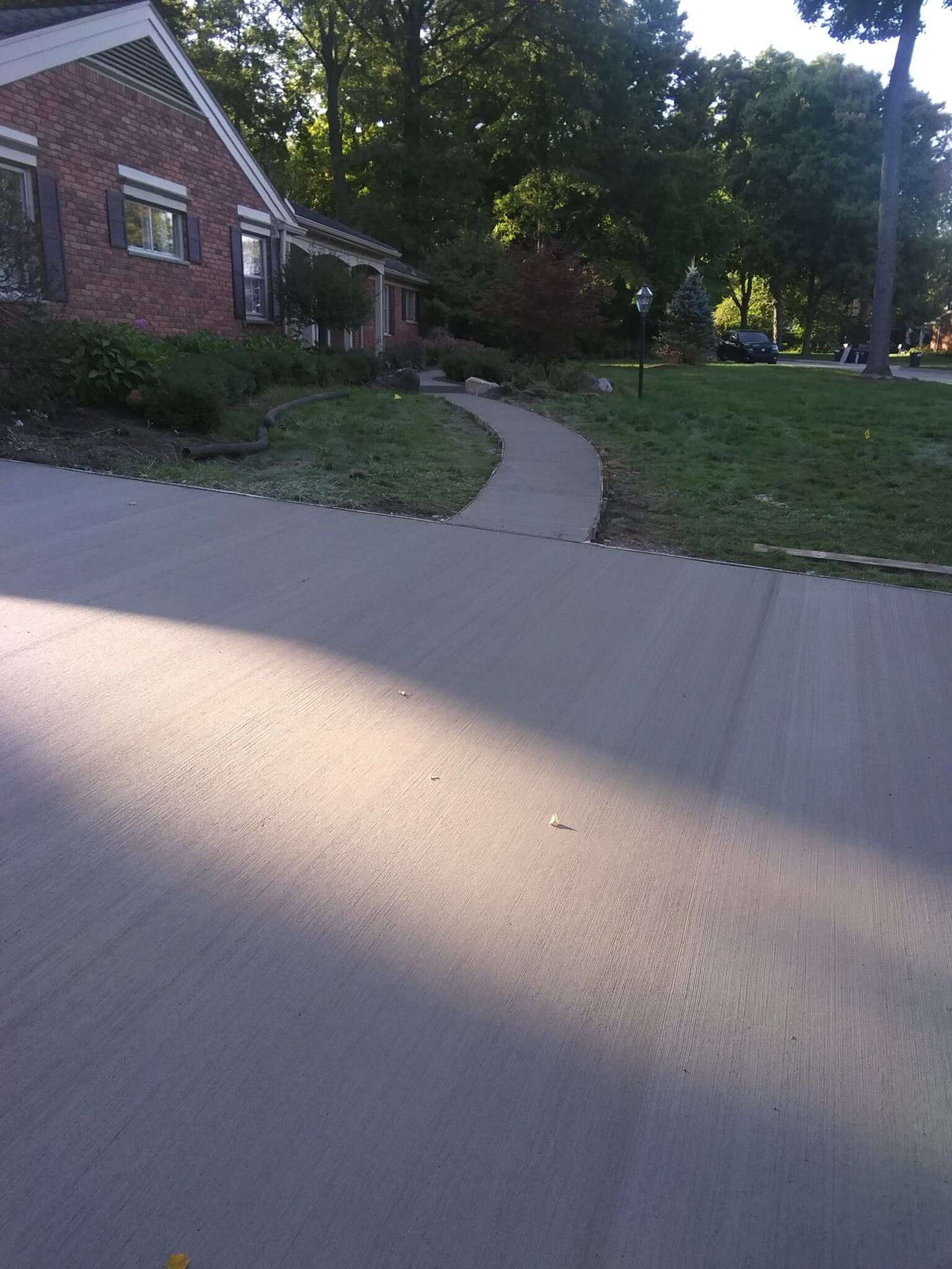 Cost of a New Concrete Driveway & Questions Answered.
How much should a new concrete driveway cost? The cost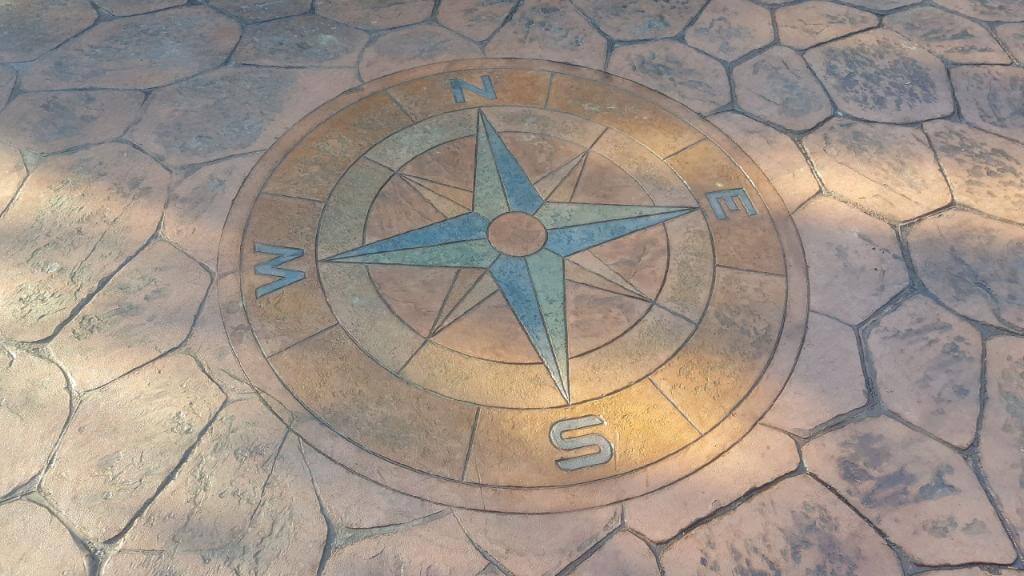 5 Types of Decorative Concrete
STAMPED CONCRETE Stamped concrete is the most well known form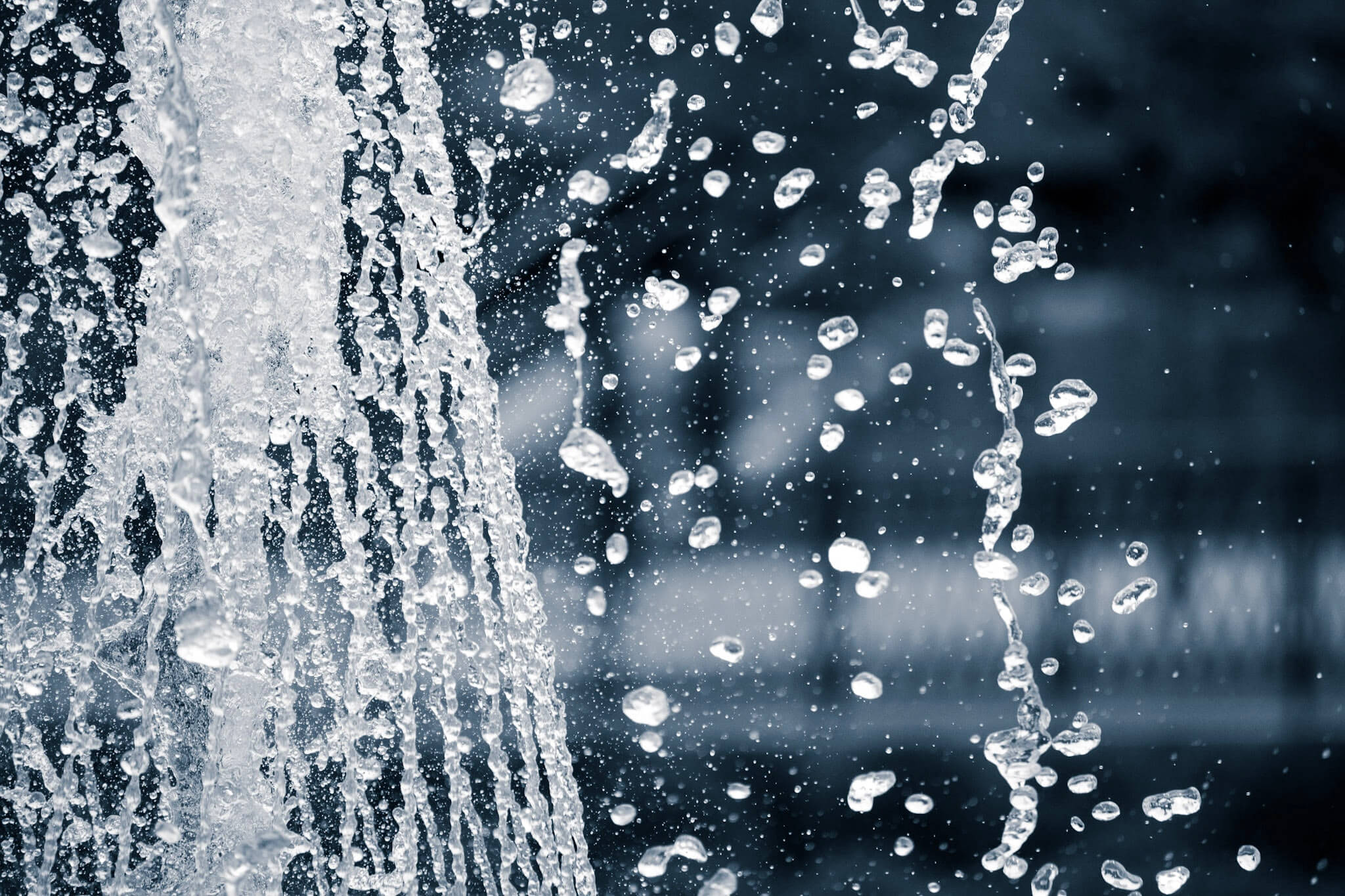 Right before we pull the trigger we stop ourselves because