Your outdoor living space is a fantastic opportunity to extend your indoor area and create a functional and beautiful oasis that maximizes your outdoor living enjoyment. Whether you're looking to create a tranquil atmosphere for family gatherings, outdoor activities, or entertaining guests, here are the top five ways to transform your outdoor living space:
Install an Outdoor Kitchen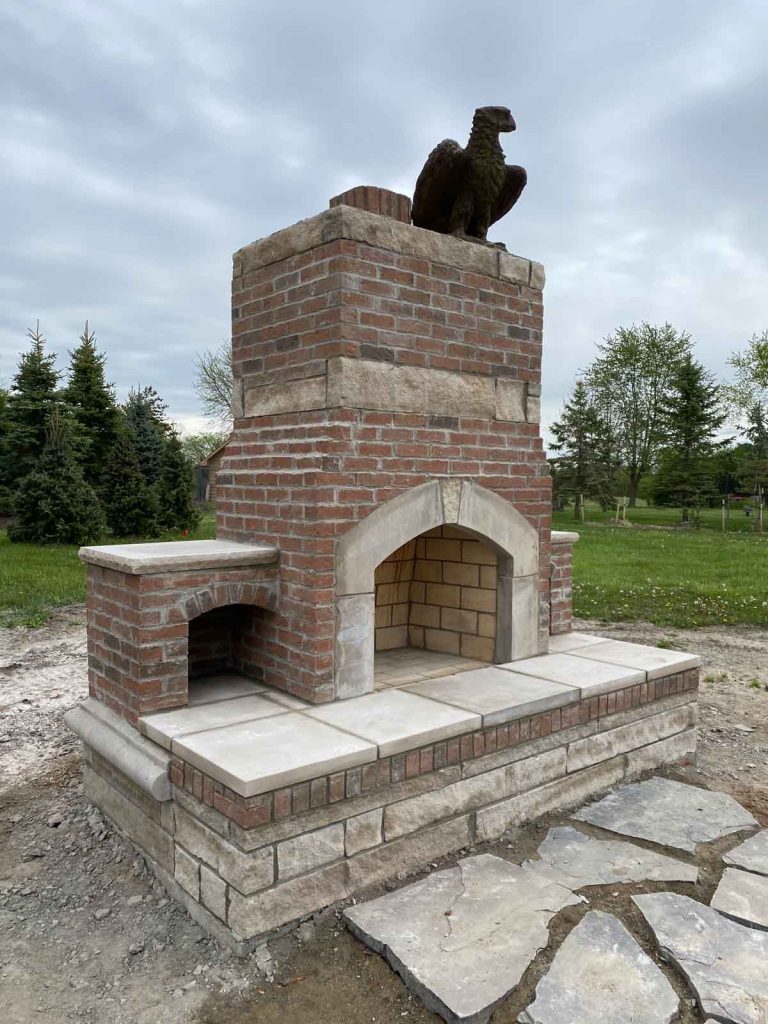 An outdoor kitchen is one of the most popular ways of adding value and functionality to your outdoor living space. Whether you're a cooking enthusiast or love to entertain, an outdoor kitchen is perfect for your space. With an outdoor kitchen: You can easily whip up meals, snacks and drinks without ever having to leave the party. Start small with a simple built-in grill. Or go big to a fully equipped outdoor kitchen with a refrigerator, sink, and bar. You can customize your outdoor kitchen to fit any yard space and lifestyle. Learn more about an outdoor kitchen.
Create a Relaxing and Comfortable Seating Area
When it comes to outdoor living, comfort is key. A comfortable and inviting seating area is crucial for making the most out of your outdoor space. Choose comfortable outdoor furniture. Find furniture that has both style and function. It will create a perfectly relaxing ambiance. Add throw pillows, and seat cushions for extra coziness. Add outdoor lighting such as string lights, lanterns, or even a fire pit to enhance the evening atmosphere.
Landscape, Plant and Garden Around Your Outdoor Space
Adding softscape elements such as plants, flowers, and trees can add life and color to your outdoor space. Incorporating softscape into your landscaping will make your space an organic sanctuary. A professional landscape design service can help. They will select the right plants, trees, and hardscaping elements that effectively accentuate the beauty of your home's architecture. And integrate seamlessly into existing outdoor pieces. In addition, adding garden beds or raised planters with herbs and vegetables can provide fresh produce while adding a beautiful and functional aspect to your outdoor living space.
Install a Water Feature
Water features can create a dramatic and relaxing effect on the landscape design. A tranquil pond with a fountain, a small waterfall, and stream, a pool, or even a hot tub can all make great additions to your outdoor living space. Water features attract guests' attention and create a soothing sound effect that can help create a calm ambiance while masking unwanted noise from neighboring environments or busy streets.
Add Outdoor Entertainment
Add outdoor entertainment features, such as a music system, outdoor projector, or television! These elements create an enjoyable and inviting atmosphere in your outdoor living space. Incorporating these features into a comfortable seating area creates the perfect space. Whether for entertaining guests with family movie nights, game nights, or hosting sporting events. These features add a great focal point, providing entertaining options while remaining relaxed and comfortable.
Final Thoughts
Creating the perfect outdoor living space combines creativity, design, and functionality. Whether you're looking to create a stunning outdoor oasis that captures the beauty and serenity of nature or a functional and comfortable space perfect for entertaining guests, the right outdoor living design can help you achieve your goals and maximize the potential of your outdoor space. So, why wait? Start planning today and transform your outdoor living space into an oasis for your family, friends, and guests.