Financing made easy to get what you need now.
Call today to schedule your free estimate
We offer multiple options for financing so you can get your project going without breaking the bank. Both of our partners will present you with multiple lenders, just pick the one with the terms you like and you are on your way. Brick pavers, concrete driveways, epoxy, or waterproofing, they finance them all. Just like all of our products we have taken the time to research both companies to make sure they provide the service at the highest level of integrity. We have had a great relationship with both company for years. Just click on the links and we can get thing moving!

Fund Your Project as Soon as Tomorrow
Up to $100,000
60-second prequalification
Does not affect credit score

Personalized Loan Offers with Multiple Lending Partners in Under 2 Minutes
Up to $100,000
APRs starting at 5.99%
Does not affect credit score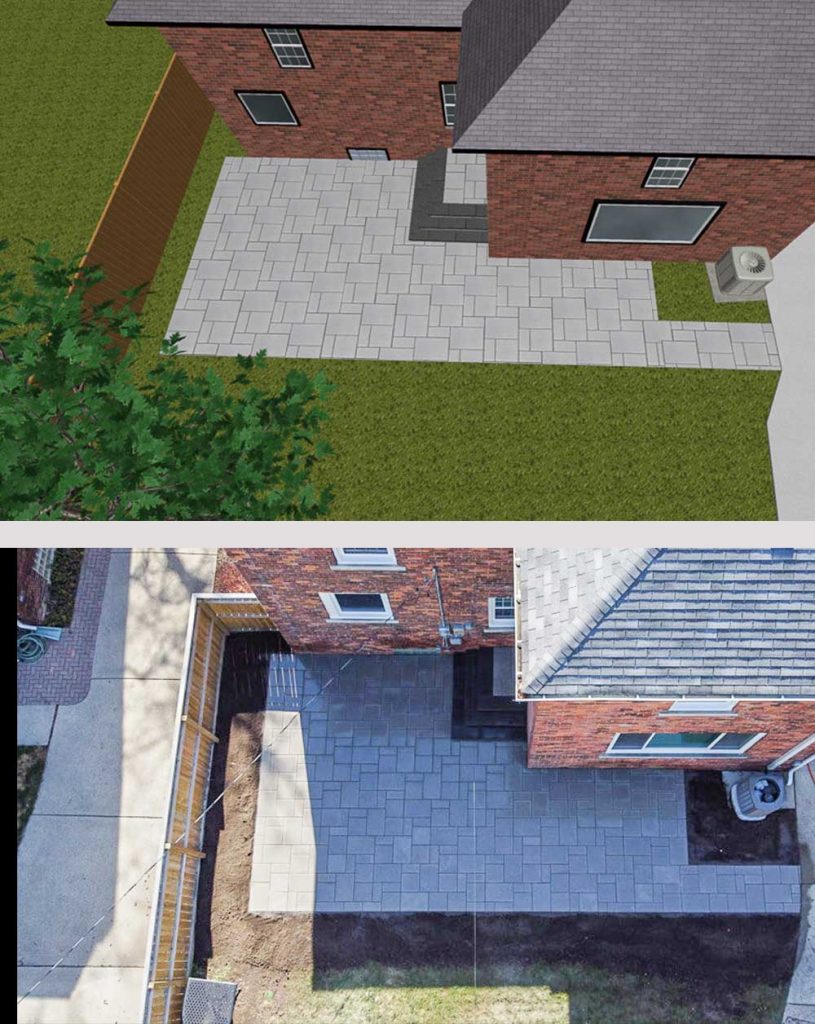 Michael Georges
April 18, 2023
We had N&M remove an existing concrete patio and then install paver stones. The entire process from getting an estimate, to design, to completion was very easy. Any questions were always quickly answered. The patio looks great and we are very happy with the finished product. A couple things they did that I appreciated was they removed an old drain pipe from a gutter going into the ground and replaced it with new pipe going out into the yard (about 20 ft) away from the bricks. This was not in the quote and they did not charge anything for this. They also leveled out the patio to the yard with dirt and then seeded it. They also placed dirt and seed in areas around the driveway that they were not even working around. I would use them again if I need any more work done.
Marc Decourcy
March 24, 2023
So happy with this company . I am an employee here and I can tell you that we as a team and I personally believe that the work we do for our clients is the best . I'm proud to work here and see the creations we build and it's a good feeling !
Jamie Slotkowski
March 18, 2023
Had some work done from this company last year as a referral contractor that we could trust. We used them for a concrete patio and everything went smooth. There were lots of people that showed up after the permitting went through. Too many workers throughout the day to even take a count. Always polite, and courteous. The driveway and patio were done within a day and it was worth it. Previously, we had a lot of water buildup near our door, and around the garage. This problem no longer exists. The patio was finished before days end, and even stamped. When they were down, we finished with a Behr acid stain kit from Home Depot . We were then finally, able to enjoy our season on our new patio. A huge thumbs up to N&M Restoration and their crew. I highly recommend them.
Amarjeet Gill
January 17, 2023
Nice people. U can enter from Groesbeck and exit from helle. I had bunk truck , moved my tandems all the way to the front while exiting from helle. Look for overhead wires when entering the premises.
Dick Rappleye
September 25, 2022
Very competent and responsive organization – clearly a professional company. Researched past clients and visited sites – those clients were very satisfied. Finally gave go ahead for sea wall project on Friday – they were there Monday and done by early Wednesday … very impressive. Work was well supervised and suggestions for added improvements were appreciated. I may have need for future services, and would not hesitate to use N&M.
Pete Lawall
September 14, 2022
I was looking for a concrete contractor to check and quote a large side door porch. The concrete blocks supporting the slab were crumbling. I called N&M and talked to Tom and explained that we were looking for a repair and not a rebuild. They sent Corgan out to inspect and quote the next day. After some discussion, we agreed on an action plan and price. Tom quoted 2 weeks for them to start, but in a couple of days they were delivering material and began work. I talked with Carlos during the work and he was very helpful answering my questions. It took them 2 days to complete and was done exactly as we discussed. In all, I was happy with their responsiveness and the work. I would definitely use them again!
Nate and his crew were great, they made sure the quality was on point and that I was satisfied with all aspects.
Getting on Top of Estimates
Wait until you see this!
Using drones to get a birds-eye view of your chimney makes the estimate process much more accurate. We thought you would enjoy seeing some of the footage we capture.