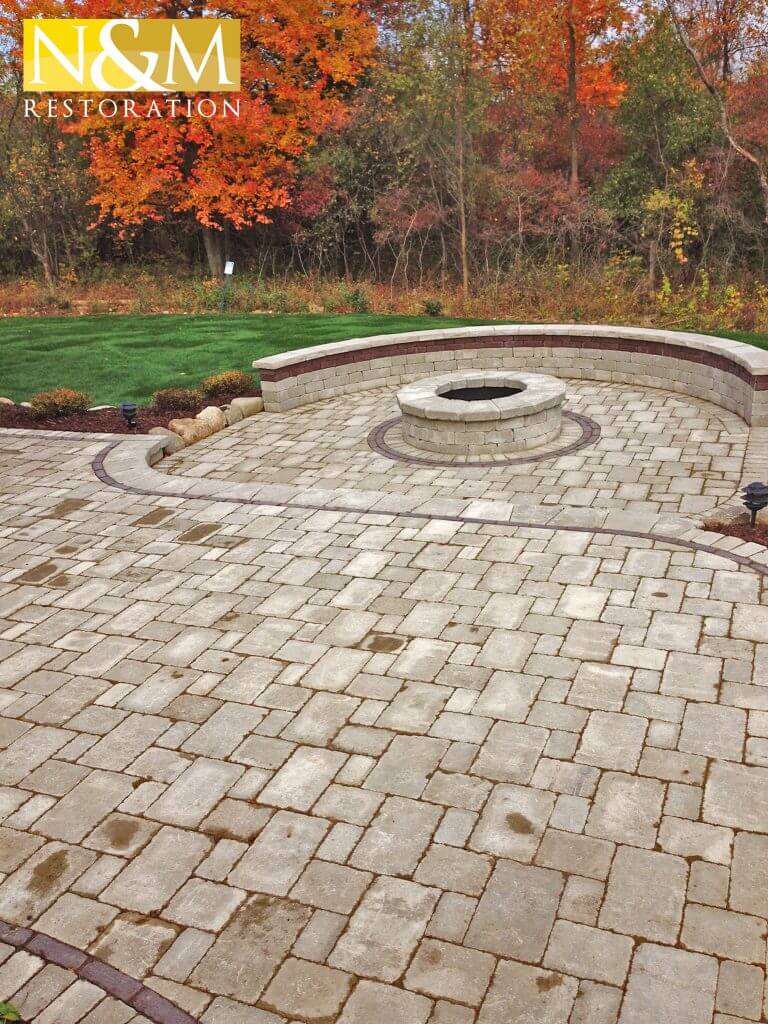 Looking for a top-rated company that provides brick paving in Grosse Pointe Shores MI? If so, you've come to the right place. N&M Restoration provides premium brick paving services for commercial and residential properties. Choose from a wide range of customizable solutions, including:
Walkways, Sidewalks, and Approaches
Pool Surrounds and Patios
Paver Borders for Concrete – Ask about Our Residential Concrete Services!
Driveways and Outdoor Seating Areas
Commercial and Residential Brick Paving in Grosse Pointe Shores MI
Exquisite Brick Paver Designs
Paver Sealant to Protect against Staining and UV Rays
And Other Forms of Brick Paving and Paver Repair
It all starts with a quick phone call to (248) 924-9798. Reach out to arrange an in-person consultation, and we will gladly go over all of your options. The possibilities are endless, and you can get the exact look you want for your outdoor living space.
Choose from a Variety of Brick Pavers and Stone Pavers
There are many types of brick pavers. Some look like traditional bricks, while others have intricate designs. Or perhaps you don't want brick at all! You might prefer stone or tile pavers. Our brick paving contractors can work with almost any hardscaping material available.
Stone Pavers
Slate Pavers
Traditional Brick Pavers
Travertine Pavers
French Patterned Pavers
Granite Pavers
Concrete Pavers
Tile Pavers
Flamed Pavers
Not sure what you want? We'd be happy to show you some samples. Just give us a call at (248) 924-9798 and ask about brick paving in Grosse Pointe Shores MI.
Integrate Your Brick Pavers with Landscaping!
One of our favorite ways to use brick pavers is to integrate them into a landscaping design. You could create a beautiful walkway through your backyard or a brick paver retaining wall that breaks up a monotonous stretch of land. You could also use brick pavers to enhance existing concrete structures. From garden borders to outdoor kitchens and beyond, brick paving can update just about any space. Contact us today to see how brick pavers can revitalize your property.
Call (248) 924-9798 for More Information about Brick Paving in Grosse Pointe Shores MI