CHIMNEY REPAIR COMPANY IN MICHIGAN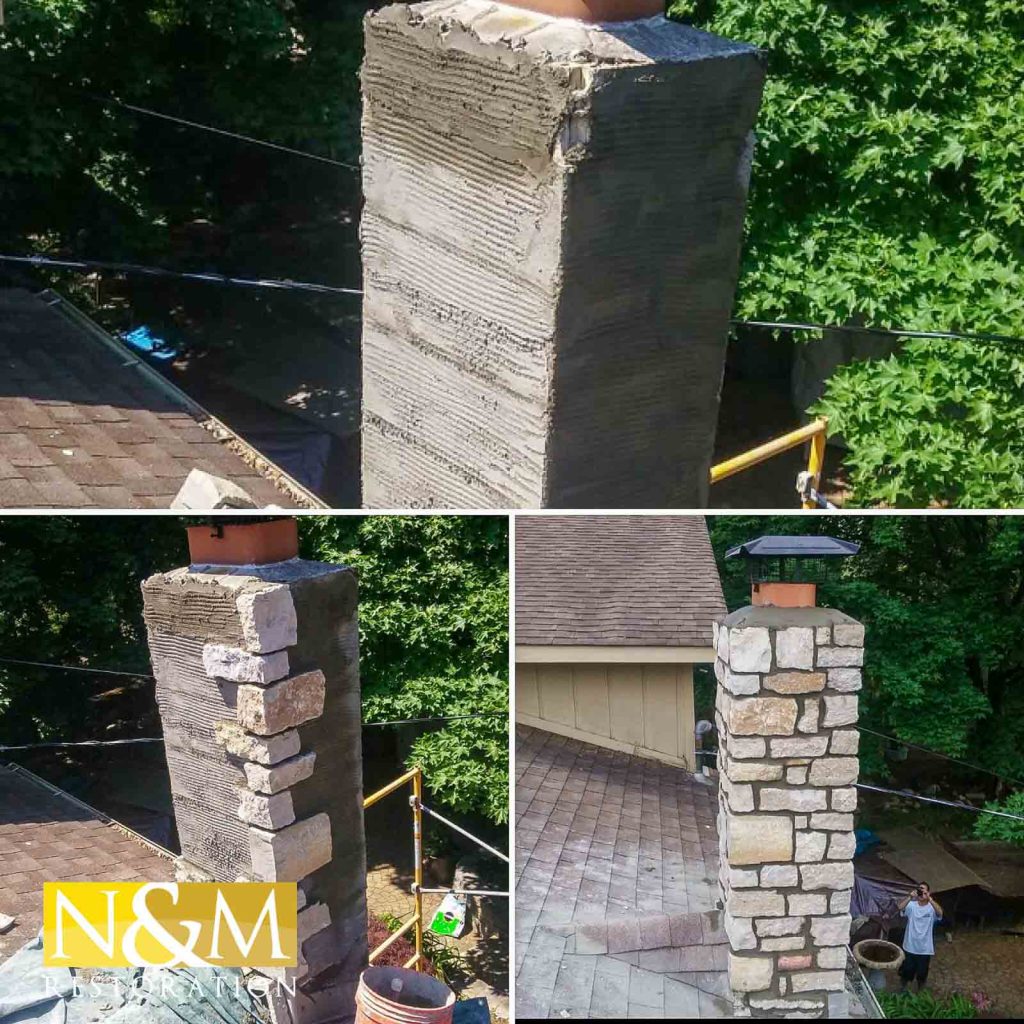 N&M Restoration is a trusted chimney repair company in Michigan. Our experienced brick pavers and masonry experts are all fully licensed and insured. Whether you're in need of chimney repair, tuckpointing, chimney sweeping, or complete chimney replacement, we have solutions for you. All project estimates are free of charge, with no high-pressure sales or obligations.
To schedule your chimney repair estimate, contact us at (248) 924-9798. Our knowledgeable staff members will gladly answer any questions you have about the process.
Top Quality Standards for Each and Every Client
No matter how big or small your project may be, you will be treated with respect. We are proud to serve Michigan communities, and we set the bar high for every one of our jobs. We approach each job with the same precision we would use on our own homes. You deserve amazing service and craftsmanship, and that's exactly what you'll get with us.
We Treat Your Home as If It's Ours
Durable Results Using the Latest Tools and Technology
Color-Matched Mortar for Seamless Chimney Repairs and Tuckpointing
We Source Replacement Bricks from Countless Supply Yards (We'll Even Check the Internet!)
Your Satisfaction Is Guaranteed Every Step of the Way
We Receive Constant Referrals Thanks to Our Commitment to Quality Craftsmanship
You Get a Team of Trusted Professionals Dedicated to Your Project
No Chimney Repair Is Too Big or Small
If you're ready for an inspection, contact our Michigan chimney repair company at (248) 924-9798. One of our local repair experts will come to your home at a time that suits your schedule. We will send you a digital proposal on-site, so you can quickly see what your options are.
Live Drone Inspections for Chimney Repairs
At N&M Restoration, we stay at the forefront of industry innovations. For most chimney repairs, we offer live drone inspections. This gives us a clear picture of the damage without having to step on your roof. It also gives you, the customer, a chance to see exactly what we see. We will include those images in your estimate so you can easily reference them. It is this commitment to excellence that keeps clients coming to our chimney repair company time and time again.
Call (248) 924-9798 to Get a Free Estimate from Our Chimney Repair Company in Michigan