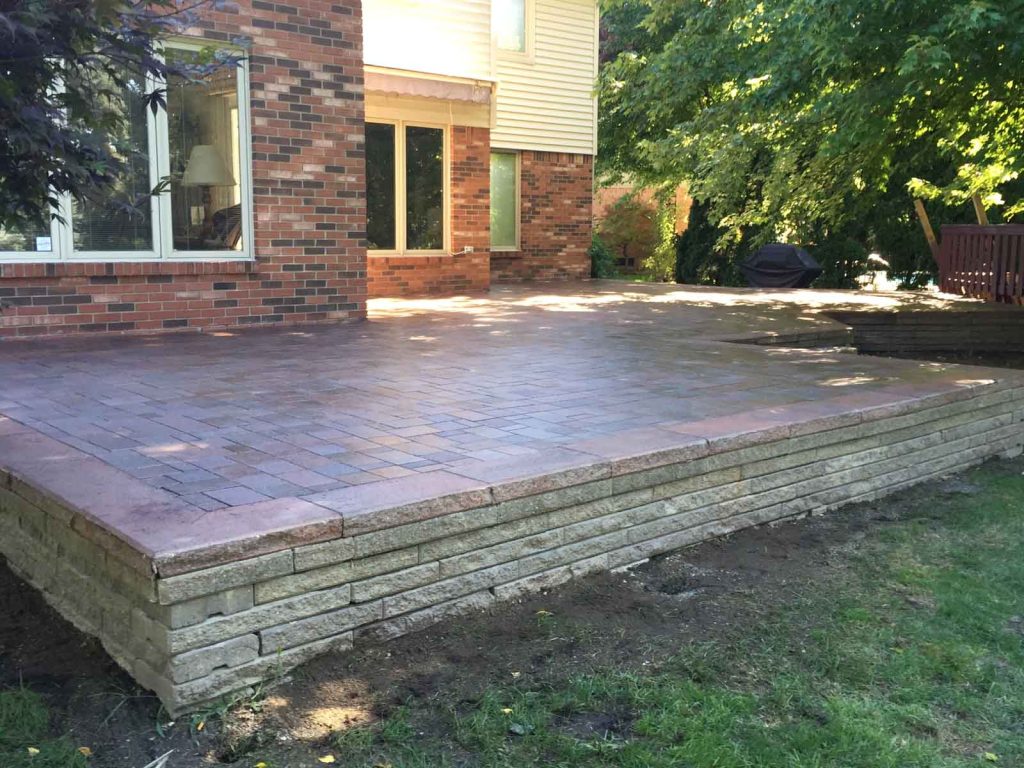 You want a beautiful outdoor space to relax, entertain and thrive in. You just don't know how to make that a reality. No worries – that's where we come in. N&M Restoration offers professional brick paving near you. We serve several communities in the state of Michigan, and we offer top-quality masonry work for all budgets. Whether you're designing a new house or you're renovating an old one, our brick pavers are here to assist you.
Financing Is Available for Your Brick Paving Project
Our Licensed Brick Pavers Have Years of Experience
We'll Treat Your Home as If It Was Ours – Dependable Work at Every Turn
We Use the Most Advanced Equipment on the Market
If You Can Dream It, We Can Build It
Friendly Customer Support When You Need It Most
Detailed Job Proposals and Free Project Estimates
Color-Matched Brick and Mortar to Perfectly Complement Your Existing Masonry
Want a company that's known for providing amazing brick paving near you? Contact us at (586) 350-5824 for a free estimate.
The Endless Possibilities of Brick Paving
There are so many options when it comes to brick paving. The same materials used to create a patio can be used to transform a boring porch into a brick masterpiece. Our licensed brick pavers know how to use masonry to its full potential. We have experience in nearly every facet of brick paving, including:
Patios and Outdoor Entertainment Areas
Walkways, Driveways and Pathways
Brick Porches
Retaining Walls and Other Landscaping Features
Garden Paths and Pool Surrounds
And Many Other Brick Paving Options
If you're ready to plan your project, give us a call at (586) 350-5824. We will gladly arrange a consultation around your schedule. There is no purchase obligation, and you can get a detailed digital proposal right there on-the-spot.
A Top-Rated Brick Paving Company with Consistent Referrals
N&M Restoration has stayed in business for more than a decade, largely thanks to the high referrals we receive. In fact, we've worked on almost 20 houses on the same street just through word-of-mouth. Our work speaks for itself. You've probably seen some of our brick paving near you! Now, you can be a part of the family by letting us turn your vision into reality.
Contact Us at (586) 350-5824 for More Information about Brick Paving near You
Brick Paving in Grosse Pointe MI
Brick Paving in Royal Oak MI
Brick Paving in Bloomfield Hills MI
Brick Paving in Birmingham MI
Brick Paving in Metro Detroit