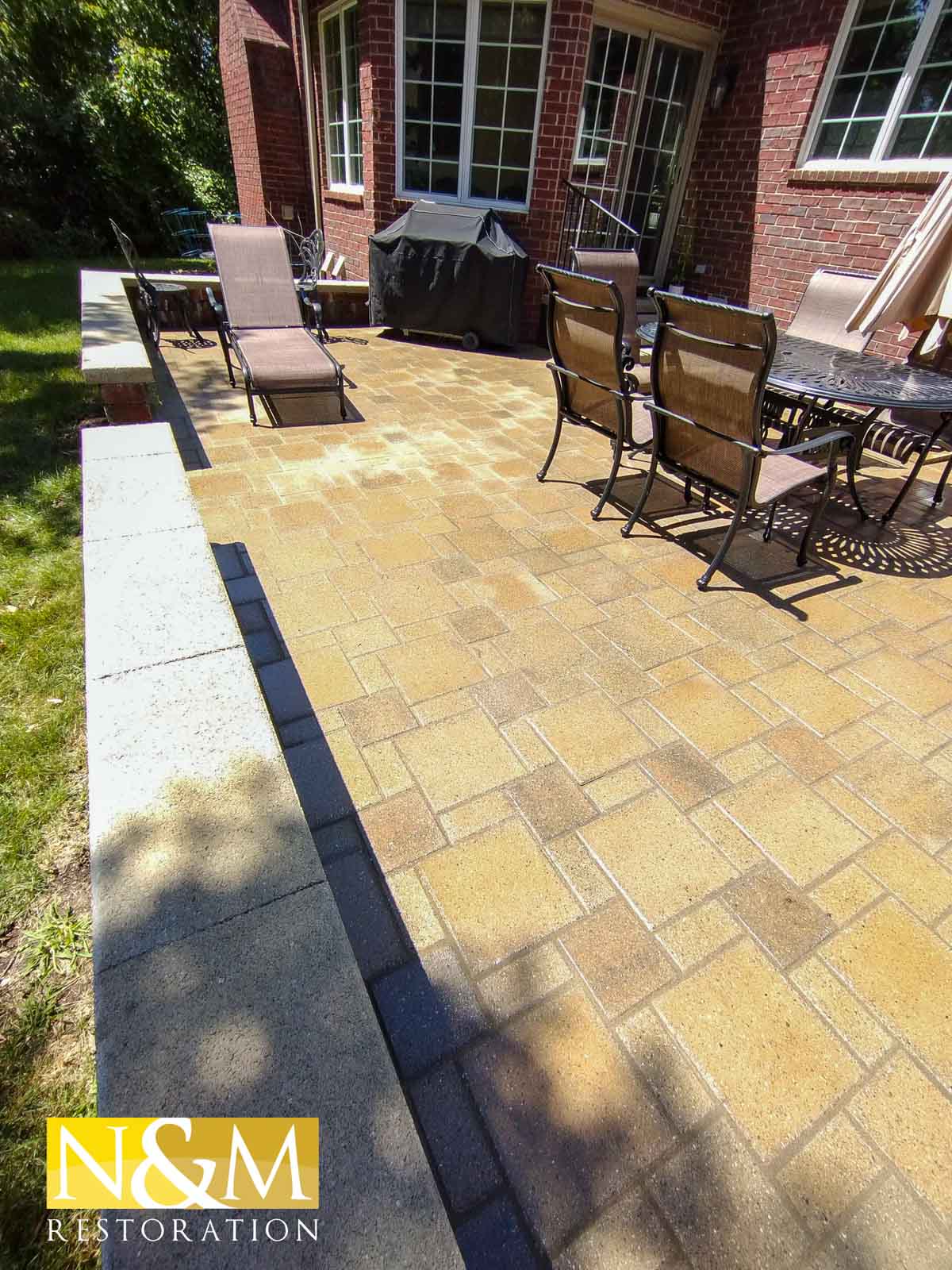 Whether you're installing a new swimming pool in your yard or remodeling an existing one, your pool decking is just as important as the pool itself. The decking is the material surrounding the pool. It needs to be slip-resistant and sturdy enough to withstand constant water exposure. Which pool deck surface is best? Compare your options in this helpful guide.
Decorative Concrete and Aggregate Concrete
Decorative concrete is durable, dependable, and timeless. Concrete has been a trusted pool decking material for decades because of its versatility and slip-resistance. Concrete can be poured into nearly any shape imaginable, so it can conform to the specific design you want. You can also have your concrete colored in a variety of patterns to perfectly compliment your home.
Aggregate concrete is particularly popular for pool decking. When we install this style of decorative concrete, we remove the top layer of cream to expose the stones below. Aggregate concrete is often used in older homes to match the aged concrete on the property. However, it can work well for a pool surround in any home because the top layer is porous. Feet can grip the ground even when wet, providing optimal safety for you and your family.
Brick Pavers
Brick pavers make for beautiful pool decking. They can be laid in a number of patterns and customized to suit your property. Brick pavers are easier to repair than concrete because they are not susceptible to cracking. If the ground shifts over time, the pavers can be re-aligned with ease. Brick paving tends to cost more than decorative concrete upfront, but the long-term maintenance makes this the more affordable option over time.
Wood (Not Ideal)
You can use exterior treated wood for pool decking, but it is not ideal. Wood requires frequent maintenance to prevent warping and discoloration. Wood is far more susceptible to pests, decay, and other issues compared to concrete or brick pavers. The only exception here is if you are building a pool deck for an above-ground swimming pool. In that case, wood would be better for the raised construction.
How to Choose the Best Pool Deck Surface for Your Home
As you compare pool deck surfaces, safety and function should be your top priorities. Will the pool deck be safe to walk on with wet feet? Will it warp or rot if exposed to water? Once you know which options function best for your needs, then you can think about design. For instance, if you already have a brick paver patio, a brick paver pool deck may blend in beautifully with your back yard. You could also choose decorative concrete with a brick border. If you have natural stone in your yard, you might opt for stamped concrete or another alternative.
The concrete specialists at N&M Restoration would love to help you choose your pool decking material. Contact us at (586) 350-5824 to schedule an in-person consultation. We provide hardscaping, pool deck installation, decorative concrete, residential concrete, brick paving, and other masonry services in Oakland County MI, Macomb County MI, Metro Detroit MI, and surrounding areas.